Why is employee absence recording declining in business?
Is hybrid work masking employee absences? Discover why sickness recording is dropping and how HR tech might be the game-changer we need.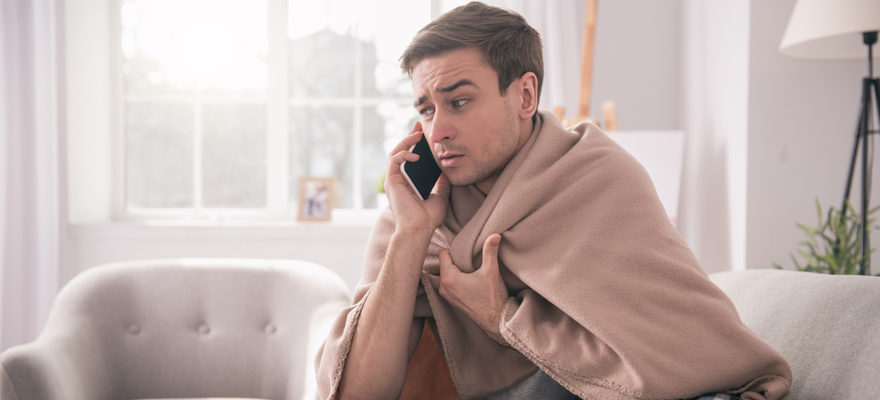 Given the increased emphasis on health and well-being in recent years we were surprised to read, in an article published on thehrdirector.com, that sickness absence recording was declining, and has been for the last 4 years. Here are the figures:
In 2023, 80% recorded sickness absence, and 59% measured its impact.
In 2022, 85% recorded sickness absence, and 63% measured its impact.
In 2021, 84% recorded sickness absence, and 63% measured its impact.
In 2020, 85% recorded sickness absence, and 65% measured its impact.
This downward trend in employee absence recording has an uncanny correlation with the COVID-19 timeline suggesting that the pandemic may be a contributory factor.
However, the researchers suggested that this decline in recording employee sickness had less to do with the actual pandemic and more to do with the onset of hybrid work, so more an indirect consequence of the pandemic.
Absence recording fell through the cracks.
The theory behind this phenomenon is that worker absence is simply less noticeable when people are working at home. And, this reduced visual awareness of absence, combined with the difficulty in collecting data, has led some employers to stop collating the figures altogether.
We don't think there has been a conscious decision by employers to stop recording sickness. Rather, this key metric just started to fall through the cracks during a turbulent pandemic full of constant distractions and frequent business process reorganisation.
It's likely some of the existing absence recording processes that had more reliance on face-to-face triggers have broken down in hybrid work scenarios.
Recording, reporting, and impact!
Now that the dust has settled, HR researchers have been able to highlight this downward trend in employee absence recording. This is of concern to us because absence recording brings significant productivity and well-being benefits to employers, especially when it is part of an end-to-end management process, in which absence is subsequently reported on and acted upon. This is the complete absence management process: recording, reporting, and impact!
With the right HR software, the absence recording and reporting will be highly automated, online, and location-independent, meaning it will be robust and self-sustaining in hybrid work scenarios.
Additionally, absence management software comes with actionable reports that pinpoint individual and systemic issues that kick off the value chain and drive the next stage of corrective action planning. This will create inertia to drive the complete absence management process.
HR software, like Sense HR, allows for streamlined time and attendance tracking, including easy sickness recording via mobile app. It also allows for sickness reporting, including heat maps to show the most common days when staff members are sick. Once you know that such a pattern exists behind absence, you are in a stronger position to do something about it.
For example, regular absences on Monday or Friday can be a sign of disengagement and could trigger some kind of pulse survey to dig deeper into the problem. On the other hand, this could also be a sign of a lack of flexibility in the working week as employees look to elongate the weekend for lifestyle or even structural reasons. It might be a bit of both, or neither. But the pulse survey, (or whatever investigative tool you choose) triggered by the heat map can help formulate your corrective action plan. Recording, reporting, and impact!
Is the Bradford factor still relevant?
Another great way to ensure impactful absence recording occurs is to incorporate the Bradford factor equation. It's a points-based scoring system that analyses employee absence data and identifies disruptive individual patterns of absence. This process can be fully automated with HR software to include customisable trigger points for interventions such as return-to-work interviews or disciplinary action. Research shows that when employees are aware they are being monitored it does lead to reduced absences. Again, recording, reporting, and impact.
More sophisticated reporting in areas such as lost hours, lost productivity, increased agency fees, or overtime costs will further highlight the impact and drive absence recording.
In a hybrid working environment where employee absence is less visible to people managers, absence recording may decline. However, this important management process can easily be retained in hybrid working environments by using HR software to build a robust process composed of digital absence triggers. This will enable employers to more easily deliver effective absence recording and highly actionable absence data in any distributed business scenario.