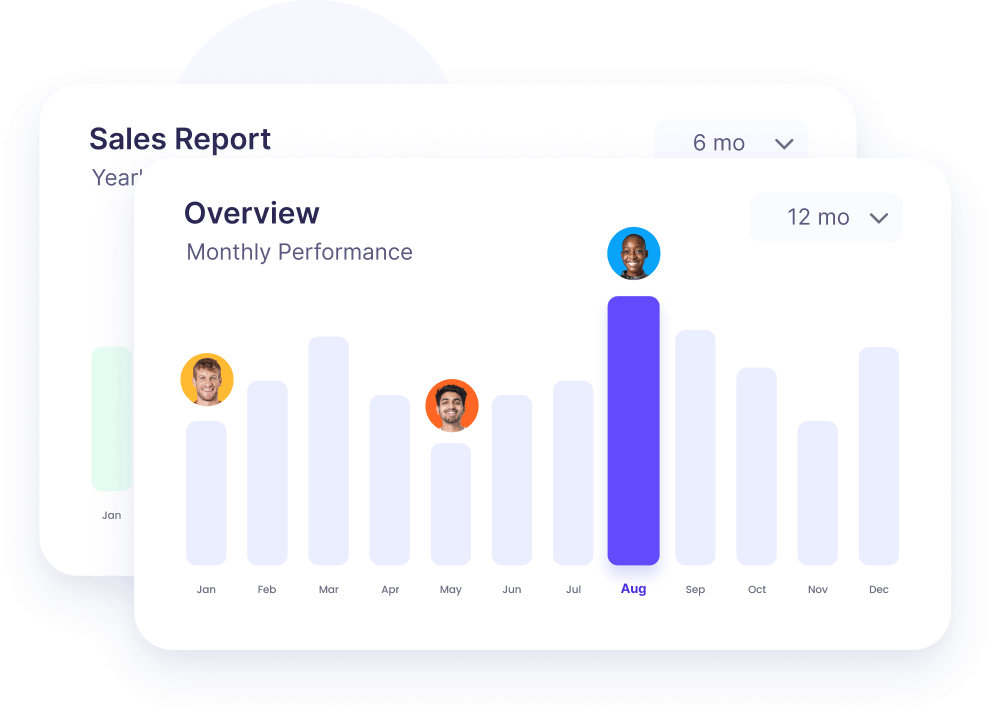 Track and improve employee performance
SenseHR gives you a flexible performance management system that helps you see the full picture of performance, so that each person can reach their full potential.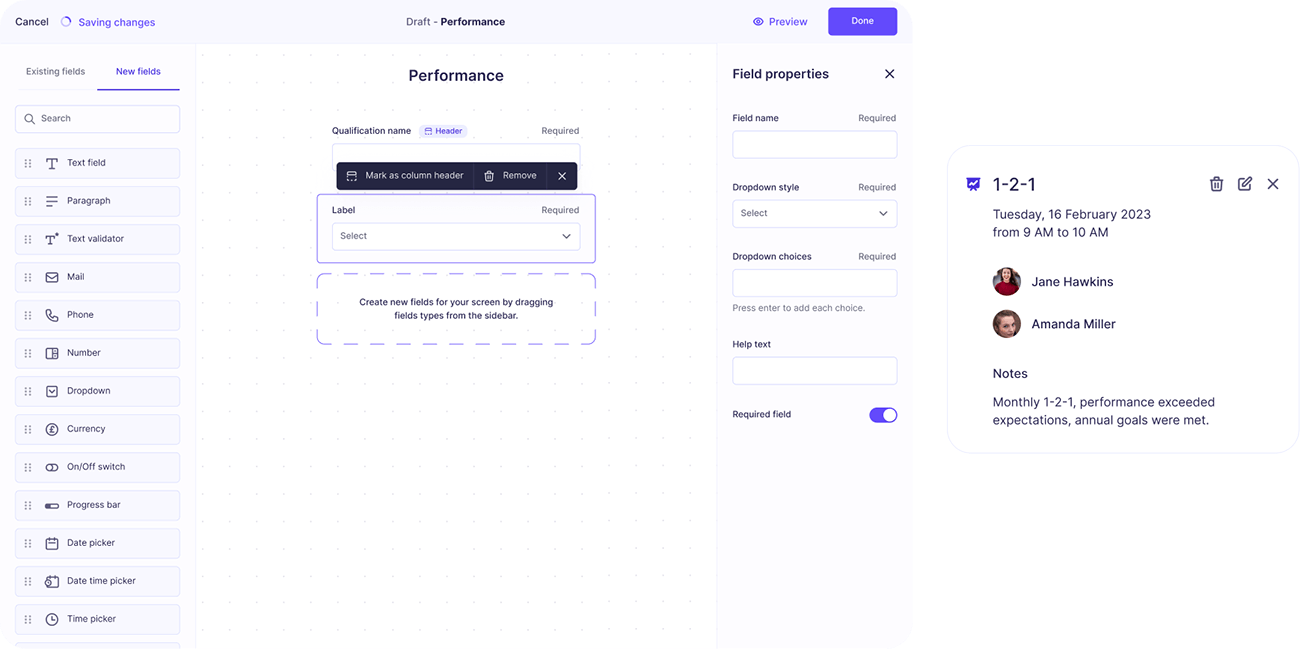 Flexible performance management
SenseHR includes a flexible performance management system that lets you track, manage and improve employee performance. Get started quickly by using our pre-loaded templates, or build your own style from scratch – SenseHR is fully customisable.

You can run your performance reviews at whatever pace that works best for your business – whether that's annually, bi-monthly, or even just ad-hoc. And because we understand that each team and department works differently, you can design and assign a different performance review process to each department, team, or even person.
See the full picture of performance
SenseHR helps you collect performance feedback from every possible angle - from self-assessment and manager assessment, right through to full 360-degree feedback options. And because our HR system allows you to add unlimited questions and review screens, you ensure you leave no stone unturned.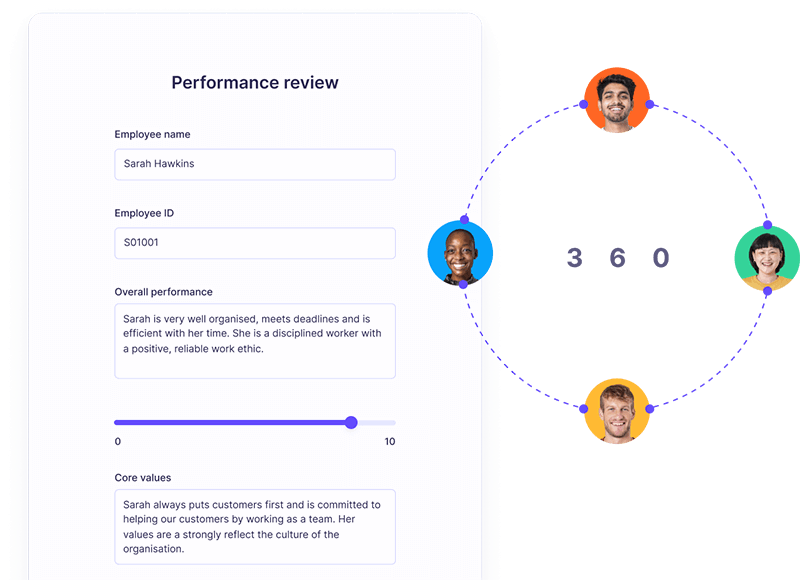 Compare scores and performance data
SenseHR helps you track the progress of your teams and individuals, through a detailed reporting page that shows all performance data from each review. You filter data by time period, department, or individual employee – and you can track progress over time, to ensure each person is striving for continuous improvement.

And by showing you scores side by side, SenseHR helps you identify your highest and your lowest performers – so that you can easily identify who to reward, and who might need a little extra support.
Learn more about us
SenseHR is an HR System built by HR technology experts with decades of experience working with HR teams across the UK and beyond, and is designed to help organisations not only manage a more flexible workplace, but to also grow and thrive as they welcome a new generation of people.
Get in touch