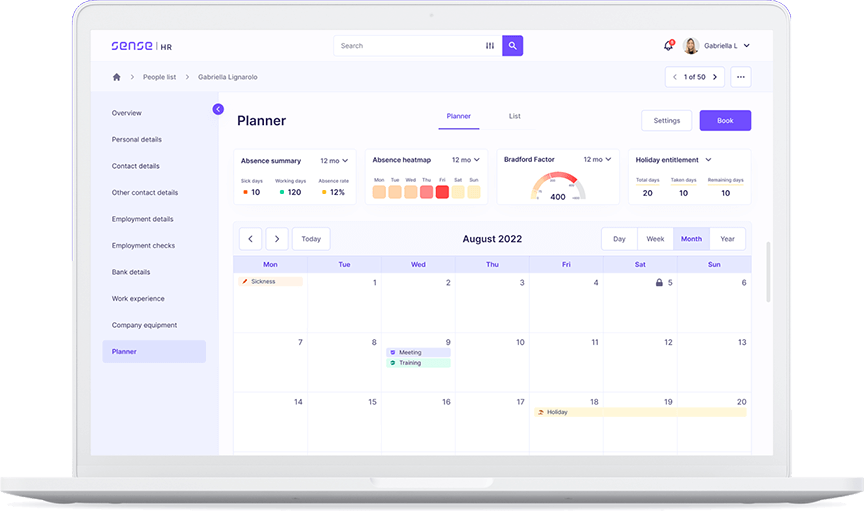 Take confident control of HR admin
SenseHR gives you and your workforce an efficient and accurate way to take care of all your HR essentials - from holiday requests and absence tracking, to document signing and storage.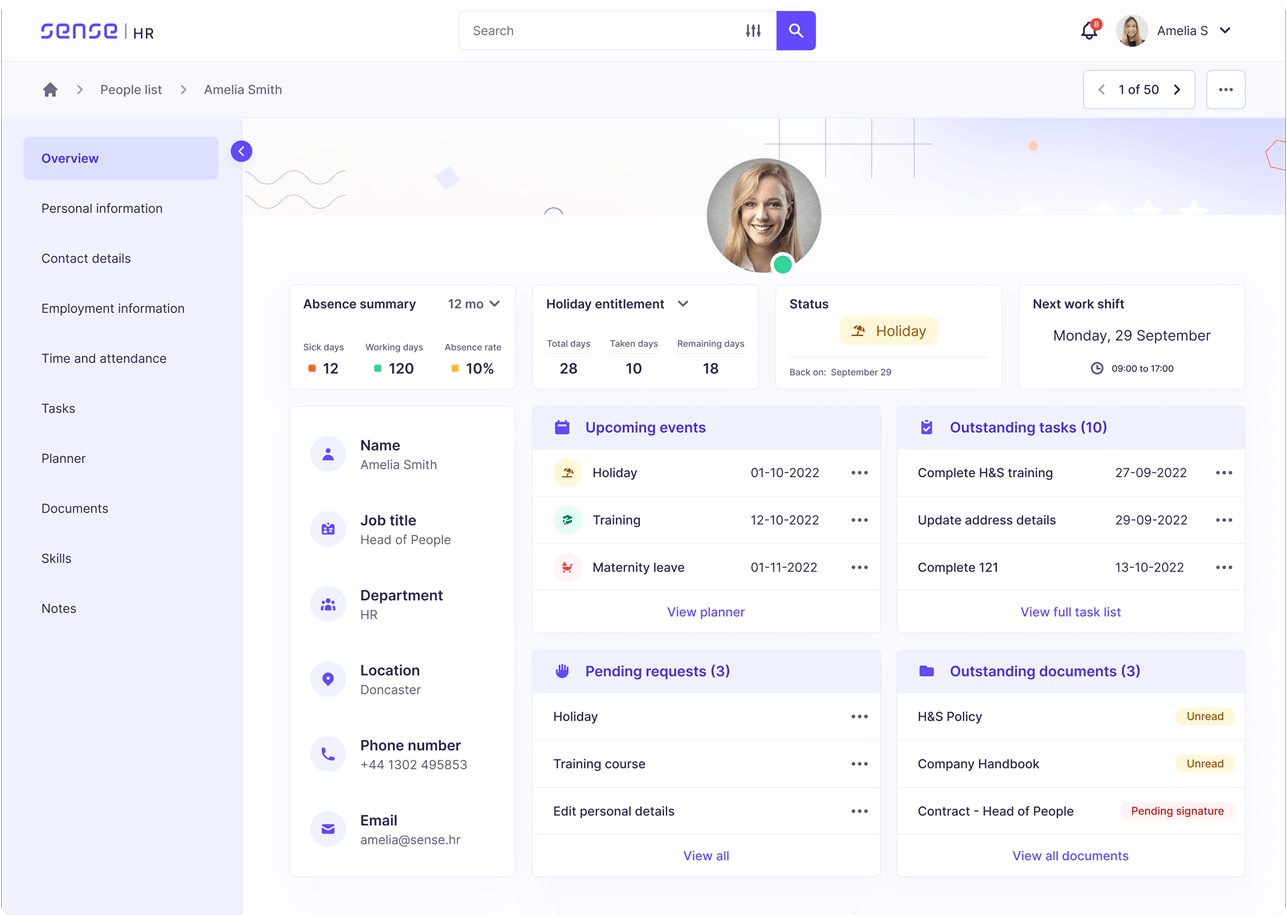 Your complete HR database
With SenseHR, you get easy access to a complete HR database for all members of your organisation. This includes special profiles for irregular types, such as seasonal or contract workers, while also giving you everything you'd expect from a traditional employee database.

And thanks to our modern "graph database" design, SenseHR helps you to not just store information about each person you employ, but to also better navigate and understand the different relationships and connections that exist within your workforce.
Team member dashboards
Each member of your organisation gets access to their own personal dashboard, to help them quickly find the HR services most relevant to them or their employment type. Whether it's requesting holidays, checking contracts, finding payslips or looking up shifts, everything your people need is right at their fingertips – wherever they are.

And because you can edit profile types and access rights down to the finest of details, you know that each person's dashboard will always be set up just the way you want it.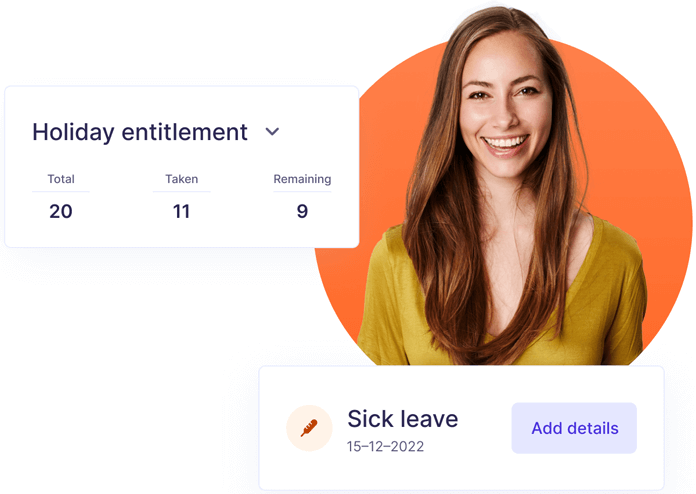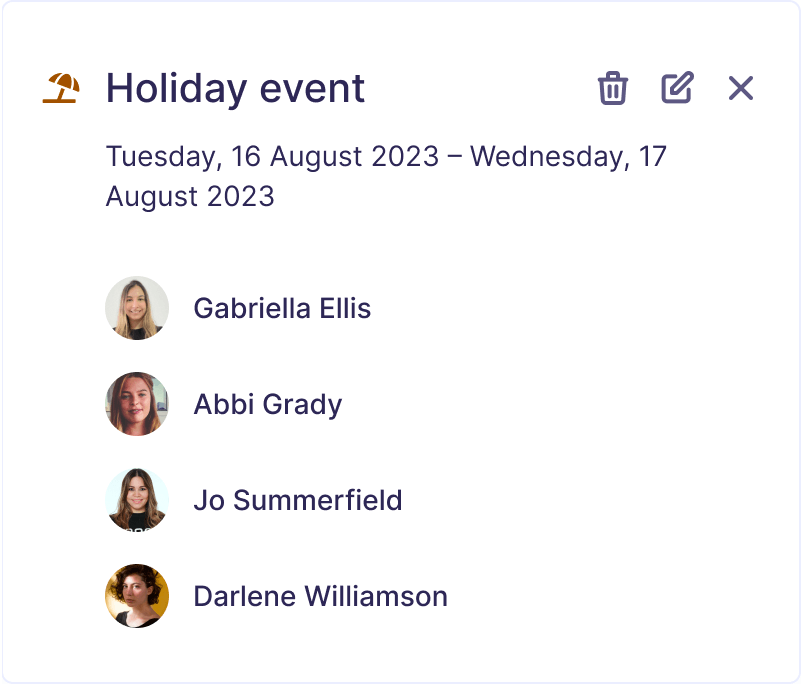 Holiday and leave management
SenseHR delivers your very own holiday and leave booking system, so your people can easily book the time off they need. From long weekends and duvet days, to jury service and maternity leave – you can customise your leave management system with any type of request imaginable.

All requests are routed to their appropriate managers for approval, who can see who else is off. And if you want to lock certain days to ensure you're fully staffed for important events or product launches? We've got you covered there, too.
Absence tracking
SenseHR gives you an easy way to record and track any instance of employee absence. Whether it's an authorised sick day, or "absent without leave", you can easily plot, visualise and analyse absence information in the way that best suits your organisation.

You can either feed the data into your preferred reports, or use our automatic analysis such as Bradford factor calculations to grab a quick overview of a person's absence record – either way, you'll be able to keep an eye out for worrying patterns before they cause serious damage.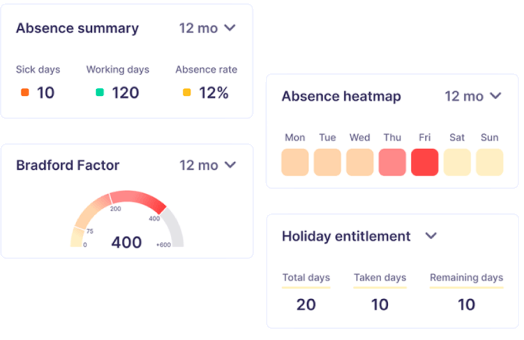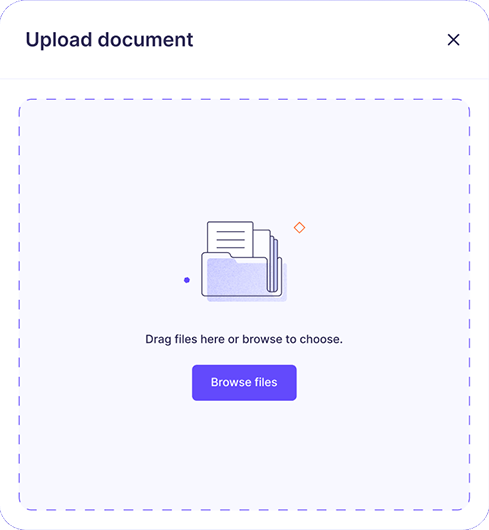 Documents
Keeping all company and employee documents organised doesn't have to be a nightmare. From medical records and payroll information, to employment contracts and company handbooks, SenseHR keeps all of your documents in one place, and easily accessible by whoever needs to see them.

And with eSignatures built into the software, you'll be able to keep track of who has read, understood and accepted information within important documents such as offer letters, disciplinary outcomes, performance reviews or equipment logs.
Learn more about us
SenseHR is an HR System built by HR technology experts with decades of experience working with HR teams across the UK and beyond, and is designed to help organisations not only manage a more flexible workplace, but to also grow and thrive as they welcome a new generation of people.
Get in touch