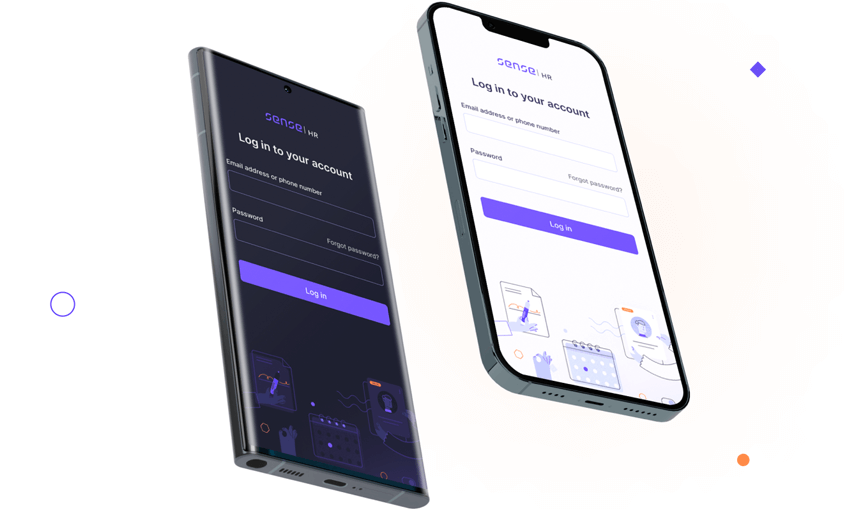 Connect your workforce anywhere
Download the HR app for Android or IOS, or simply login using any browser on any device – SenseHR keeps you connected to your workforce no matter where in the world you are.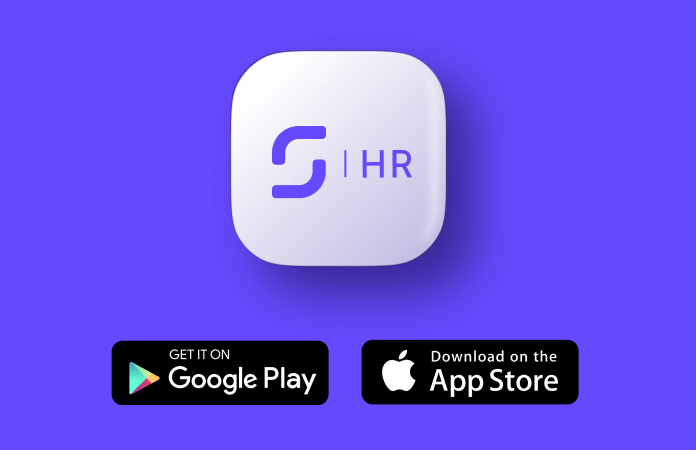 SenseHR for Android & IOS
Tackle HR on-the-go by downloading the dedicated SenseHR app for IOS or Android.

Our purpose-built HR app helps you tick off vital HR tasks on the move, while giving your team members their very own way to stay in the loop with HR. Holidays, timesheets, documents and more – it's all in there and ready to go.
Optimised for anywhere
Even if you don't want to download the SenseHR mobile app, you can still log in to your HR system using any browser on any device.

SenseHR is optimised for desktops, laptops, tablets, mobile phones and more – meaning wherever you are, and however you log in, your SenseHR experience will adapt to suit its surroundings.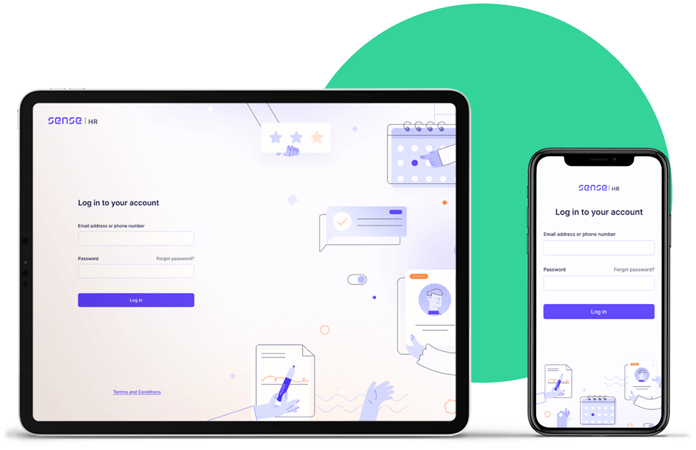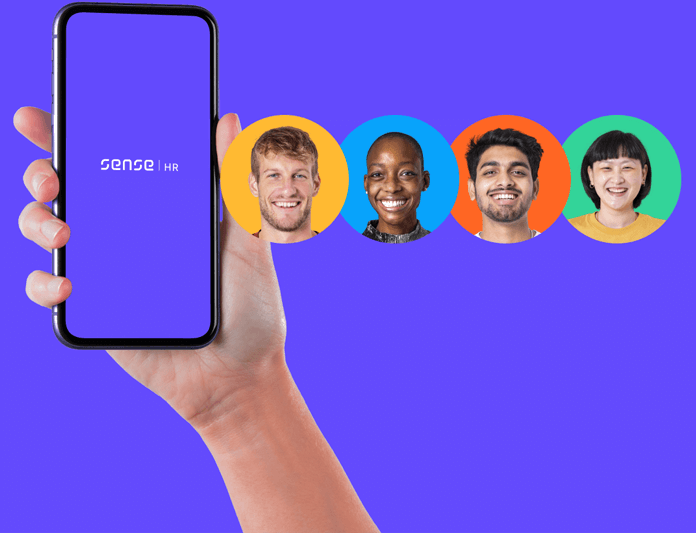 Keep your workforce connected
Not all members of your workforce find it easy to stay in the loop with HR. Especially those who are constantly on the road, on-site, out in remote areas, or on the factory floor.

Giving your employees an easy way to request time off, clock their timesheets, receive and sign documents – without requiring an office computer or even a desk – is a great way to keep your entire workforce connected.
Learn more about us
SenseHR is an HR System built by HR technology experts with decades of experience working with HR teams across the UK and beyond, and is designed to help organisations not only manage a more flexible workplace, but to also grow and thrive as they welcome a new generation of people.
Get in touch