Why employee turnover spikes in the new year (and how to address it) 
The January spike in employee turnover can cause employers to lose critical talent and struggle to replace them in good time. Is your business prepared?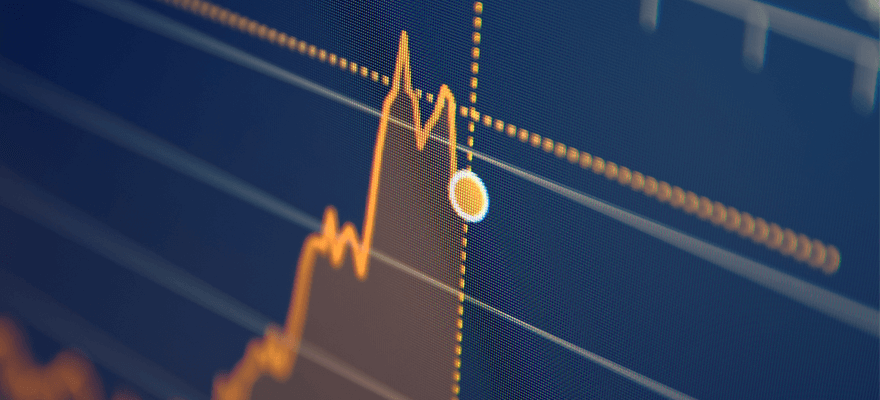 Employee turnover trends have for the last few years been erratic due to the pandemic's effect on industrial dynamics and the labour marketplace.
But as we return to our new normal, employee turnover is slowly falling back into an annual pattern we can recognise. As we approach the new year HR professionals and people managers should be preparing themselves for the customary January spike in employee turnover, which can thwart new-year corporate ambition.
According to research from Glassdoor under normal labour market circumstances, (which I think we have now pretty much returned to), January is the month that employees are most likely to think about changing jobs, with 18% of survey respondents citing this as the most popular month to make a move.
The timing is not surprising really: the preceding holiday period is a natural period of introspection and reflection which can often lead to the formation of new goals or ambitions.
Employees enter January with a newfound resolve and clear sense of career purpose which usually manifests itself in trying to advance/change their career by actively seeking a new job. With the new financial year and bulging headcount budgets, there will be a surge of exciting job opportunities pouring into the January labour market, creating a perfect storm of supply and demand. Elevated employee turnover is a natural outcome of this and will likely impact your business. So what should you do about it?
Employee turnover can be beneficial.
This may be a controversial statement in some quarters, but arguably not all employee turnover is bad. Voluntary turnover (resignations), within the lower quartile performers within your organisation, can be beneficial and even desirable in some circumstances. Once the drag factor of lower performers is removed it could improve the performance of the team by raising morale and enabling the position to be backfilled with an engaged and more productive replacement. Win-Win.
10% turnover is a reasonable norm.
So how much of this desirable turnover is acceptable? Research from Gallup suggests that anything up to a 10% employee turnover rate may be beneficial to the business. This is because Gallup's research insights reveal that in high-performing organisations less than 10% of the workforce is actively disengaged, which means 'fundamentally' disconnected from work. 10% employee turnover is a reasonable working norm, therefore.  
Alarm bells should ring if voluntary employee turnover is above 10% because this suggests that too many people in your organisation are actively disengaged and you have a systemic issue with your employee value proposition.
The employee turnover to be concerned with
If voluntary turnover is contained in the low-performing cohort it is a potentially adaptive process that can lead to the constant rejuvenation of the organisation, assuming higher-performing replacements are found.
However, any turnover amongst high performers, (particularly if they move to the competition) is likely to have a detrimental impact on the competitiveness of your business. If employees aren't bound by restrictive covenants and move to the competition the short-term impact on your business can be devastating. HR professionals have an important role to play here in using strategic people data and working with people managers to highlight likely flight risks in the turbulent Q1 period.
Pulse surveys, engagement surveys, performance review data and sickness absence data should allow you to highlight worrying pockets of employee disengagement. These can then be addressed with interventions such as role changes, career reviews, pay rises, and flexible working options designed to reengage your flight risks and reconnect them to the mission.
Addressing systemic factors that may be driving turnover
If you are experiencing turnover levels higher than 10% you may have a systemic weakness in your value proposition that needs to be uncovered and addressed. By examining strategic people data derived from pulse surveys, engagement surveys, pay and benefits benchmarking, (and even exit interviews) you may be able to identify critical weaknesses in your workplace offering. For example, pay and flexible working are hyper-sensitive issues of the moment and any shortcomings here (versus your competition) could potentially be contributing to serious employee turnover issues.
The opportunities presented by employee turnover
HR professionals that plan carefully and who can quickly identify and respond to candidates entering the job market stand to profit immensely from this turbulent January/Q1 employee 'transfer window'.
A primed organisation with a strategic list of new year vacancies, a highly polished employee value proposition and a focused set of hiring managers will be able to effectively exploit the labour market and have a first-mover advantage on available talent.
The January spike in employee turnover is a problem for unprepared businesses which may lose critical talent and struggle to replace them in good time. This turbulent period however is a massive opportunity for situation-ready businesses that are primed to retain top talent and have an express channel into the vibrant labour market.