What's in store for us at the CIPD Annual Conference and Exhibition 2022? 
As another summer comes to an end and the nights begin to close in, as woolly jumpers grace our shop windows once again, and as we line up at Starbucks for our Pumpkin Spiced Latte, we can't help but think about a little event beginning with C.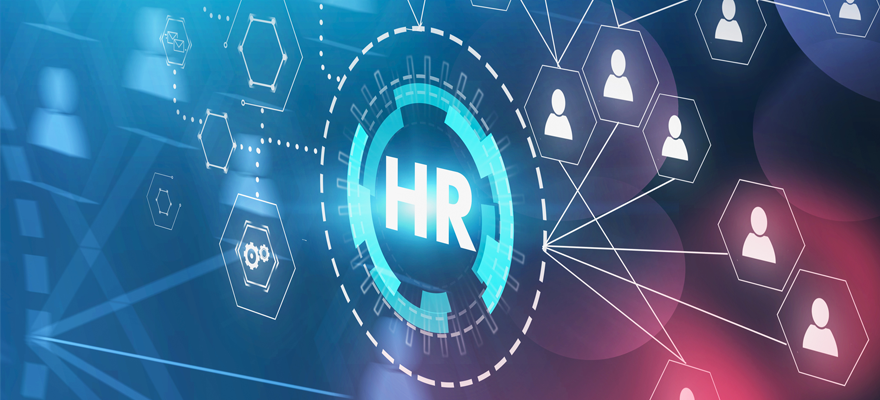 As another summer comes to an end… I know, I know, don't blame us—it'd be BBQs, G&Ts, and factor 30 all year long if we made the rules… anyway, where were we? Oh, yes…
As another summer comes to an end and the nights begin to close in, as woolly jumpers grace our shop windows once again, and as we line up at Starbucks for our Pumpkin Spiced Latte, we can't help but think about a little event beginning with C.
Yup, that's right, it's nearly time for the CIPD show 2022!
What? … Christmas? The CIPD Annual Conference and Exhibition is HR Christmas, right? And with the CIPDs Festival of Work feeling like a distant memory, we're all excited to find out what November's HR conference has got in store for us.
Of course, we can't wait to reconnect with the best community out there—all of you… and the food isn't too bad either! But aside from the great company (… and did we mention there's food) here's a few of the things that we'll be looking forward to.
Day One
The opening keynote by ITV Political Editor Robert Peston is all about that most topical of issues, the cost-of-living crisis. How can we balance raising employment standards across the board, with the squeeze on employers to pay ever-increasing wages? It's a question we're probably all asking ourselves.
Session A
Following introductions and the keynote, we'll probably head into the Stream Four: Building skills and capabilities in a fast-changing world session from 11:20-12:10, with Mohamed Mossilhy, the Learning and Performance Manager at Leejam Sports and Neil Andrew, Head of Talent at Primark.
This interactive session will look at reskilling, upskilling, and retaining your employees.
Looking at new forms of organisational design and how they impact on recruitment, rentention, and engagement?
Investing in new and more agile L&D programmes that attract the best talent.
Do matrix and lattice organisations work beyond the tech sector?
Do 'tours of duty' encourage loyalty or are they just fads?
As we develop our next generation HR software it's important for us to keep up with all the emerging organisational designs, hiring techniques, and the retention and engagements schemes that are working for our clients. That way we can make sure that our software has everything you need to manage and engage a modern workforce.
Not to mention that worker retention is one of the hottest topics around, after the great resignations and retirements of 2021.
Session B
After learning how to engage and hold on to our people—and thinking about how to implement everything we've learned in our software, so that you can too—we'll be heading off to find out about worker well-being. Another huge topic in the wake of a pandemic.
It's time for the Stream One: People profession focus – self-care and wellbeing session.
Here the award winning and bestselling wellbeing author, Liggy Webb, will be showing us how to:
identify and resolve burnout in ourselves and others.
manage demands and expectations whilst maintaining a work/life balance.
understand cost of living issues and ensure financial wellbeing.
grow whilst still looking after everyone else!
I mean, who doesn't want to know how to accomplish all that and live to tell the tale? This is the stuff that HR conference dreams are made of—no explanation needed—we'll see you there.
Session B
Confession! We're going to cheat a bit and split up for session B, because there's no way that we'd miss the Stream Four case study: How can people analytics help companies transition from great rethink to great opportunity?
This is right up our street. Here we'll reinvigorate our love of people data and analytics as part of next-gen HR software solutions.
Here EY's Senior Associate Analytics and Reporting Specialist, Ammarah Wali and their Assistant Director, Kinsey Li, accompanied by Mhari Hunter the Senior People Team Manager for FreeAgent will show us:
How to get full value from your data and analytics investments to drive business decisions.
Moving from people analytics to data literacy; is this the future?
Leveraging data to measure the effectiveness of your I&D programme.
How can organisations learn to own their data and make the best use of it?
Session C
Now that those of us who attended Liggy's session are feeling thoroughly zen—thanks Liggy—we'll need a tech fix. So, it'll be off to the Stream Four Case Study: Embracing technology to create good work and value for your organisation.
Under the direction of Talent Consultant Andrew Walker of Network Rail and Dr Bonnie Cheuk, Global Capability Lead – Learning Agility, Digital and Data, Talent and Development for AstraZeneca we'll:
learn how the same technology can create both good and bad work.
discover the other elements that need to be aligned for the technology investment to be worthwhile.
hear examples of how people professionals have done it for their teams and their organisations.
learn about the impact of the use of AI and VR on accessibility and inclusion and diversity.
explore how people professionals can play a key role in embracing technologies that benefit their people and organisations.
Day 2
The key notes for Day 2 will focus on Inclusion and Diversity (I&D) which is essential listening for any modern, ethical organisation.
Session D
After the keynotes, and a coffee, we'll probably be heading to the Stream Three Panel discussion: Revolutionising operating models to meet the future of work.
Here we'll be listening to Natalie Sheils the Chief People Officer for the Mosaic Group; Ciprian Arhire, Head of People Experience and HR Transformation for Entain; and Betony Kelly, Principal Consultant, Business Change & Adoption, Fujitu discuss:
How to help all people profession specialisms work together to drive change
Using organisational development and design principles to plan for long term goals and manage change effectively.
Making organisational development and design part of your culture, purpose, vision, and values.
Long term vs short term planning on organisational design.
Session E
Meet us the Stream Two Case Study: Key success factors for HR transformation.
Here we'll be learning all about the future-oriented and effective HR and talent management systems, policies, and processes implemented by The United Nations Development Programme. The UNDPs ambitious and far-reaching transformation of HR functions and capabilities is something we want to know about.
David Bearfield, the Director of the Office for Human Resources for the United Nations Development Programme will share with us:
A new competency framework
A new career management framework, a talent review system, and a new mobility policy
Targeted talent programmes to facilitate the in-take of new expertise and increase workforce diversity.
Overhaul of how learning and development is managed and delivered
Comprehensive transformation of the talent acquisition and recruitment function
A new occupational health and well-being strategy
A significant improvement of leadership quality
Session F
For our final lessons in HR enlightenment, it'll be Stream Four: Digital skills revolution – how do we assess the skills we need for the future?
This is an interactive session with Tony Strows, the Head of Digital Learning Strategy & Transformation at Philips. Tony will talk about:
Going beyond traditional people management skills to help foster a positive company culture.
Become agile to cope and lead changes within the business through best-in-class systems.
Boosting your analytic literacy.
Focusing on the key issues and saving time on admin!
The Exhibition
While we won't be exhibiting this year, we'll definitely be taking a wander through the exhibitions and we're more than happy to chat about all things HR Software… actually, we just like to chat about anything, so please come and say, Hi.
We'll be the ones in the Sense T-shirts, 'geeking out' about the software offerings.
But, before you go, one quick word of advice.
We get excited about checking out all the new products and services first-hand too. It can give you a good idea of some of the things that are out there. But remember that only the big legacy HR providers are likely to exhibit there—the dinosaurs of our age—you won't find any of the amazing, innovative, next-gen software made by people like us. So, if you do go, stick your company credit card in your shoe or somewhere equally inaccessible, and only reach for it when you want to buy a coffee. Then go home and look up those friendly lads and lasses that you met in the wellbeing session, who were wearing the Sense T-shirts.
You won't regret it.
Because while all the exhibitors will be busy talking about their own products, we'll be busy learning and improving ours.
The CIPD Annual Conference and Exhibition will be at the Manchester Central Convention Complex from the 9th to 10th November 2022.