What to expect from CIPD annual conference and exhibition 2023
There's plenty at the CIPD annual conference and exhibition 2023, including free legal advice and keynote speakers like Google's Chief Decision Scientist.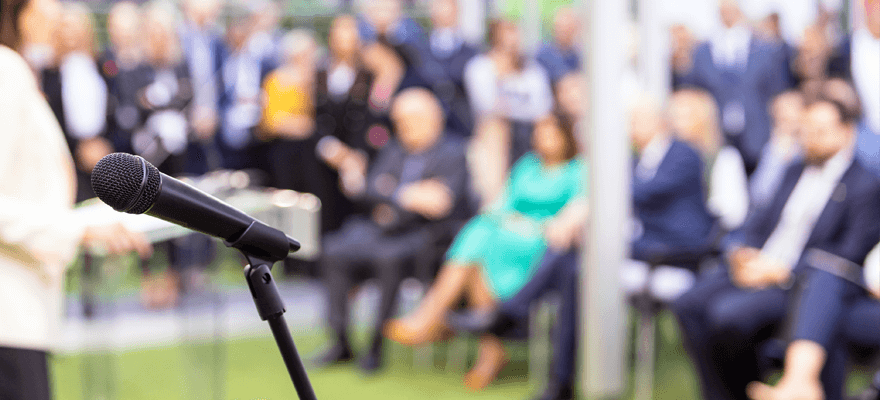 Just before you head off on your well-deserved summer holidays we thought it would be good to highlight one of the key events of the HR calendar that will be waiting for you on your return: the CIPD annual conference and exhibition on the 8th and 9th November 2023.
With a combination of in-person and online delivery, the CIPD annual conference and exhibition will offer a more traditional, yet highly prized, face-to-face collaborative experience but have the flexibility of a virtual summit.
So if you're wondering what's on at the CIPD annual conference 2023, then keep reading!
Big-hitting keynote speakers
The CIPD annual conference and exhibition offers a massive opportunity for learning and continuing professional development and last year headlined some big-hitting keynote speakers, including Robert Peston, ITV's Political Editor. He took the audience straight in at the deep end with the opening keynote and lifeline, 'The Cost of Living Crisis – where do we go from here?'
This year they have secured Cassie Kozyrkov, Chief Decision Scientist, Google, as the opening keynote speaker on the controversial yet irrepressible subject of 'Whose job does AI Automate?', which should be an eye-opener.
Networking opportunity
Since literally thousands of HR professionals attend this CIPD annual conference it is a massive networking opportunity. There are three breaks where no sessions are running, AM, lunch, and PM which are reserved purely for networking where you can make connections with colleagues.
The organisers know how important networking is and last year launched a new programme called Connections which included 5 targeted networking sessions, called 1st Time Attendee, Sector, Region, Workplace, and Specialisms. This was designed to enable delegates to better target networking activity toward delegates with occupational similarities to themselves.
Exhibitors
The exhibition part of the annual conference is by no means an afterthought and hasn't been for years. There were over 120 exhibitors last year and so you can expect the same in 2023. There were several HR software providers present with stands and so if you are looking to change HR software provider this is the perfect time and place to do it. This is because you'll be able to meet the vendors in person, ask questions, demo the software, and sign up. We, at SenseHR will be exhibiting at the conference alongside other HR software providers, so we look forward to meeting you face to face!
Wellness has been a big growth area, particularly since the pandemic, and the exhibition always offers a wide selection of wellness-related exhibitors, making it a great place to take your organisation's first steps in this area. Learning and development exhibitors will be well represented too.
Free legal advice!
CIPD HR-inform runs its free-legal drop-in clinic. This was back by popular demand last year and will be in great demand this year so book your 20-minute slot in good time once the registration window opens. Slots can be booked at a time to suit and can be related to you personally or your organisation. So, if you've got thorny HR issues and would like a free expert opinion this exhibit is for you.
Insight stages for free CPD
We need to practice what we preach in HR, and so the CIPD conference has put CPD (Continuing Professional Development) at the heart of its conference too.
Last year they had three Insight Stages (as they called them), covering HR Transformation, Skills and Capabilities, and Improving Employee Experience. And we can expect they'll choose 3 pertinent topic areas this year.
Last year, they had over 40 free training sessions delivered via case studies, advice, and guidance from industry experts. The Insights stage will be a great way to update your skills and knowledge in targeted areas. This information page will be updated shortly with the 2023 insights programme.
Do something for you
Of course, many of us go to the CIPD conference at the expense (and in the services), of our employers. But they surely wouldn't begrudge you a little you time!
The CIPD conference facilitated this last year with its career advice presentations from a panel of HR professionals covering new entrants, progressing to HRD, specialising, and becoming an HR consultant. If you had questions about HR career progression but did not know where to get them answered then the CIPD conference careers hub is the place to go.
Of course, there's the networking and drinks reception which is a big crowd-pleaser. You can also visit the relaxation area where you can slow down and relax or perhaps take in a massage, mindfulness session, or even a breathing workshop.
We look forward to meeting you at the CIPD conference 2023 and you'll be able to find us in the exhibition area.