What Is a transparent pay policy, and should you make the shift?
Having a transparent pay policy has its benefits, and doesn't have to mean publishing the salaries of all people you hire – we explore further in this article.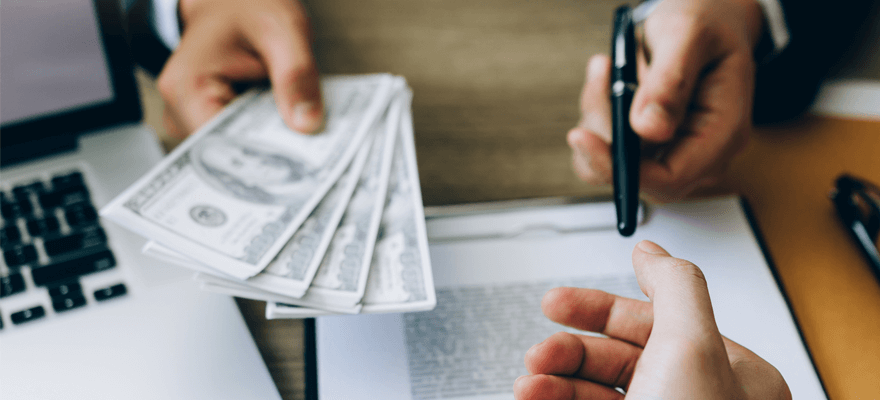 Pay transparency is an organisation's willingness to openly discuss salaries and the rationale behind them. It is seen as a step towards pay equity and addressing the gender pay gap and other biases that can stubbornly persist under a more secretive system.
How pay transparent are UK firms?
According to research from Glassdoor in May last year, 41% of UK workers did not know what the pay would be for their most recent position. And the transparency decreases once the job starts, with just 15% of surveyed UK employees saying that their company discloses salary ranges internally.
Benefits of pay transparency
The Glassdoor research revealed that 3 out of 4 people would be more likely to apply for a role that advertised a salary range. The simple act of displaying pay rates on a job advert, (assuming they are well benchmarked and competitive), will increase your application rate.
Assuming that your organisation has a relatively fair and defensible salary structure and pay policy, designed by qualified UK HR professionals, pay transparency should increase employee goodwill and sentiment. For example, research from Glassdoor suggests that around two-thirds of your workforce think pay transparency is good for business and 7 in 10 think it drives employee satisfaction. 3 in 10 think it makes them feel more empowered, and 4 in 10 are more trusting of people management as a result.
We should also note that if your organisation team has developed an informal pay system with limited documentation and rationale between pay levels, there is a chance that equal pay issues may exist. There's a chance this could be putting you in contravention of key employment laws, which state that:
employees must not be paid less because of their disability, race, religion, sexual orientation, or another 'protected characteristic'.
How transparent should people management be about pay?
So, when we talk about pay transparency, what do we mean? Are we talking about the extreme example of Buffer in the US which publishes up-to-date salaries of ALL its employees in the business up to and including the CEO?
This would of course be a massive undertaking, and without the sophisticated people management protocols that Buffer has in place, it would be akin to throwing a grenade into your reward management process.
For example, Buffer has developed (and has been refining for the last 10 years) a very sophisticated salary formula that involves their HR professionals and people management team benchmarking roles using comp data from Radford, built on twice-yearly surveys.
Without question, every base salary at Buffer is derived from the formula which minimizes biased compensation decisions. Buffer enables transparent internal discussion about compensation during which the whole Buffer team can share thoughts and feedback.
Buffer shows that for pay transparency to work and to be beneficial, there needs to be a lot of preparatory and ongoing maintenance work.
Coming back to the UK people management arena, what this means is that before you start telling employees "this is how we decide pay ", there needs to be comprehensive upfront reward planning involving HR professionals and external reward and people management consultants, potentially.
The level of pay transparency that your organisation can support is determined by how far along you are in your reward planning journey. There are multiple steps and methods you can adopt to prepare a fair pay system that can support a policy of pay transparency.
These might include:
Equal pay audit across all jobs to check people are receiving equal pay for equal work, plus a documented corrective action plan for people management and HR which could include producing job descriptions, job evaluation, and formal grading of jobs and/or development of pay bands.
External pay benchmarking and pay setting process to ensure salaries are competitive and in line with the market rate.
Commitment to pay the voluntary UK Real Living Wage
Voluntary gender pay-gap analysis, (which is compulsory for employers with 250 or more employees) along with documented corrective action plan for people management.
To be honest, if you have all this in place, your organisation is in a strong position to be delivering quite advanced levels of pay transparency. The fewer of these tools you have in place the less pay transparency you can offer safely. Such transparency could then take some or all the following forms, depending on the underling reward structures that are in place:
Internally published salary bands for each role with gradings.
Ability to include salary ranges on externally advertised positions.
Job descriptions and requirements for each role/pay level.
Annual gender pay gap report and corrective action plan for people management.
Last equal pay audit report and corrective action plan
Pay level setting and salary review policy.
Becoming an accredited UK Real Living Wage employer
As you can see, we have stopped short of recommending Buffer's extremely transparent stateside 'tell all', salary policy as an option!
Not only is there no legal requirement in the UK for companies to be totally transparent about salaries, but it also hasn't been sufficiently field tested in the UK, making it high risk.
But, with just 15% of employees saying their company publishes salary ranges, people management has a lot to gain in terms of employee engagement from improving their salary transparency using some or all of the measures above.