Unlimited holiday allowance—Netflix, GitHub, and LinkedIn are all doing it, so should you be doing it too? 
Leave without limits—it sounds fantastic! What could possibly go wrong? If you've heard about the likes of Netflix, GitHub, LinkedIn, and Virgin, ditching the holiday policies, and are wondering, "What's all the fuss about?", then you've come to the right place.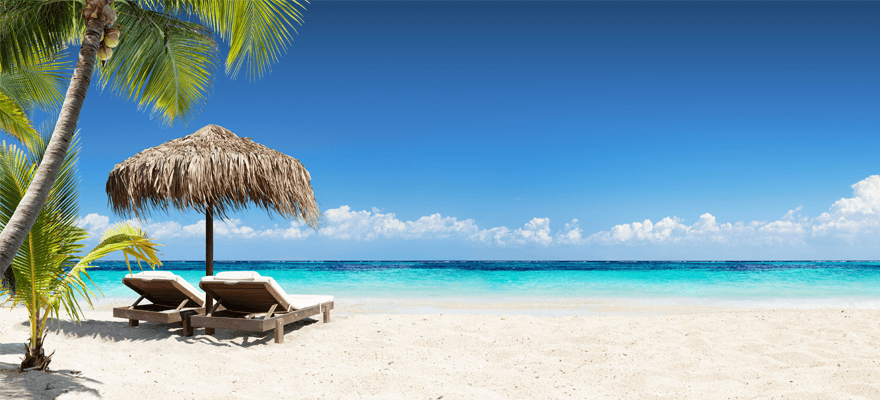 From giants of tech to your local bakery, every organisation and HR department wants a motivated workforce. And in that universal quest, we've seen some wonderful, some whacky, and some downright weird employee perks being trialled. From taking care of personal chores, in house Yoga sessions, take your progeny or your pooch to work policies—careful not to mix those two up—to free Botox, egg-freezing for female employees, surf hour, and beer-cart Friday, it seems that companies aren't afraid to experiment. But one of the most enduring and alluring experimental perks has proven to be unlimited holiday allowance.
Leave without limits—it sounds fantastic! What could possibly go wrong?
Now, we know what you're thinking. You're imagining tumbleweed corridors. Mobs of angry customers, armed with pitch forks or, even worse, keyboards. Your trusty Teams notifications being replaced with endless updates from the 'gram, filled with 'that view' of Machu Picchu, the Taj Mahal, the Northern lights, Gondolas, safaris, skydiving, cocktails, food porn, those little overwater huts on stilts in the Maldives, someone in a shark cage—because there's always one isn't there—while you finance the bucket list dreams of an entire workforce.
But chances are you'd be wrong. Firstly, unlimited holiday allowance, doesn't necessarily mean unconditional, unregulated holiday allowance—sometimes it doesn't even mean paid allowance. There are always some 'ifs' and 'buts' attached. Secondly, you might be surprised to hear that in a lot of trials, people officers spent more time chasing staff out of the office to take their minimum entitlement, than they spent trying to lure them back from some exotic, no-WiFi beach. We know, right? People can be very unpredictable… without good data analysis tools, that is.
But, if you've heard about the likes of Netflix, GitHub, LinkedIn, and Virgin, ditching the holiday policies, and are wondering:
1. What the heck is unlimited holiday?
2. Does it work?
3. What are the alternatives? And,
4. Hmmm, how could my organisation do something like that?
You've come to the right place.
What the heck is unlimited holiday?
The idea of unlimited holiday allowance has been around for a while, but nobody took much notice until Netflix adopted the idea in 2010. And according to Netflix themselves, it took some time to get it right. And whether they ever did is still a matter for debate.
In the case of Netflix, the idea is that their employees have a role to fulfil. The role requires that tasks are completed to a certain standard and according to deadlines. So, if the employee is pulling their weight and doing good work, then why monitor their time off? It's a reasonable question. Netflix answered it with this policy: salaried staff members can take as much time off as they like over the year. Their days off aren't tracked, so it's up to them to decide how much time they want to take off.
LinkedIn use more reserved terminology for their leave without limits perk—it's called discretionary time off (DTO). Pat Wadors, Chief People Officer at LinkedIn, explained: "We believe DTO will give our employees the ability to better meet their personal needs, which will then allow them to bring their best self to work… We are not alone in making this shift to DTO. It's part of a growing movement to place more focus on results and empowerment, not hours worked. And it's an important step to help employees recharge and keep engaged." But their reserved terminology reflects a more reserved approach. According to Pat, "employees will work with their manager to request time off when they need it" … so probably not unlimited then… only unspecified.
And therein lies the catch. If you're a recruiter, you're also a marketer—especially in Silicon Valley. And unlimited holiday allowance sounds a lot more appealing than unspecified holiday allowance, doesn't it? In fact, unspecified holiday allowance sounds a bit… unreliable.
Because unlimited holiday allowance is a perk, rather than a right, it works differently across different organisations. For example, some companies offer unlimited time off, but it's not paid—sneaky. Some track time off, and others don't. Some make it contingent on performance. Or leave it up to departmental managers. Or just mark times of the year that are off-limits. Afterall, it might be problematic if the entire accounts department went AWOL at the company year-end—a lesson that Netflix learned the hard way.
In fact, the only consistent element of unlimited holiday allowance is that there isn't a set maximum number of leave days that an employee can request each year.
Does it work?
The approach has gained a lot of traction, particularly in the US where there's no minimum statutory holiday allowance but fierce competition for top talent—particularly in Silicon Valley where the trend took root. And many tech companies, including Netflix, have reported great results. Their teams are apparently more productive and more motivated after they introduced it—although we'll have to take their word for that because they haven't released any supportive data.
In fact, when you go searching for it—which we did—the supportive data just isn't there.
There are vague correlations. Netflix has a great Glassdoor rating. So does GitHub. There's a company called Expand Executive Search, which introduced unlimited paid holiday and 12 months later said that their people took an average of 28 days' holiday across 12 months, and staff churn and sickness were at an all-time low.
The only data-backed reports with positive findings come from Kronos Incorporated, now Ultimate Kronos Group (UKG). In 2016, they found that their carefully researched and slowly implemented unlimited holiday scheme improved employee engagement, reduced staff turnover, and increased the average number of days off per year…from 14 to 16.6 days. By UK terms, that's still very low.
On the other hand, there's lots of evidence that it doesn't work.
Right out of the gate, it can't work for everyone. According to Elliott Manning, Managing Director at Kayman Recruitment, it wouldn't work for a sales-based industry, without negatively impacting pipelines. Nor could it work for a frontline industry, where efficient scheduling and shift work is crucial. Patients might be little concerned, for example, if all the nurses on their ward decided to take the day off and there was nobody to cover the shift.
And some tech companies have reported poor results too. Ben Gateley, CEO & Co-Founder at CharlieHR, says that they trialled an unlimited holiday scheme for 3 years, but had to ditch it. Why? In keeping with research conducted by Namely in their 2017 HR Mythbusters Report, Charlie HR found that workers with unlimited holidays actually took fewer days' leave on average than those with fixed leave. As Gateley puts it, "If you are given 25 days of holiday that are yours to take, then you are subconsciously motivated to take them. It's some kind of psychological quirk of ownership – when something belongs to you, then you immediately value it far more highly. Whereas the lack of a number – the very concept of unlimited – potentially meant you didn't value that holiday time in the same way."
Gateley also cited unfairness. Although CharlieHR's scheme was open to all, it was used more by some and less by others. And those who didn't use it, were left to pick up more of the slack. Also, their top earners could afford to go away on holiday more often, so had more reason to take more time off. And that's from an organisation that ran a scheme which was designed to be fair.
Goldman Sachs, for example, didn't design their scheme to be open to all—it's only available to those in senior roles. But then this is a firm in which junior bankers have presented evidence of working 95-hour weeks, getting 5-hours sleep a night, and being victims of workplace abuse—a firm that was once described as "a great vampire squid wrapped around the face of humanity"—not our words—but we still had to ask ourselves, "What's in it for Goldman?"
Turns out that larger companies like Netflix, LinkedIn, and Goldman can avoid paying vast amounts in accrued leave by scrapping any tracked time off. As Aron Ain, the CEO of UKG explains, "When employers offer traditional "accrual" vacation policies, people who resign or retire with unused time off have to be paid for those accrued days. For large companies, that can be a substantial expense; even at a company our size, it added up to $2 million or $3 million a year. When a company adopts an open policy, no more accrued days are banked, so whatever money it formerly paid departing employees goes to the bottom line."
Nice.
None of the tech giants mentioned that little detail while they were bigging-up their trust-based policies.
But that might go some way to explaining why similar schemes haven't been quite as widespread in the UK, where employees have the right to their accrued leave, no matter what.
While Indeed.co.uk reported an increase of 148% in job posts that mentioned unlimited holiday, that only amounts to 1% of jobs listed on the site. And because UK firms can't benefit from cutting out the administrative aspects of holiday leave—they must be able to prove that they're giving employees the minimum statutory amount—the only incentives are promoting wellbeing and productivity. But again, there's not a lot of supportive research for that.
In fact, there is evidence of the opposite. Ollie Scott the CEO of recruitment firm Unknown, said in an extremely popular LinkedIn post that their limitless time off scheme had "made employees feel guilty and question how many days they were really supposed to take". Similarly, Gateley said that their scheme had created feelings of guilt and resentment and ended up being no more than "a click-bait policy".
And managers often suffered too. Because every holiday application became a strategic and considered decision, rather than a simple mathematical sum.
Resentment, uncertainty, and guilt are not usually feelings associated with a happy and productive workforce.
Ok. So, what are the alternatives?
In the UK we're lucky to have a good statutory leave allowance compared to US workers. But we have the fewest paid days off in Europe. The UK minimum is 28 days, while in the EU it ranges from 30 to 40 days. So, organisations can appeal to top talent by supplementing statutory allowances with policies that support a healthier work-life balance across the board.  
That doesn't only mean a more generous holiday allowance, but also parental leave, time off for dependants, and mental health days. Or extra time off for commitments like appointments, moving house, and personal events. Or something as simple as a paid birthday off. Because most employees end up cutting into their holiday entitlement to cover other obligations, and that means that they're not taking the minimum time to rest, relax, and recover. Which has a proven detrimental impact on wellbeing, engagement, and productivity.
Instead of unlimited paid holiday, some organisations have found more success by implementing a minimum required holiday allowance, without a maximum limit. Buffer, the social media management application, replaced their limitless scheme with an uncapped minimum scheme and found that their people took more time off. They further encourage this by asking leadership teams, including their CEO, to send out company-wide 'Discourses' notifying the rest of the workforce that they're taking holiday. It's a guilt-free, lead-by-example arrangement.
Hmmm, how could my organisation do something like that?
It seems that leave without limits is an attention-grabbing headline for recruiters. There's no organisation that truly gives or encourages limitless leave, because the amount of leave any one employee can take is always limited by their workload.
But by introducing some flexibility into leave policies and allowing employees to strike a healthy work-life balance, HR professionals can encourage a feeling of mutual trust. Which will improve the workplace atmosphere overall. And while flexibility can be difficult to manage using traditional, or what we call legacy, HR systems, it's a breeze with next-gen HCM solutions like ours. Not only can your implement more experimental policies slowly— including trialling and analysing them internally—but you can build them to work for your organisation and your people. And with powerful self-service features your people can stay in the loop and on-top of their allowances, without having to go through their HR department.   
Ultimately, only you can decide on the level of flexibility that your business can offer. And whatever option you choose—whether it's puppytoriums, hula lessons in the corridors, PJ Fridays, and limitless holidays all the way—or something a little more low-key, it needs to be thoroughly considered, data-driven, and carefully implemented and communicated.