Top 10 HR trends to watch in 2023
With 2022 behind us, we decided to take a look at the top 10 trends to watch in 2023. Can AI really be trusted to inform hiring and firing decisions?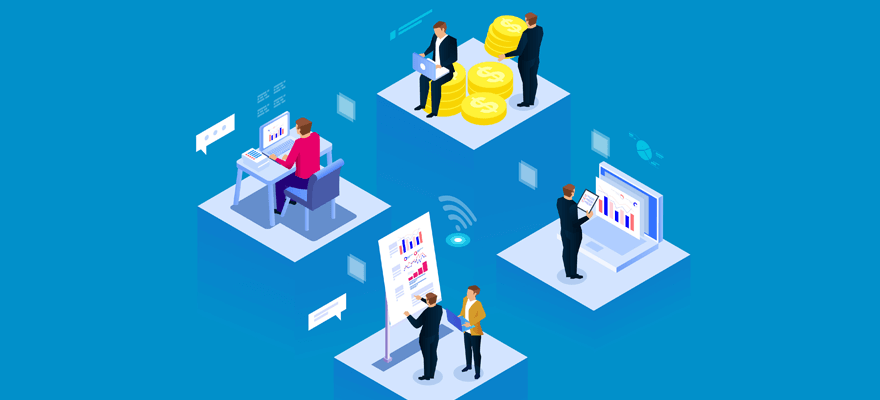 With 2023 almost upon us, it's a good time to see the likely trends that will shape HR in this post-pandemic new normal of digital transformation and global socio-economic instability.
1. Metaverse – HR In 'The Matrix'
No self-respecting 2023 trends article can get away without mentioning the metaverse given the fact that Gartner predicts 25% of people will be spending at least an hour a day in the metaverse by 2026. So, what is it? Gartner defines it as a 'collective virtual shared space, created by the convergence of virtually enhanced physical and digital reality.' It's basically doing HR in 'The Matrix'.
Gartner sees that one of the biggest applications of the metaverse will be virtual classrooms, so it's going to transform L&D. Meta's Horizon Workroom and Microsoft's Mesh support remote working by enabling remote teams to work in a virtual space.
2. Continuation of the burnout epidemic
It's not a nice trend to read, but experts predict that the burnout epidemic is set to continue so HR professionals must be ready because it will again be shaping the workforce mindset in 2023. Mckinsey recently surveyed 15,000 workers in 15 countries and found that burnout and distress levels remain at all-time highs. With economic upheaval, post-pandemic recovery agendas, and global uncertainty piling on the pressure, expect burnout to continue in 2023.
3. Wellbeing programmes
If 2022 was the year of mental health, surely 2023 is going to be the year of employer-driven well-being initiatives and benefits. There is a global multi-million-dollar well-being industry that emerged from the back-office shadows in 2022 and will go mainstream in 2023. Companies like Gympass the world's largest employee fitness and wellbeing platform have been experiencing rapid growth and are valued at $2 Billion and have delivered over 5 billion minutes of wellness experiences.
4. Flexible working to be a key battleground for staff retention
A hot-off-the-press report from Gartner reveals that 52% of employees say flexible working will affect their decision to remain at their organisations. Several companies including the likes of Apple and AT&T have introduced unpopular return-to-work-mandates as part of some very high-profile office-first strategies which is part of the wider rebalancing of the flexible working landscape post-pandemic. We expect to see fallout from this over 2023.
5. Algorithmic HR to hire and fire
Tomorrow's world of robot HR managers is not quite here, but AI-powered HR software will continue to creep auspiciously onto the scene in 2023. According to IDC's Future of Work Report, by 2024, 80% of the G2000 (the world's largest public companies), will use AI/ML-enabled "digital managers" to hire, fire, and train workers in jobs. Amazon and Facebook are two examples of companies already using algorithms to fire staff.
6. The need for constant upskilling and reskilling
The 2021 Deloitte Global Human Capital Trends survey identified 'the ability of their people to adapt, reskill and assume new roles' as the top-ranked requirement to navigate future disruptions successfully. Organisations will be motivated to invest in learning and development to build agility and to future-proof, now more than ever in the wake of the pandemic.
Also, according to Gartner 30% of skills acquired 3 years ago are approaching obsolescence. It is estimated that employees need to acquire up to 10% more skills year over year for a single job. As a result, employees will look to upskill to provide career agility.
7. Increasing prominence and investment in deskless workers
For 3 decades now digital work has been a rockstar profession. Arguably, the deskless work profession was over this period being taken for granted, until the pandemic which suddenly highlighted the critical importance of deskless workers from nurses, care staff, tradespeople, deliveries, food processing, and assembly line. Since then, we've seen employers scrambling to rebalance the equation and improve the employer value proposition of deskless workers and expect this trend to continue strongly next year.
8. CHRO establishes itself in the boardroom
The recent socioeconomic crisis of Covid-19, Ukraine, and soaring inflation elevated HR professionals into the boardroom. CEOs and leaders looked to HR for strategies around policies, engagement, productivity, continuity, and employee safety. The CHRO is expected to grow in the areas of environmental, social, and corporate governance post-pandemic and 2023 is thought to be the year where the CHRO establishes itself in the boardroom, and as a key advisor to the CEO.
9. Inflation will drive pay rises in the private sector
Research from ExpertHR tells us that 91% of employees in the private sector will receive a pay rise next year and the median basic pay award in the 12 months to the end of August 2023 is expected to rise to 5%. Pay freezes are forecasted to virtually disappear.
10. Pay Transparency
It's been a long time coming, and so far it's mainly come to the US, but what comes to the US usually comes to the UK. New York City and Colorado have already enacted laws requiring that employers state salary ranges in job descriptions. California has its pay transparency law coming into effect on January 1, 2023.
Given the fractured state of the post-pandemic world and the kaleidoscope of external forces acting upon organisations, HR professionals should be aware of the constant threat of uncertainty and volatility that enshrouds us. This means that trend 6, upskilling to create agile workers and organisations, is arguably the most important trend of all.