Pre-employment backgrounds checks: when you need them and the laws that regulate them 
How can you conduct background checks and still conform with British standards of politeness? Oh yes, and the law—that's important too. Let's have a cuppa and we'll guide you through it.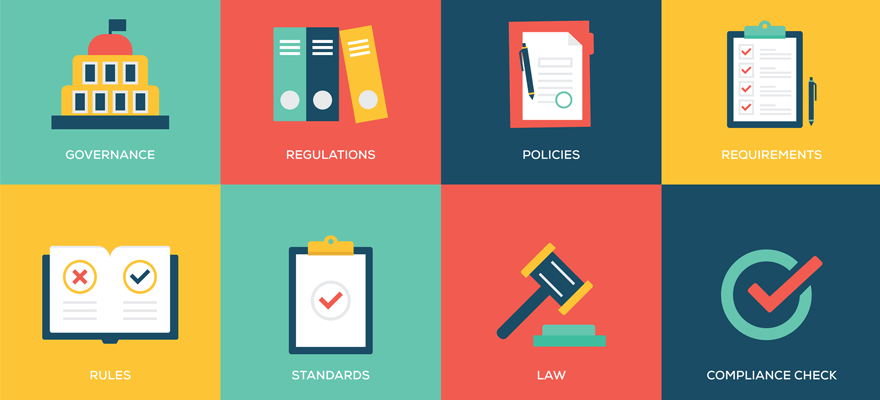 There are a lot of stereotypes about the British—most of which are probably well deserved. We like dogs more than people. Our food is as dreary as our weather, which might account for our love of tea and the pub. We market our lack of emotion as the 'stiff upper lip' or 'keeping calm and carrying on'. We make up for all our less favourable stereotypes with a stellar sense of humour. It is though. Chaucer got us through some dark times in the Middle Ages, and we've rolled with it ever since.
But most of all, we're known for placing a lot of importance on good manners.
And in case you're not British, here's a list of how to be polite—English style (…and don't worry, you haven't accidentally stumbled into the wrong blog—we'll get to the point shortly):

If in doubt, form an orderly queue—even if you don't know why
Say excuse me, please, and thank you for every request—even when you're talking to Siri or Alexa
Say sorry, even if you're not
Don't be late. Tardiness is the 8th deadly sin. If you're ever late, say 10 'sorrys' in a row
Don't be early. You have an acceptable window of 5 minutes either side of the scheduled arrival time
Don't come any closer than a handshake. Overfamiliarity and invasion of personal space might as well be a bookable offence
Always respect our desire for privacy. Don't ask personal questions about family background and origin, profession, marital status, religious or political preferences (definitely not that one), or money issues—it's just not cricket!
Oh no! In that case, how can we conduct background checks and still be British?
Just say these words after us: "I'm terribly sorry, we're obliged to ask". Or you could always use our SenseHR solution as a handy shield—that way it's not really you who's asking the questions.
So, now you know the rules of British etiquette and our handy HR loopholes, here's our thoroughly un-British guide to legally regulated background checks.
Why carry out background checks?
Other than the legal requirement, there are lots of good reasons to vet candidates thoroughly.
Effective recruitment is the foundation of employee retention. By conducting proportional and appropriate checks at the outset, people managers can avoid the time, effort, and financial and reputational costs of hiring the wrong candidate.
Beyond business-centric considerations, HR managers have an obligation to show due diligence. That includes preventing fraud, safeguarding vulnerable members of society, and protecting the interests of existing stakeholders—including employees, investors, and customers.
But don't throw those good manners out of the window entirely and ask candidate Christopher which way he's voting in the coming election. Because, any people data, including pre-employment checks, should be processed in keeping with the six data protection principles, as set out within the Data Protection Act 2018.
As a reminder from our GDPR compliance article, that means: 
using data fairly, lawfully and transparently
using data for specified explicit purposes
using data in a way that is adequate, relevant and limited to only what is necessary
making sure data is accurate and, where necessary, kept up to date
keeping data for no longer than is necessary
handling data in a way that ensures proper security, including protection against unlawful or unauthorised processing, access, loss, destruction, or damage
So, the number of background checks you perform on a potential recruit will depend on the roles and responsibilities of the position. And with strict legal regulations and hefty attached fines, HR managers will want to colour inside the lines on this one.
Yes, we know, the people profession can feel as perilous as the Temple of Doom sometimes. But slap on that 'What Would Indiana Do' wrist band and we'll traverse the trials of the pre-employment checks together.
Right-to-work checks
To put it simply, RTW checks are used to ensure an applicant is legally entitled to work in the UK. Every organisation must conduct these checks for all applicants and keep the records. Without the relevant checks in place, there's no legally accepted excuse for regulation breaches. And depending on the employee start date and relevant legislation, maximum fines can be unlimited with the possibility of five years' imprisonment (UK Immigration Acts have undergone significant updates over the last 25 years, and it may be that the Immigration, Asylum and Nationality Act 2006 (the 2006 Act), the Immigration Act 2016 (the 2016 Act), or the Asylum and Immigration Act 1996 will apply).
The good news is that it's relatively easy to comply. You can make the check online using the applicant's share code, or using the applicant's original documents. Then you must securely keep a clear copy of the RTW check response, either electronically or in hardcopy, for the length of employment, and for two years afterwards.
Recent updates to the legislation mean that for prospective workers holding either Biometric Residence Permit (BRP) cards or Frontier Worker Permits (FWP), all RTW checks must be conducted online since the 6th of April 2022. And for employers with remote and hybrid working arrangements, virtual review of some original right to work documents is no longer allowed after the 30th of September 2022 deadline. After that date, the only way to conduct fully remote checks is through a certified Identity Service Providers (IDSPs) at around £90 per check.
Criminal record checks
Like Ronseal, criminal record checks do exactly what they say on the tin. Organisations can apply for a criminal record check though the Disclosure and Barring Service (DBS)
in England and Wales, Disclosure Scotland, or AccessNI in Northern Ireland.
Checks must be proportionate to the role and need to comply with the Rehabilitation of Offenders Act 1974.
The level of disclosed information is regulated by the Police Act 1997 and the Police Act 1997 (Criminal Records) Regulations 2002 and there are three types of disclosure certificates:
Basic (open to all candidate irrespective of the role)
Standard (open to all candidates where the role is listed in the The Rehabilitation of Offenders Act 1974 (Exceptions) Order 1975)
Enhanced (for all candidates working in regulated activity with children or vulnerable adults, and for licences and judicial appointments, or other regulated activities. These are also listed in the Exceptions Order)
While it's OK for organisations to ask an applicant to apply for a basic certificate, which will give accurate details of any unspent convictions or cautions, making a forced subject access request is a criminal offence.
And in the case of criminal record checks, before any data processing takes place, HR managers must make sure that there's a policy in place that explains how, when, and why the data is requested, kept, and deleted. A privacy notice tailored and distributed to job applicants can cover this requirement.
If any offer of employment will depend on a satisfactory DBS check, then the recruiting HR department should make sure that each of the following factors are considered:
the role applied for
the relevance of the conviction to the role
the seriousness of the offence
how much time has passed since the offence
any change in circumstances
any explanation or context provided by the individual
decisions are in keeping with a defined policy on recruiting ex-offenders
Medical checks
The Equality Act 2010, section 60(1), stipulates that medical checks can't take place during the recruitment process and ignoring the legislation can result in claims for disability discrimination.
The only exceptions to the prohibition are:
to offer reasonable adjustments and remove any disadvantages that candidates might face
to confirm that the candidate can carry out a function that's intrinsic to the role (for example, an eye test for commercial drivers)
for carrying out diversity monitoring
to take positive action
to assess whether the applicant meets an occupational requirement to have a particular disability
DVLA checks
The Corporate Manslaughter and Corporate Homicide Act 2007 stipulates that any employee who must drive to fulfil their role undergoes the relevant DVLA checks.
Reference checks
There's no legal obligation to obtain a reference for a prospective employee or to supply one for an ex-employee, although there's case law for organisations having a moral obligation to supply a basic reference. Nevertheless, requesting one or two references following an offer of employment is common practice.
While organisations aren't generally obliged to provide a reference (there are some exceptions) they're obliged to ensure that any reference that's supplied is true, accurate, and fair. References should also give a complete account of the relevant and requested facts, rather than opinions.
Should an unsatisfactory reference cause the withdrawal of an employment offer, specific details should be disclosed to the candidate.
Social media screening
As of yet, there are no specific laws that govern online and social media checks, with the exception of more general data protection and equality laws.
But due in part to the lack of legislation and public availability of the data, social media screening is open to misuse. HR managers should be careful to screen according to a defined policy that adheres to the general legislation. That way, your organisation won't be open to discrimination claims or a breach in data protection law.
Getting it right
Your exact pre-employment process will depend on organisational policies and the nature of the vacant role. But every HR professional should encourage due diligence in carrying out proper and accurate checks that:
lead to better informed recruitment decisions
reduce the potential risk to the organisation of recruiting unsuitable candidates, particularly for those working in sensitive roles
ensure compliance with legal and regulatory obligations
prevent discriminatory decision-making
improve recruitment and retention rates
lower recruitment costs
result in greater morale and reduced disruption across the workforce
To do it right you should make sure that your organisation:
Establishes a defined strategy for pre-screening processes, supported by proper policies
Sets out how much vetting each new position will require and defines what checks will be conducted before recruitment begins
Properly manages and monitors checks in accordance with regulation
Obtains permission from candidates for all checks and ensures that all checks relevant and legal
The best way to do all of that, without overstepping the legal boundaries, is to invest in HR software that includes applicant tracking, onboarding, and pre-employment checking features. That way you can manage and automate requests for consent, policies and notices, and organisational processes, while keeping compliant. And, ultimately, it's not just the organisation and existing stakeholders that will benefit from finding the right person for the role, but the candidates themselves.
Now that's all sorted, let's all make a good Yorkshire brew and find out all the ways that SenseHR can help you. You won't even have to queue when you're ready to sign up…well, you can if you want to, but you don't have to.