On-boarding: expectations versus reality
New hires leaving in the first 45 days? Good on-boarding requires a buddy system, an engaged line manager, and a structured time-phased job training programme.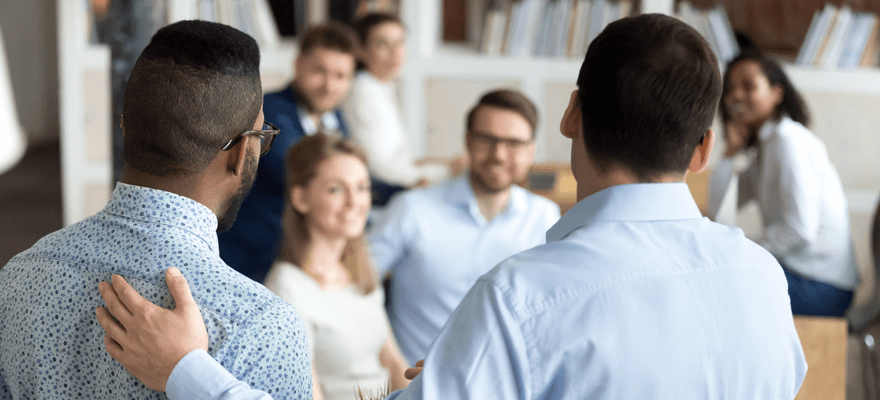 Getting your star candidate to sign on the dotted line is a wonderful feeling. It's an even better feeling when an eagerly awaited new hire turns up on the first day of employment.
But, sadly some of these hiring efforts can go to waste as research shows that 1 in 5 of those new hires is leaving prematurely within 45 days of hire.
Why? There is a mismatch between what employees want and what actually happens in terms of employee onboarding. Research shows that over a third of workers are joining companies without any formal onboarding. And only 12% of Gallup survey respondents agree that their organisation does a great job at onboarding.
Employers fail to deliver on promises made during recruitment.
Interestingly, these onboarding failures start before the employee's first day. Gallup observed that many employers fail to deliver on their EVP (Employer Value Proposition), and the promises they make during recruitment.
This leads to a disconnect between expectations and reality and a poor onboarding experience which undermines the initial rapport established with the new hire. In fact, Harver's research shows that misalignment in expectations is the second most common reason for premature employee turnover.
Is the answer to this "realistic job previews"?
Many employers counter this disconnect by using realistic job previews (RJPs), which are incorporated into the brand and job messaging during the hiring process.
Typically, the RJP provides the candidate with an accurate job description, a day-in-the-life summary, and most importantly an honest appraisal of the positives but also of the challenges and difficulties of the role, etc. When the employee starts the job finally, they will know what to expect, increasing their satisfaction and reducing premature employee turnover.
Pre-hire engagement dead-zone!
A recent study reported on Medium from Equifax on premature staff turnover gave some insight into what is going on in the minds of the new hires. They identified an 'engagement dead zone' which occurs after the offer is sent to the candidate up to their starting date, during which the employee sits in an unsettling state of limbo. Remarkably, the researchers observed that in most cases the new hire receives no contact from the employer until the first day.
Many companies are now addressing this engagement dead zone by extending the onboarding programme into the pre-hire period, aptly terming it pre-boarding.
While this is great for the incoming new hire, the receiving organisation must absorb additional pre-boarding admin overhead. It's no surprise to hear that there has been a significant increase in spending on pre-boarding HR software over recent years. Such pre-boarding HR software tools streamline, augment and automate much of this process for the employee and create a well-structured, logical, nurturing, and engaging pre-hire period for the new hire.
Good pre-boarding sets everything up and eases your new starters in
Instead of an engagement dead zone and an information blackhole, HR software with good pre-boarding processes will invite the new hire into a pre-boarding lounge area, where they sign contracts, read handbooks, track their start date, read comms from their manager and colleagues, view team briefings, get familiar and start engaging with your company and your onboarding processes in advance. The stickier and more engaging an onboarding process is, the more likely the employee will stay the course rather than be wooed by a competitor who offers them something else before they start.
With pre-boarding complete, employers have to deliver on their promises and deliver great onboarding. As we mentioned earlier, only 12% of Gallup survey respondents agree that their organisation does a great job at onboarding.
One of the best ways to deliver a good onboarding programme is by using a buddy system. This involves assigning the new hire to a purpose-trained employee whom they meet regularly and who guides them through their first few weeks and months on the job. A study by Microsoft revealed that new hires with buddies were 23% more satisfied with their overall onboarding experience and 73% agreed it helped them to become more productive in their role.
Are your line managers ready to receive new team members?
It's well known that the main reasons employees quit are due to a bad boss, not their position or the company itself. The reality is that some new hires enter a time-pressurised environment with a preoccupied line manager and an overflowing in-tray, and they can feel abandoned as a result. Employees expect to have a line manager who is available. They also expect to receive a structured job orientation including 3 and 6-month success goals, giving them focus and direction instead of the opposite.
Digital onboarding has a role to play and with best-of-breed HR software, employers can build an e-learning style new-hire university, (that is gamified if desired) where employees earn points for reading essential documents, completing new forms, and updating personal profiles. These HR software tools can also include a new hire survey which asks new hires to rate their onboarding experience at agreed intervals, perhaps the first week, first month, first 3 months, etc.
Employees in general expect to have a structured onboarding programme that welcomes them into the organisation and enables them to get up to speed as quickly as possible. This is not an unreasonable expectation but achieving this comes with significant administrative overheads which is why onboarding programmes often fail to meet expectations.
However, by using digital onboarding with HR software to handle most of the heavy-lifting around onboarding, employers should have the time to focus on the key pillars of onboarding success: a buddy system, an engaged line manager, and a structured and time-phased job training programme.