How to use HR software to increase employee performance
HR software is much more than just a personnel database. In fact, if you use it wisely, it can help you increase the performance of your employees.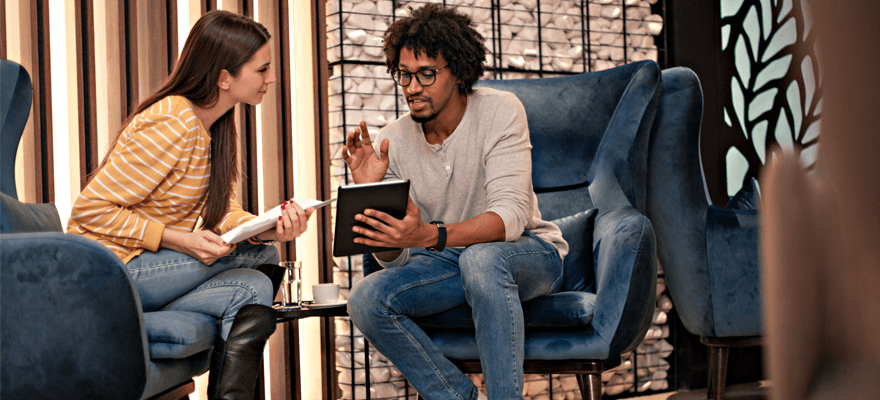 HR software is now much more than just a personnel database. HR software with the right features and functionality can dramatically increase employee performance if used well.
And the employee group that stands to gain the most from HR software in terms of productivity enhancement has to be the HR department.
HR software can automate or at least streamline a range of routine tasks enabling HR to give more bang for its buck, freeing staff up to engage in more strategic HR activity.
So here are a few things you can do to increase employee performance, using your HR software.
Deploy MSS and ESS
Modern HR software usually comes furnished with manager self-service (MSS), and employee self-service (ESS). This means that employees and managers are able to request, approve and monitor leave (and perform other routine HR activities), using the HR system self-service interface, with pretty much zero involvement from HR.
The HR team has been removed from the tedious leave management workflow, allowing them to focus on people tactics and strategy – which is where most senior executives ideally want HR positioned.
Employees and managers tend to be happier with these tools, too – they don't like having to funnel everything through an HR process, as much as you don't like having it funnelled through you. Empower your teams, and let everybody breathe.
Automate onboarding
The same goes for employee onboarding, that fiddly and elongated chain of administrative and regulatory tasks that need to be done to get a new hire on board.
While HR software can't offer immaculate automation of this process, it gets pretty darn close these days: it can request identity documents and the online submission of crucial personal data, arrange the electronic signing of employment contracts, and issue automated reminders to complete tasks. HR staff in many circumstances need not be involved in the administrative labour of onboarding at all.
Again, this frees up HR staff to be focussing on strategic pre-boarding and new starter engagement activity, boosting new hire engagement at this time when they have been shown to be at great risk of leaving, with up to 1 in 4 staff quitting within 90 days of joining.
HR software tools like SenseHR even augment this starter engagement activity by letting you build your own warm-up workflows, helping you deliver whatever it takes to bring each new starter up to speed – from delivering induction videos and compulsory training materials, to prompting line managers if somebody seems to be a bit stuck.
When an employee feels like a more engaged member of the team early on, they're likely to hit the ground running and reach peak performance faster.
Automate payroll
Dare we suggest that most HR professionals consider the painstaking preparation of the monthly payroll bundle to be burdensome?
Thankfully, next-gen HR software enables you to easily build workflow routines to automate such tasks: SenseHR comes with a handy pre-existing workflow template that calculates and then sends gross payroll figures to payroll, alleviating that month-end stress.
Again, with the time saved HR professionals can focus on payroll augmentation activity, which might include introducing a bike-to-work salary sacrifice scheme, or other motivational benefits and rewards to boost staff engagement.
Enable more effective performance appraisals
One of the areas where HR software promises to return the biggest all-round dividends has to be the area of performance appraisals. Many organisations still have a manually intensive, annual appraisal process that lags far behind the real-time activity and is therefore not a key performance driver, which can make them feel largely irrelevant.
It has been accepted wisdom for some time that the best way to drive employee performance is by using a more frequent, objective-driven, lighter-touch appraisal system. Perhaps one which occurs on a monthly or quarterly basis. This was first introduced or popularised by the likes of Adobe (with their proprietary quarterly check-ins), or Google with their proprietary quarterly OKR reviews.
Of course, the thought of performing an already overwhelming annual appraisal process four times a year may be concerning to an overburdened HR department. But, by using HR software allied with a lighter touch assessment protocol, the administrative pain has been eliminated, enabling companies to perform quarterly or even monthly appraisals with minimal labour overhead.
For example, best-of-breed HR software tools come with pre-built review form templates and workflows, (which can easily be customised too). Once configured, the performance appraisal system can automatically issue objectives to staff and automatically invite and chase managers and staff to complete reviews at whatever frequency desired. This should lead to an increase in employee motivation and engagement.
Even though employee appraisal activity has quadrupled, automation and more efficient information flows mean that HR overhead has been virtually eliminated. HR is now free to design more effective performance management processes which generate even greater performance enhancement.
Deliver data-backed insights to guide decision-making and improve performance
The sophisticated reporting and analytics functionality found in good HR software can also drive improvements to employee performance. Without HR software most organisations would not have the time to create actionable HR reports and strategic decisions would still be based on guesswork.
Thanks to the big data revolution, today's HR software provides automated reporting and analytics on key HR metrics such as attendance, turnover, time-to-hire, etc… which can inform decision-making and ultimately improve employee performance.
With the right HR system and HR strategy, your HR software implementation will, if used to its full potential yield efficiency gains plus data insights that will significantly increase the performance of your employees.
Have we missed anything? Are they any other ways you are using HR software to increase employee performance? Let us know in the comments below.