How to keep staff engaged in a climate of massive uncertainty.
Change causes uncertainty. So how can you keep staff engaged when facing a huge change event, such as entering administration, or embarking on an acquisition?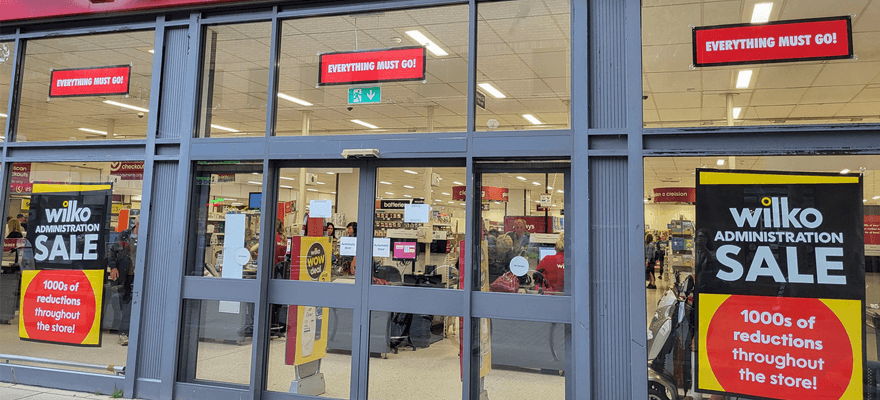 We were as surprised as anyone to hear this summer that, the well-known discount retailer and household name Wilko, was entering administration. Yes, it's a tough economic climate, but Wilko has been a pillar of the discount retail sector for many years and current economic circumstances should have favoured Wilko's thrifty, discount retail model.
The financial collapse of Wilko would have been a distressing experience for its 12,000 employees whose jobs were at risk and whose futures were plunged into uncertainty.
Onsite HR managers at Wilko would know that, left unchecked, this climate of uncertainty would translate into reduced focus, and motivation, potentially leading to employee disengagement.
Therefore, onsite HR managers and people managers at Wilko (or any organization facing such a crisis) have a big role to play in keeping staff engaged in a climate of uncertainty. But what can be done?
Address uncertainty by answering burning questions
When a company is going into administration, the kind of questions that will be on many people's lips are:
Why is this happening?
What does administration mean?
Will I get paid this month?
Do I have to keep coming to work?
Am I going to lose my job? If so, when?
Will my store/office close or is it going to be saved?
Will the company have enough money to pay redundancies?
What will my redundancy package be?
While there may be no crystal balls or magic wands, HR teams, and people managers can address uncertainty and alleviate some anxiety by answering such questions, promptly at the outset.
Of course, as you may have seen in the news with Wilko, it was a rapidly changing situation with a roller coaster ride of rescue deals being put on and taken off the table, so timely ongoing communication was/is crucial to keep employees in the loop and to address ongoing uncertainty
This kind of communication is an art which is why HR managers should ideally be teaming up with marketing communications teams, to produce a regular weekly bulletin to explain the ongoing situation and address any public speculation that may be causing more uncertainty and anxiety. Providing employees with reliable, timely, and pertinent updates engenders trust between employees and the business, which is crucial in an uncertain climate.
Voluntary redundancy can boost all-round engagement
Research from the University of Manchester tells us that staff who had redundancy forced on them (rather than who voluntarily took it) had a much lower sense of self-confidence and were more depressed.
By offering attractive voluntary redundancy packages, businesses can give employees a greater sense of control over their destiny, which should boost mental health and engagement.
Voluntary redundancy can help accelerate the overall redundancy process, shortening the psychologically disruptive 'at risk' period.
Giving employees a greater sense of control using voluntary redundancy is a great way to maximise employee engagement during periods of uncertainty.
"The primary cause of unhappiness is never the situation, but your thoughts about it"
Uncertainty is not just confined to redundancy situations; an unstable economic environment can also create uncertainty around your business. M&A activity focused on your sector or business can also cause potential disruption to the sense of status quo.
Even though M&A may not result in job losses, it could lead to a potential change in working location, working conditions, routine, role, manager, and product portfolio and it can leave employees in an uncomfortable state of limbo.
But, whatever the cause for uncertainty, according to Eckhart Tolle, author of 'The Power of Now', "the primary cause of unhappiness is never the situation, but your thoughts about it". This principle can be leveraged to great therapeutic effect in uncertain business environments.
By using an Employee Assistance Programme with mental health support, or a reputable online course around managing uncertainty, employees can be shown how to effectively manage their thoughts and feelings about an uncertain climate.
When implemented as part of a well-being programme, simple practices like mindfulness meditation, stress-reducing physical exercise, polishing up your CV, reconnecting with your values, and limiting information intake can help contain negative thoughts and massively boost staff well-being and engagement during times of uncertainty.
Are you experiencing uncertainty in your business now? We'd like to hear about what practices and approaches you are using to manage the psychological fallout – leave a comment or get in touch.