How does recent UK industrial action affect HR?
Industrial action in the UK has had a significant impact on HR, who have had to deal with staff shortages, transportation issues, and postal service backlogs.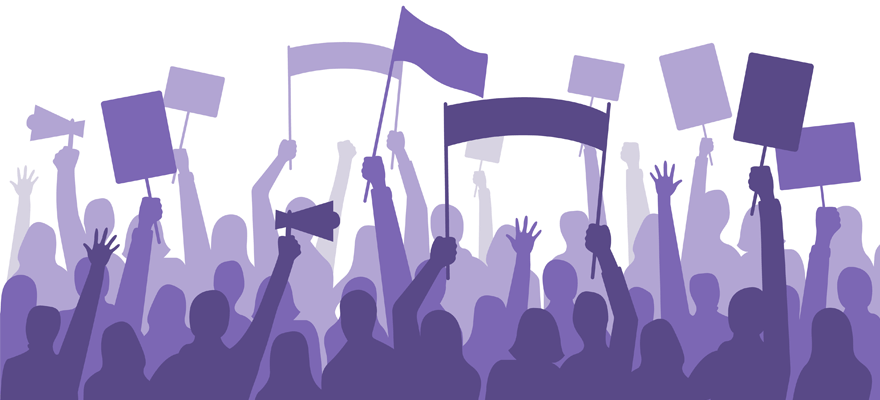 The recent UK industrial action has been impossible to ignore. No matter where you look, news reports of rail, mail, and NHS strikes are up and down the country. Many of the strikes are over pay increases, which workers have demanded to combat the rising inflation and cost of living. Rail workers have recently announced their latest strikes on the 6th-7th of January over a demand for a pay offer reflecting the rising cost of living and a guarantee of no compulsory job losses, according to the BBC.
The UK industrial action has foreshadowed potential distruptions to business in the future. HR teams could be met with staff shortages due to the strike action itself, workers unable to perform duties due to transportation or being unable to access goods due to postal service backlog. But what does this mean for HR and the businesses and workers we oversee?
The UK industrial action and how it affects your workers
Strikes affect more than just the workers and Unions who are taking action. Let's take the current rail strikes as an example. Your staff may now struggle to make it into the office if they usually travel by train. So what do you do? One solution would be to allow remote working for those workers who cannot make the journey to work where possible, logging the events in an HR system to aid with workforce planning and analytics.
Remote and hybrid working is still on the rise in the UK. The Office For National Statistics recently said that 38% of working adults reported having worked from home at some point over the past seven days. By making remote working a permanent fixture for your workforce, you will eliminate commuting problems and improve your workers' morale and work-life balance. We've personally spoken to hundreds of HR teams that have taken this approach over the last 3 years.
The UK industrial action and how it affects your business
Of course, this will require documentation, signing out of equipment, or anything else your business needs to accommodate remote working. Now throw in the recent mail strikes. Not only are your workers unable to come to work, but the documents that need signing for remote working are now lost in the Royal Mail system. Frustrating. That is unless you use our Sense HR software, which houses electronic document reading and signing.
So how do we prevent UK industrial action in the future? In a nutshell, it all falls down to company culture. We need to ensure that our staff are well looked after. Whether this is fair and equal pay in line with the gross domestic product (GDP) or ensuring sociable working hours for a fair work-life balance. A key point to takeaway here is to listen to your staff and understand their pain-points. By doing this you can potentially eliminate risks of strikes whilst also ensuring their happiness. We all know happy workers are productive workers! A good way to gather data on this would be to open a 'always open' survey or feedback option in your HR software.
What we can learn from the UK industrial action
As HR professionals, we must ensure that we are equipped to handle the knock-on effects the strikes have on our businesses.
Risk assessments need to be implemented to cover issues like the abovementioned examples. By doing this, you are ensuring that the appropriate steps are in place so that your workers can continue their work. Electronic documentation and communications are a surefire way to ensure work continues seamlessly for your business.
If anything, the recent UK industrial action has shown the importance of an all-inclusive HR system. SenseHR offers modern HR software that helps all members of your organisation to thrive. The best thing you can do for your business in 2023 is to ensure your HR systems are flexible to protect your business and your workers.