Employing workers from overseas – what you need to know.
Navigating visas, sponsorships and "settled status" can be daunting. If you're looking to hire overseas workers for your UK business, here's some good advice.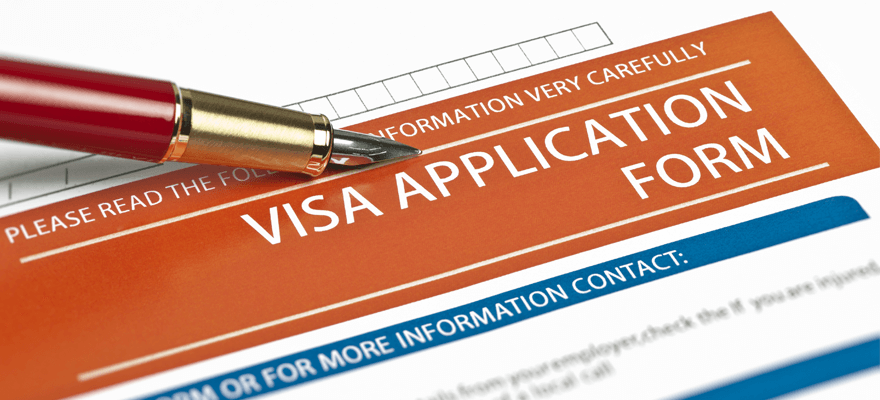 With pandemic travel restrictions having all but evaporated, and economies settling into their respective new normals, employers are again looking to hire talent from overseas.
But this is more than just a post-pandemic new normal it's also a post-Brexit, post-freedom of movement one too, which has led to fundamental changes to the way UK employers hire workers from overseas.
So, if this is your first foray into employing overseas workers since Brexit, here's what you need to know.
Hiring a worker with EU-settled status is straightforward!
While we were in the depths of the pandemic's second lockdown, EU Citizens already based in the UK by 31 December 2020 needed to register under the EU settlement scheme by the end of June 2021. These EU workers would then be granted EU-settled status, meaning they and their families wouldn't require a visa to live and work in the UK.
What this means for you is that as UK Employers you can freely hire these employees with EU-settled status into your UK business and you don't need permission or a license to do so.
Since the latest reports suggest there are approximately 6,500,000 EU-settled, (or at least pre-settled) workers, there is still a large potential pool of easily employable, UK-Resident but international talent.
Of course, you still need to verify their EU-settled status and you must do this by doing an online right-to-work check. As an employer looking to perform a right-to-work check, you will need to obtain the candidate's date of birth plus a share code they will have received online. You can check their right to work on the online governmental portal.
Hiring non-UK-resident workers
Non-UK-residents who come to the UK for work will need a work visa, normally achieved by being sponsored by an employer. Therefore, if your company wishes to hire a worker from overseas, (who doesn't have some form of UK residency status), you will need to apply for a sponsorship license from the home office, following this process.
1. Establish eligibility.
The first step of the process involves checking if your organisation is eligible to hold a sponsorship license. It means you'll need to show that you are a procedurally sound HR department that can implement the home office's sponsorship management system.
To do this you are required to have HR systems in place that enable you to comply with home office requirements to 'monitor sponsored employees'. These HR systems must allow you to:
monitor your employees' immigration status.
keep copies of relevant documents for each employee, including passport and right-to-work information
track and record employees' attendance
keep employee contact details up to date.
report to UKVI if there is a problem, for example, if your employee stops coming to work
While the Home Office doesn't specify how these HR systems should work, the most effective way to administer this would be with an HR software system, (as opposed to paper), which includes electronic document management, employee self-service, and an online attendance tracking system with automated absence reporting.
Secondly, to meet eligibility requirements, you must have designated 'people to manage sponsorship' in your business.
Finally, you and your staff who are involved in the sponsorship will need to pass criminal background checks before being granted eligibility to act as sponsors.
2. Select a suitable job for sponsorship.
You can't just sponsor any kind of job. The position must command a suitable rate of pay and require a certain skill level. There are 11 different categories of workers for which you can apply for sponsorship and you can find the sponsorship license application guidance document for each category here :
a skilled worker
a health or care worker
a worker on any type of 'Global Business Mobility'
a scale-up worker
a worker on a government-authorised exchange
a seasonal worker
a worker on an International Sportsperson visa
a worker on an international agreement
a creative worker
a charity worker
a minister of religion or religious worker
Be mindful that there are additional requirements that must be met for religious workers, creative workers, and international sportspersons. This generally involves having to show evidence that the job cannot be done by a person who does not need sponsoring.
3.  Apply for the visa 
Most jobs that are eligible for overseas recruitment go via the Skilled Worker Visa route according to the Home Office. It is now the main immigration pathway into the UK for non-UK resident workers.
To qualify for this visa as an employer you must be able to demonstrate that:
they have a job offer from a Home Office licensed sponsor (you)
the job offer is at the required skill level – RQF 3 or above (A Level and equivalent)
they speak English to the required standard
meet the applicable minimum salary threshold. This is the higher of either:
the general salary threshold of £25,600, or
the specific salary requirement for their occupation, known as the 'going rate'
The skilled worker visa now operates according to an Australian-style points-based immigration system. In the UK, a total of 70 points are required to apply to work here.
Fees are payable when making your online sponsorship application and these are typically £536 for small or charitable sponsors and £1,476 for medium or large sponsors.
For further guidance or to begin your application to employ a non-UK resident overseas worker, then visit this page on the Home Office website.