Doing it for the kids: Maternity, Paternity, Adoption, and Shared Parental leave 
There's no escaping it—trying to understand parental leave rules and regulations is almost as difficult as… well… raising children. But our helpful guide and handy comparative tables will make things a little bit easier.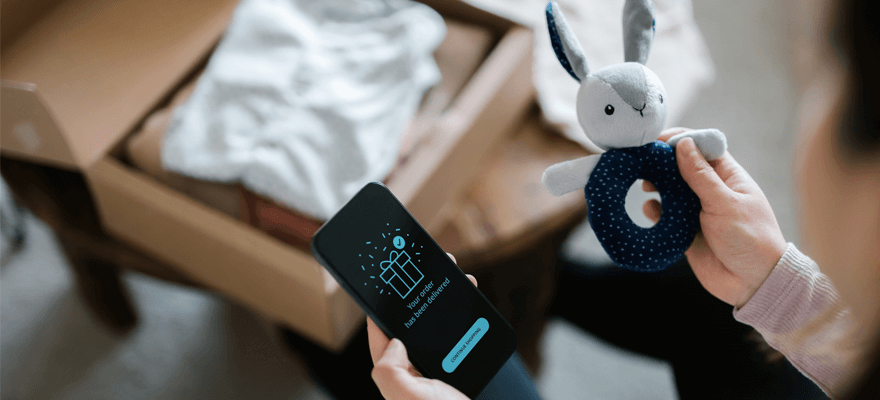 Over the last two decades the traditional workforce has slowly made way for new ways of working… yup, a lot less slowly in the last few years. Likewise, the traditional nuclear family— that's two biological parents with 2.4 children—has made way for more alternative family structures.
Although new legislation takes a while to catch up to societal changes, the government has taken some action to make family-related leave and pay available to all families. For example, The Employment Act 2002 introduced statutory paternity and adoption leave and pay and in 2012, then Deputy Prime Minister and now President for Global Affairs at Meta Platforms, Nick Clegg, introduced plans for the Shared Parental Leave scheme, which came into effect in 2015.
So, what are the different types of parental leave and pay?
Maternity
The 1911 National Insurance Act included a universal maternal health benefit and one-off grant of 30 shillings for insured women—around £165 in today's money. But women would have to wait another 64 years for maternity leave legislation that took steps to protect them from workplace discrimination in the form of the Employment Protection Act 1975. Although long qualifying periods meant that most working women of child-bearing age didn't qualify. So, all women continued to be subject to discrimination and were routinely dismissed for becoming pregnant. It wasn't until 1993 that legislation was extended to protect all working women in a bid to comply with the European Commission Directive.
The Equality Act 2010 now prohibits pregnancy and maternity discrimination, including changes to pay or other terms. That means that qualifying women are entitled to:

paid time off for antenatal care and other appointments that are recommended by a doctor, nurse, or midwife
come back to the same job on the same terms if maternity leave is 26 weeks or less (known as Ordinary Maternity Leave or OML).
come back to the same job, or equivalent, if it's genuinely not possible to return to the same job, for those on maternity leave of more than 26 weeks (known as Additional Maternity Leave or AML).
ask for risk assessments during pregnancy.
ask for alternative work if any risks to the expectant mother's health, or baby's health, can't be avoided.
full pay on maternity suspension if health and safety risks can't be avoided with reasonable changes to working conditions.
protection from detriment, unfair treatment, or dismissal because of the pregnancy, maternity leave, and related matters. For example, discrimination on the grounds of breastfeeding.
work for up to ten 'keeping in touch' (KIT) days during maternity leave, without losing maternity pay.
continue to accrue all contractual benefits, like holiday entitlement, except remuneration.
Paternity
Since 1999 fathers, partners of the mother, and adoptive partners have been entitled to unpaid parental leave. But it wasn't until the Employment Act 2002 that the government introduced a statutory right to paid leave.
Like Statutory Maternity Leave, people who qualify for paternity leave are entitled to:
Come back to the same job.
Come back to the same terms and conditions of employment.
Not be subjected to disadvantages, unfair treatment, or dismissal.
Adoption
Statutory Adoption Leave was brought into line with Statutory Maternity Leave in April 2015 and applies to one adoptive parent. If in a couple, the other parent may be eligible for paternity leave, or Shared Parental Leave (additional rights for adoption leave are the same as those listed for maternity and paternity leave).
Shared Parental Leave
Shared Parental Leave (ShPL) was introduced in 2015 to combat the ongoing discrimination still felt and experienced in the workplace by women. When announcing plans for ShPL, Clegg said:
"Under the new rules, a mother will be able to trigger flexible leave at any point – if and when she feels ready. That means that whatever time is left to run on her original year can be taken by her partner instead. Or they can chop up the remaining time between them – taking it in turns. Or they can take time off together – whatever suits them. The only rule is that no more than 12 months can be taken in total; with no more than 9 months at guaranteed pay. And, of course, couples will need to be open with their employers, giving them proper notice."
But eligibility, notification, and transfer procedures are complicated, and uptake is still very low among those eligible for paternity leave and pay—just 3.6% between 2019 and 2020 against a predicted figure of 25%. There is wide agreement that the Shared Parental Leave scheme is failing, and an alternative solution is needed to tackle gendered economic inequality and persistent pregnancy and maternity discrimination. Which means that people managers should keep an eye on any new legislation.
Unpaid parental leave
Employees who meet the criteria have been entitled to take unpaid parental leave since 1999, as set out by the The Maternity and Parental Leave etc. Regulations 1999.
This type of leave was introduced to support employees in:
spending more time with their children
looking at new schools
settling children into new childcare arrangements
spending more time with family, such as visiting grandparents
In common with the other types of parental leave, employment rights are protected during unpaid parental leave.
What are the rules?
With so many types of parental leave, the rules can feel daunting for HR professionals and employees alike. What type of leave is available for who? How much is the statutory pay? How long is statutory leave? And what are the differences between all the types of parental leave and pay?
Fear not, we've put together the following comparison tables that contain all the relevant information.
*Ordinary Maternity Leave (OML) and Additional Maternity Leave (AML)
** Ordinary Adoption Leave (OAL) and Additional Adoption Leave (AAL)
Enhanced parental leave
Fortunately, many employers go beyond the statutory leave that we've covered so far.
Enhanced parental leave packages, which are offered at the discretion of the employer, don't just improve employee wellbeing, productivity, and loyalty but have a "positive impact on gender equality and pay equity at work", according to Jemima Olchawski, chief executive of the Fawcett Society.
And it seems that things are moving in the right direction to support families, adoption, and childbirth. Recent research by the leading jobsite Indeed found that job postings that mention enhanced parental leave had risen 1,316% since 2017. That's great news for the continued existence of the human race!
But then you learn that the total figure only makes up 1.4% of job postings—that's 3 times less than the number of postings that offer subsidised gym memberships—and realise that there is still a long way to go.
The role of HR
Whether or not your organisation offers statutory leave and pay, or an enhanced package, it's vital that people managers include up-to-date guidance for family related leave and pay, inclusion and diversity, equality, and work-life balance within organisational policies. And these need to be properly promoted and readily available to all. Likewise, line managers and anyone else responsible for administering HR policies should know how to implement them correctly.
Good HR software can keep you compliant with any changing legislation, monitor uptake in leave, regulate training and processes, and manage any associated absence effectively. So, you can ensure the needs of the business are met without compromising on employee experience and wellbeing.
Great HR software can give you everything you need to manage parental leave effectively and sensitively for all types of worker—not only your employees—so that all of your people feel supported and valued through the most important events of their life.