9 tips for hiring great remote workers
Hiring remote workers who are just as productive – or more so – than face-to-face workers, can be a challenge. Here are 9 great tips to keep in mind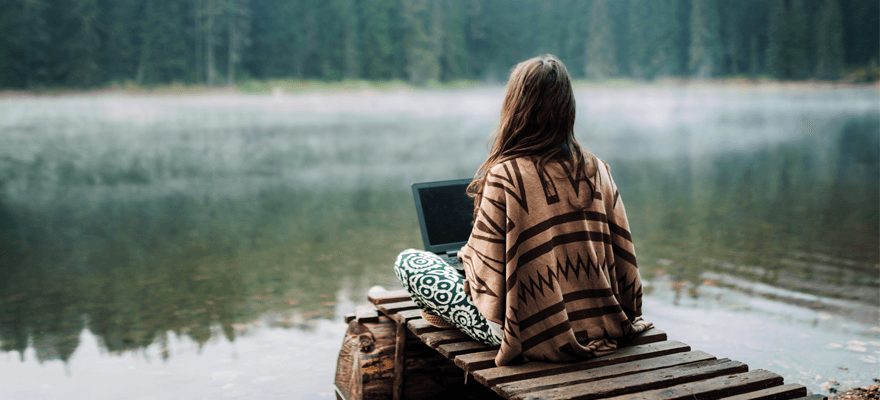 The continued success of remote working depends on it remaining as productive – but certainly not less productive – than face-to-face working, which some recent and disputed studies have alluded to. Hiring great remote workers primed to work effectively in this environment is crucial to the success of the remote work adventure, so and here's 9 tips on how to do just that.
1. Prioritise conscientiousness, extraversion and agreeableness in candidates
The big-five traits personality model suggests that our behaviour and outlook can be characterised by five factors: openness, conscientiousness, extraversion, agreeableness and neuroticism. Research has found that individuals with high scores in three of these traits are like to be better remote team participants.
Conscientiousness, (unsurprisingly), was key to remote worker effectiveness with incumbents showing greater commitment to work obligations, being motivated by personal achievements, and having great self-belief and self-reliance.
Extraverts are social and active and add vibrancy to dry virtual interactions, taking the lead in conversations, enquiring about how everyone is before getting down to business, spinning in puns and anecdotes and putting people at ease.
Agreeable types are sympathetic, trustful and straightforward, (and do not tend to have ulterior motives) and these qualities are critical to effective online communication.
Now, this doesn't mean you need to only keep to these rigid specifications: you don't need every online meeting to descend into comic anarchy akin to a channel 4 TV panel show episode of 9 out of 10 cats. You need focussed, attentive quiet introverts too; it's just about striking a balance between social vibrancy and economy of communication.
2. Look for good emotional stability to protect against burnout
Research has shown that remote workers who show good emotional stability including self-reliance and autonomy are especially good at managing negative emotions, which is crucial to avoiding work burnout in remote environments.
Remote workers who score lower on emotional stability and higher on conscientiousness (funnily enough), can be prone to perfectionism, which can lead to digital presenteeism, workaholism and burnout.
Again, it's about striking a balance. Conscientiousness is a massive asset and a driving force in any remote team, but too much of this trait left unchecked and/or without a good helping of emotional stability could be a recipe for disaster.
3. Target remote work sites to find a more established, proven and mission-ready breed of remote worker
OK, let's leave the psychological science behind for a while. Don't limit your candidate search to traditional job sites focussed on geographically driven job searches. Extend or even focus your search on jobs site specifically geared towards specialist remote jobs like flexjobs.com, where remote jobs are their reason for being, not an afterthought or bolt-on.
Here, you will find a concentration of more established and proven remote workers who are efficient, mission-ready and who can probably offer some useful reverse mentoring into this new mode of working.
4. Be more willing to engage on a freelance or project basis
A large proportion of the remote working community prefer to operate on a freelance and/or project basis on gig sites like Upwork and not on an employment contract.
This is because many of them started their remote working journey on gig economy sites like Upwork, (formerly elance and ODesk) before branching out to 2nd generation remote work sites like flexjobs. Freelance work is part of the typical remote workers' DNA and if you are only willing to engage remote workers as employees, you'll be closing yourself of to a significant part of the remote freelance labour pool. You may also be forcing round pegs into square holes which lead to more employee relations overhead and attrition. Of course, you should be sure that your HR software caters for this type of contingent worker – SenseHR, for example, allows you to track and manage the data for every single employment type, including freelance, seasonal, part time and zero hour contract workers.
5. Be willing to engage internationally
Remote working really opens up the "anytime anywhere" working paradigm. If you are willing to engage remote workers from outside your local area or country you will have access to a much deeper, global work-pool of talent.
This will increase your chance of finding the perfectly qualified person for your role. If you are concerned about language barriers, target territories that are native English speaking or known to have good English capabilities.
6. Target those who have worked remotely before
We are not suggesting that you only hire those who have pre-existing remote work experience because quite simply you may be presented with better qualified, first-time remote workers. But research from Smith School of Business at Queen's University, Ontario suggests that virtual teams with more inexperienced co-workers have more team conflict, lower satisfaction, less knowledge and poor performance. This didn't apply to more veteran remote teams who had worked together for some time. This suggests a strong remote performance premium that comes with more experienced remote workers. Therefore, try to ensure that you have a good level of prior remote working experience in your teams so they can mentor the inexperienced remote workers on best practice and create the most effective virtual team environments.
7. Develop benefits that appeal to remote workers
You can't rely on flexible working benefits to attract remote workers, as they have that in buckets and spades. On-site gyms, free chef-cooked lunches and mini-bars are of little value to remote employees, too. Consider options like access to co-working space, gym memberships, and discounts of home office equipment to encourage a vibrant and healthy remote working lifestyle.
8. Incentivise candidate referrals from remote workers
Remote workers tend to fraternise with other remote workers, either at co-working spaces or online communities, meaning that your existing remote workers are in a great position to refer remote candidates to you. This candidate referral activity can be incentivised using a remote worker employee referral scheme.
9. Hire top rated remote workers from gig economy sites like Upwork.
While they are by no means perfect, online gig sites have a sophisticated and pretty reliable freelancer rating/ranking system, (based on completed client work) making it possible for you to identify and select the high performing talent quickly, without having to go through the time-consuming and cumbersome employee referencing process.
Remote working has proved invaluable to business, both as a tool to maintain productivity and continuity when workers can't get into the office, and as a key component of the modern flexible working revolution. Hiring great remote workers into the business using modern best practices will ensure the success and sustainability of remote working into the future.