10 ways leading organisations are reducing staff sickness
Reducing sickness absence is not about forcing your people to show up to work no matter what they're going through. It's about putting the right wellness programmes and support into place. Here are 10 ways successful organisations are reducing staff sickness.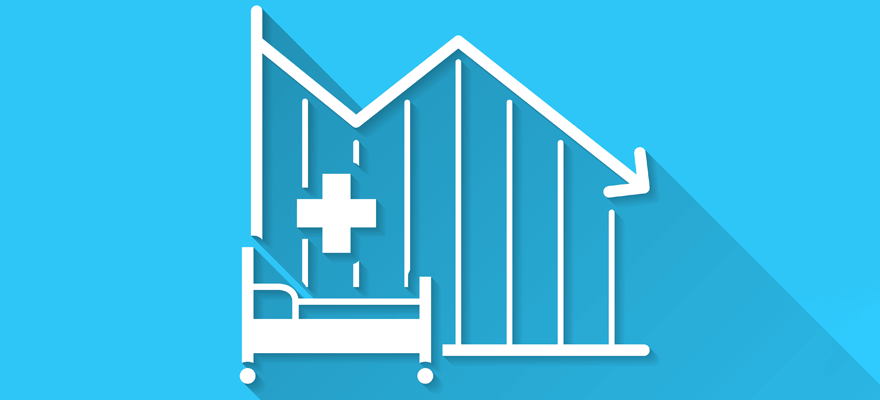 Research shows that well-designed corporate wellness programmes can reduce staff sickness. These innovative wellness schemes have become just as popular, (and in some environments more popular), than the traditional reactive measures to improve staff absence such as disciplinary procedures and return-to-work interviews.
1. Currys – personalised health reports for staff
Currys has invested in a popular workplace health platform to support and improve the well-being of its 15,000 employees. Based on inputted data and health results employees receive a personalised health report, providing a snapshot of their overall health and a tailored well-being action plan, which involves the platform recommending content such as: 'workouts, mindfulness sessions, expert-led masterclasses, nutrition plans, financial wellbeing, parenting, musculoskeletal health, cardiovascular health, cognitive functioning etc…'
2. Global investment bank – using big data to improve well-being
Most organisations have a lot of employee data available to them, including basic demographics to more detailed information including absence records, health, and fitness, or health insurance. While having to comply carefully with GDPR, companies are starting to analyse this data for insights that can help to reduce staff sickness and improve overall well-being. In this article on employee benefits.co.uk, this investment bank highlighted how after centralising health data across 16 locations they had a database of workforce health enabling them to identify which were the most popular and underutilised benefits. This allowed their HR teams to evaluate health and well-being strategies and focus on or modify them for maximum impact on well-being.
3. Flexible working
This benefit is usually offered to boost employee attraction and retention but research from Group Risk of 500 HR decision makers in 500 UK businesses showed that 35% of small businesses and 23% of large businesses are actively using flexible work strategies to help with absence reduction.
4. Menopause support at John Lewis
Nearly three in five women have taken time off work because of menopause symptoms, and 18 per cent were off for more than eight weeks. Wellbeing programmes are now looking to support women through this period, and employers from all sectors including NatWest, John Lewis, and Timpsons are leading the way with innovative policies.
John Lewis for example just this year has been awarded Menopause Friendly Employer Accreditation, having introduced a holistic well-being package including, guidance for managers, nutrition, health information and advice, access to free mental health support, and sympathetic flexible working and time-off policies. Natwest is offering Menopause support via the Poppy healthcare App.
5. Wearable fitness devices
At last count, over 2000 companies worldwide are offering wearable fitness trackers to staff as part of their corporate wellness programmes. Companies like Barclays and Target distribute Fitbits to staff and incentivise them to use the devices and share data, often in a semi-competitive, gamified format.
6. Absence management software
There is no doubt that absence management has gone somewhat new age with its emphasis on softer well-being interventions, but HR software also has a place in reducing sickness absence. The absence and Leave Management Apps market size is $729 million and is expected to grow to $888 million by 2026. These applications can help HR to improve staff sickness by highlighting patterns in absence enabling organisations to target interventions promptly.
7. Return to work Interviews
Research from GRiD showed that standardised return-to-work interviews are still a popular and effective way of reducing short-term absences. This involves the line manager interviewing the employee on the day they return to work to discuss employee health, the reason for the absence, and measures to prevent future absence.
8. Employee assistance programmes (EAP)
EAPs are often provided by companies like BUPA and are an employee benefit/hotline that employees can ring for support and practical advice on any issues that might impact their physical, mental, and financial well-being. These tend to be offered by big businesses in the UK but are much more popular in the US with nearly 4 out 5 companies offering this. The take up of EAPS soared in 2021 with an additional 347,000 employees using them than in 2020!
9. Stress counselling
Support and counselling services are one of the most popular types of benefits offered by employers, with around 7 in 10 offering associated perks. Marks and Spencer are one of the most notable employers offering free counselling and online Cognitive Behavioural Therapy.
10. Wellbeing platforms
The reality is that well-being has become a multi-million dollar global industry, and the well-being platform (Gympass being an example) established itself during the pandemic as arguably the most effective way to manage employee physical and mental health and reduce sickness absence.
Coop was one of the most notable recent converts giving its 62,000 employees access to one such wellbeing platform, mental health apps, nutrition support, personal training, live virtual classes, and 2,000 gyms, studios, and leisure centres across the UK.
Wellness interventions are increasingly focusing on alleviating stress as mental health issues are now the number one reason for employee non-attendance. This emphasis on mental well-being is understandable and promises to give a significant return on investment given the medical and economic psychodrama of recent times.