10 tips to support employees during a cost-of-living crisis 
There's a strong link between the cost-of-living crisis and reduced productivity. But what can you do about it? Here are 10 ways to support your employees.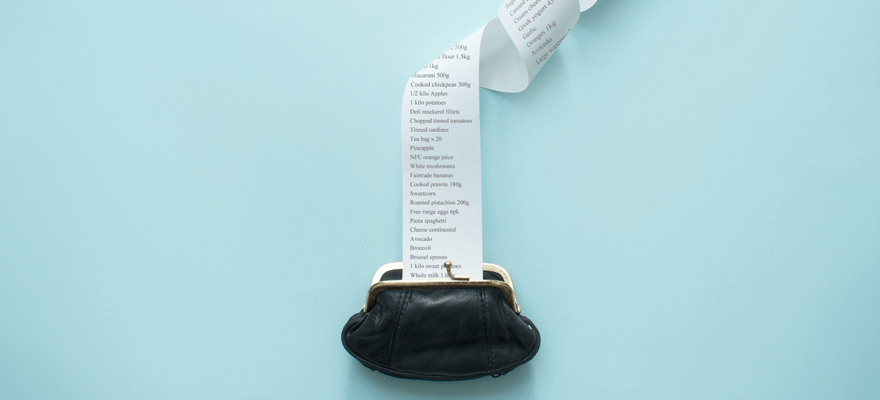 Unless you have been living on a different planet, you'll be aware of the cost-of-living crisis. Across Europe, most people have had to make cuts to their household spending and most expect to have to cut it further, according to YouGov polls. Recognising the link between financial well-being and staff engagement, employers are now doing their part to help employees with the cost-of-living crisis. Here are some tips on how HR professionals can support employees during these economically challenging times.
1. Create more opportunities for home working  
Research from confused.com suggests that employees were saving up to £300 per month during the lockdown because of savings on fuel, parking, and bus fares (notwithstanding the additional potential savings made from reduced car insurance premiums and wear and tear costs). Relaxing the rules around homeworking where possible will create more opportunities for staff to work remotely and save the cost of the commute.
2. Become an accredited living wage employer 
Lower-paid staff are likely to be disproportionately affected by the cost-of-living crisis and so any HR strategy which targets this group will be very welcome. Currently, over 11,000 UK employers, (including 50% of the FTSE), pay their staff the voluntary Real Living Wage, (£10.90 per hour and £11.95 in London). By becoming an accredited Real Living Wage employer, you may be able to support your lower-paid staff. Arguably, it should also improve your ability to recruit and retain staff which could offset the financial outlay for this intervention.
3. Be more open to flexible hours  
Flexible working is not just about homeworking. It can involve compressed hours, annualised hours/flexitime, shift swapping, or variable shift patterns – all items that could even be supported by your HR software. This means that office-based employees can potentially adapt their working patterns, to minimise childcare costs and commuting time, and potentially work a second job. All of which will help your staff with the cost-of-living crisis and help with absence reduction.
4. Allow employees to work a second job in a sustainable way 
While it is not illegal for an employee to work two jobs, many employment contracts prohibit employees from taking on additional work that may create a conflict of interest or which may impair their ability to do their main job. Second jobs are often informally frowned upon creating unease and secrecy around them which can be counterproductive.
Research shows that 5.2 million workers in the UK have been forced to take on second jobs due to the pressures of the cost-of-living crisis. Perhaps it's time for people managers to embrace second jobs. This could entail officially acknowledging it in employee handbooks and issuing guidelines to ensure second jobs are conducted in a sustainable manner. You may wish to encourage your people managers to allow employees to work flexibly, if it can help the worker better accommodate a second job. HR professionals could go as far as recommending suitable second jobs that work in synergy with their main employment. For example, a physically active evening job like deliveries or bar work might complement a desk-based and/or socially isolated day job.
5. Promote the government's tax-free childcare scheme. 
Parents of preschool children spend between a third and a half of their income on childcare. Even though the childcare voucher benefit scheme was closed in 2018 employers can still support in this area. They can do this by providing new parents with information on the government's replacement Tax-Free Childcare scheme, and/or developing a policy to pay into the scheme.
6. Provide debt advice  
Currently, research suggests that about a quarter of UK adults say debt is one of their biggest concerns. Many organisations now offer financial education seminars around debt management which are likely to be beneficial to a significant proportion of your workforce.
7. Offer workplace loan schemes 
At last count, just 1 in 10 respondents to an employeebenefits.co.uk survey offered workplace lending to help with debt consolidation and other financial worries employees may have. Employers such as Airbus, the University of Cambridge, and Bristol City council offer workplace loans in partnership with specialist benefits providers like Great Western Credit Union.
8. Introduce a salary sacrifice scheme 
Salary sacrifice schemes allow your employees to purchase specific items via company payroll which can reduce the tax burden (saving staff money) on essential purchases, like bikes (cycle-to-work-scheme), bus passes, gym passes, and health and dental care.
9. Offer a cost-of-living bonus or pay rise to lower-paid staff. 
This year has seen at least 31 major employers (including the likes of Lloyds Bank) giving cost-of-living bonuses or pay rises to the lowest paid staff generally. Nationwide limited the bonus to those earning under £35,000 which seemed to be the typical qualifying threshold, but some went as high as £50,000.
10. Increase your focus and support of mental health  
With research suggesting that the cost-of-living crisis-related financial worries are negatively impacting the productivity of nearly a third of the UK workforce, HR professionals are now offering mental health counselling services, often via employee assistance plans.
With such a strong link between the cost-of-living crisis and reduced productivity, employers need to actively support employees with targeted interventions such as those listed above in these difficult times.