10 gig economy sites reviewed from an employer's perspective
The modern workforce includes several consultants, contractors and freelancers. Here are 10 top gig economy websites to help you find top talent for your teams.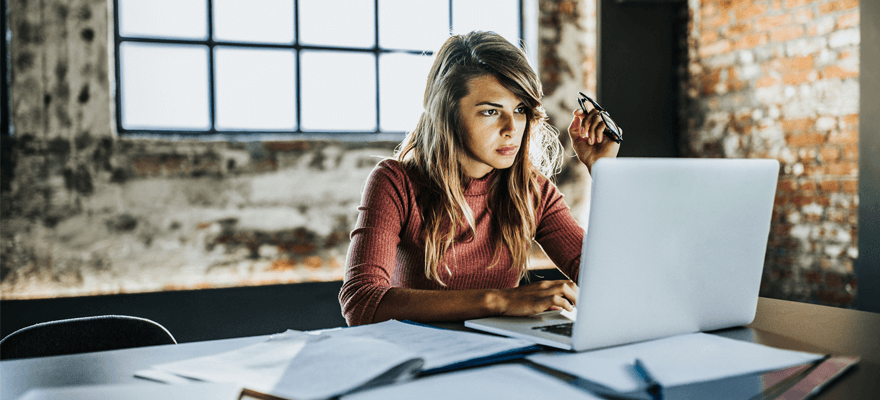 The gig economy is an ecosystem of online work platforms full of freelancers from all over the world who are available on demand to complete tasks and projects for businesses. This can help you bolster your contingent workforce – a growing theme within modern organisations.
Typical hiring times on gig sites can be as short as 24 hours. And as well as giving you fast access to talented local professionals, these gig platforms are also great for engaging foreign nationals overseas, e.g. for translation tasks or to support internal business expansion.
We reviewed 10 of the best gig economy sites below.
Generalists gig platforms for online freelancers
With annual revenues nearing $400 million it's the gig economy heavyweight. People managers can use this site to hire online freelancers for desk-based work, covering IT, Design, Sales and Marketing, Writing and Translation, Admin, HR, Finance, Legal, and Engineering. It has a massive and diverse database of high-quality talent, an excellent freelancer rating system and a slick engagement process meaning you can hire candidates in hours. People managers can also project manage using the payment milestone system and only pay when the work is completed. This site trades in US dollars and clients pay a fee of 5% of the purchase amount. They also offer a platform screening/vetting service that is aimed at corporate clients.
Fiverrs' revenues are sitting around the $300 million USD mark, making it a major player and competitor to Upwork. Like Upwork, they are a generalist gig economy platform specialising in online work, offering similar freelance engagement and workflow functionality. This site leans towards creative industries: design, digital marketing, publishing, video and animation, music, and audio. A big advantage over Upwork is that employers can engage freelancers in 23 currencies including GBP. They have reasonable fees of 5.5% of the purchase amount.
Its revenues of about $130 million USD put it in the second tier of competition behind Upwork and Fiverr. It has similar functionality to Upwork and Fiverr in terms of freelancer engagement and workflow management and milestone-secured payment. They charge a relatively low fee of 3% on fixed and hourly projects but the platform lacks the technical sophistication of Fiverr and Upwork.
With revenues of around $120 million, Toptal ranks alongside freelancer.com and positions itself as an elite gig work platform. They have thousands of applicants to their site each month, but only accept the top 3% of applicants. Freelancers must maintain high ratings to remain on the site. It's frequented by blue chips like Kraft Heinz, Bridgestone, Imperial College London, Hewlett Packard, and Motorola. Clients don't pay upfront fees as it's included in the freelancer's rate. Toptal works more like a recruiter, taking your brief and shortlisting for you.
If your people managers are looking to engage workers for immediate help with non-digital gigs/tasks then there are several players in the marketplace worth considering.
With estimated revenues of about $250 M USD TaskRabbit is one of the leading non-digital gig platforms in the world and the UK. This site will be a very useful platform for an office manager with business services like, office cleaning, end of tenancy cleaning, deliveries, electrical work, rubbish removal, running of errands, parties and events and personal assistants. There's a TaskRabbit worker rating system and they have a TaskRabbit Elite Programme for Taskers with over 98% client satisfaction. TaskRabbit fees are estimated to be about 22.5% of the cost of the task.
With revenues estimated around $180 million USD Airtasker is another big player in the non-digital gig economy. If your people managers oversee offices, facilities, or factories then Airtasker, like TaskRabbit, could be the right choice for you. Airtasker has a broader range or categories and seemed to have more providers in the creative space such as photographers, makeup artists, florists, events etc. Services fees range from 10 to 20%.
Bark is a stripped-down, low-tech version of Airtasker. There is no inbuilt workflow management or client payment system. You pay about around £6 to £60 to contact a provider who has responded to your job posting, and communicate directly thereafter (and pay directly on completion). It does have a simple provider rating system.
Here is a selection of sector-specific online gig sites that it could be worth making your people managers aware of.
Used by companies like Starbucks, Facebook, and Amazon, Dribbble.com is an online community of design and creative professionals available to hire for online gigs. Revenues are around $16 million USD confirming its status as a boutique specialist player. It has good UK coverage and performs more like a jobs board than a workflow management system. Fees are $299 US per month for a job board slot or designer search, or $499 per month for both.
Like Dribble, they operate a fee-based jobs board, but they have segmented the site off into a free gig economy section called studio-gigs where your people managers can directly engage design and creative professionals all over the world. It has a simple freelance platform to manage gig work. With estimated revenues of about $1.5 million USD it's a small but effective market protagonist.
Last, but not least with revenues of around $20 million USD this a small and select gig site where your technology people managers and HR professionals can find coders and tech staff. Fees stand at 20% of the purchase amount.
How to fit contingent workers into your HR system
Over the years, we've noticed that some HR software seems to discriminate between different worker types – allowing you to create profiles for full-time or part-time employees, but leaving other types of workers like gig workers, freelancers or consultants, out in the dark. That's why we built SenseHR to let you manage every type of worker, employment contract, reporting line and more. Because when you're working well with somebody, it shouldn't matter what their employment status looks like – they're still a member of your team. Explore our website to learn more about how we're helping HR professionals thrive within a more modern workplace.