The importance of customisation in HR software.
Whether you're applying company branding, creating new information screens, or editing user access rights… HR software is always better when it is customisable.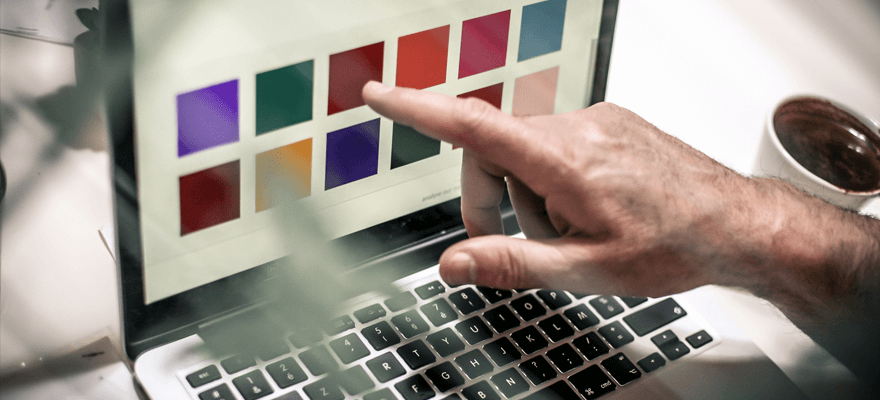 When choosing HR software, the accepted wisdom has been to select a one-size-fits-all solution with specifications that meet your requirements as best as they can at the time. However, this plug and play, one-size-fits-all approach to HR software selection doesn't always work. And you should actually be able to customise your HR system to suit your organisation.
For example, not all companies have the same data-storage needs – some companies will want to store information in their HR system about uniform distribution and company car fleets, while others may prefer to store information about employee feedback from customers, or people's birthdays.
Without the ability to customise the HR software from day one, many HR tasks can't be performed efficiently (or at all) meaning that HR will need to incorporate inefficient, out-of-system, HR workarounds. These can damage the ROI of the implementation and negatively impact user engagement and uptake.
Compounding the problem is the fact we live in a constantly evolving world which requires a constantly evolving corporate state, meaning that an organisation's HR workflows and HR software needs will change with time also.
This is why it is becoming increasingly important to choose HR software which can be customised to suit an organisation's unique HR workflow template, and the changing HR workflows over time.
This is known as customised HR software. It's a newish concept made possible and affordable by advances in technology which offer a much-needed alternative to the one-size-fits-all solution which doesn't always deliver.
Customised HR software is a tailored solution that is designed to fit the specific requirements of an organisation at one time, but its functional blueprint can be adapted if needs change in the future. If you want to see how SenseHR allows customisation of its software, visit this page. Otherwise, keep reading to learn the different ways you can customise your HR software (depending on your supplier).
Ways to customise your HR software
Customised software offers so many advantages over one-size-fits-all, and the first and easiest one to describe is around corporate branding.
Customise the look and feel.
Customised HR software gives you the ability to modify the overall look and feel of the HR software interface, so it seamlessly aligns with your brand. Typically, you can choose colours, fonts, and styles to match your corporate branding or to suit a future change to branding resulting from M&A activity or strategic shifts.
The best customised HR software tools go far beyond cosmetics, allowing you to customise the HR functionality and workflows to better match your existing HR processes.
Customise roles and user access permissions.
From the very beginning, customised HR software can be tailored to suit the specific hierarchy and permissions of your HR team and broader systems users, like staff, managers, and finance team members.
This means you can maintain confidentiality while allowing team members with differing levels of security/data clearance to access the system. Of course, as the organisation changes, permissions and access levels can be changed and mapped accordingly.
Which helps massively when it comes to GDPR compliance…
Research on securitymagazine.com of over 500 IT leaders and 5000 employees in the UK, US, and Benelux shows that 97% of IT leaders believe that insider breach risk is a significant concern. The research also revealed that 78% of respondents believe that employees have put data at risk accidentally in the last 12 months and 75% think it has been done intentionally too. Customisable role-based access and permissions in your HR software will minimise the risk of insider breach and boost GDPR compliance.
Customised workflows
A key benefit of customised HR software over a one-size-fits-all alternative is that you can map the software to your existing processes, rather than having to adapt your process and workflows to suit the system. Or worse, you could be forced to perform some legacy HR tasks outside the system in an awkward fashion because they can't fit into the system's rigid templates.
Tools like SenseHR come with custom information screens, plus customisable labels, headings, titles, dashboards, etc. Right down to how you refer to money – don't want to call it salary? Call it wonga! (If you really want…). This means you can mould the HR system around your existing HR processes in a seamless fashion. SenseHR also allows you to customise the colours, styles, branding, etc – you can make it yours, and make it work for your brand theme and style guide.
As well as being able to mould itself to your existing unique organisational template and workflows, customised HR software can be adapted to suit changing needs. M&A? No problem HR software can be changed to suit the new post-merger environment. Strategic change in business direction and branding? No problem; customised HR software will accommodate your present and constantly evolving organisational workflows.
In this unpredictable world of pandemics, paradigm shifts, pivots, drastic reorganisations, customised HR software is the prudent and strategically sound course of action for HR professionals.