Onboarding: Expectations VS reality 
At some point, most of us have bounced into a new job like Tigger, only to shuffle out at the end of the first week feeling more like Eeyore. But why?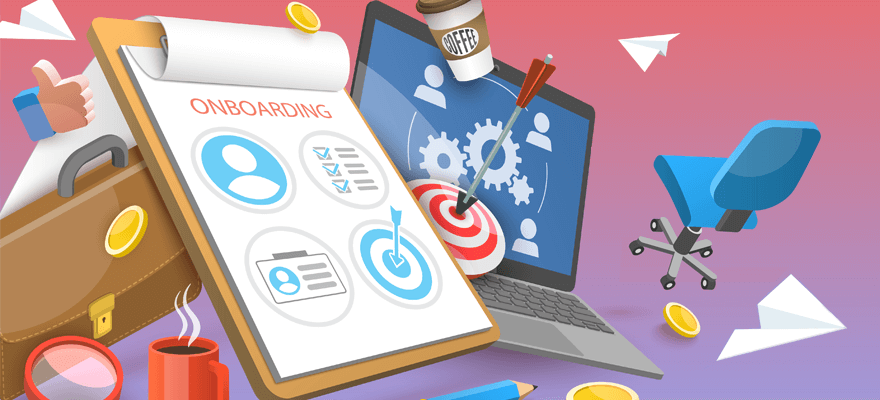 We all have our expectations dashed from time to time.
Who here has ever ordered a burger based on the menu photo? A certain fast-food restaurant has a lot to answer for when it comes to setting the standards for accurate burger photography.
Or who has tried a DIY birthday cake creation? It should be a bookable offence for YouTubers to make magnificent cakes look so easy.
Or bought a T-shirt online because it looked good on a Brazilian swimwear model? I mean, we're just asking for disappointment with this one.
Or spent a hours of childhood imaging the wonders of being a grown-up? Sorry to break it you, kids, but we do the same, except the other way around.
And at some point, most of us have bounced into a new job like Tigger—"Glad to meet ya! Name's Tigger. T-I-double guh-er!"—only to shuffle out at the end of the first week feeling more like Eeyore… "Don't pay any attention to me… Nobody ever does."
But while it's completely unreasonable to expect to win The Great British Bake Off after a 20-minute YouTube tutorial—or it should be—shouldn't it be perfectly reasonable to expect a good onboarding experience in the 2020s?
And in an age when we're sending tourists to space, when our phones recognise us, when AI is becoming the norm, when our cars are driving themselves, and when we're seeing the dawn of the metaverse, why are so many small businesses sticking with a manual approach to the crucially important onboarding process?
The unreasonable reality of onboarding
Lots of employers still see onboarding as an administrative task, which needs to be ticked off a time-sensitive to-do list before a new hire can get to work.
Let's look at Bob's onboarding experience. He's been through a gruelling recruitment process and proved to be the best of a great bunch. His would-be manager from the hiring organisation gives him a call to say "Congratulations Bob! We think you're great and we want to offer you the position!" They negotiate a few outstanding salary details and terms of employment, and Bob takes the job. The hiring manager asks Bob to look out for a formal letter in the post before they wrap up the call. Around a week later Bob gets the letter. It lists his full name and new job title—Bob Bright, Data Scientist… sounds exciting—as well as employment dates, the length of the probation period, the conditions of employment, and the actions and obligations that Bob must satisfy before starting. He reads it, signs it, returns the letter. He waits another week. He gets another letter—or maybe an email—saying, "See you at 9 AM on the 3rd of January 2023. Please report to reception". Bob duly reports to reception 15 minutes early—it would have been 20 minutes, but he couldn't find his parking spot. He waits until 9:15 AM, when he's rewarded for his patience with a stack of paperwork that takes him most of the morning to read and sign—he rushes it because he doesn't want to make a bad impression on his first day. His afternoon consists of an office tour, and a meeting with his new manager. Day 2 is all about getting him set-up on the systems that he'll be using and establishing his goals, so he can hit the ground running. Any questions? Good. Off you go, Bob. And good luck… you're going to need it.
Of course, most onboarding approaches last more than a couple of days. Even so, there are lots of problems with Bob's experience.
It leaves his success to chance, which isn't great for Bob or the hiring organisation. There are at least two-week's worth of missed preboarding opportunities in there. There are missed opportunities for automation, engagement, improved employee experience, training, feedback, and so much more. But the biggest problem is that it's not really onboarding. At best it could be called orientation or induction, which is only the first stage of onboarding.
So, how can people management professionals and HR departments build a better onboarding experience? How can they bridge the gap between expectation and reality, for both their organisation and the new hire?
A reasonable expectation of something better
Firstly, onboarding is so much more than orientation.
It's an ongoing process that lays the foundation for success or failure. And it's the blueprint for the employer-employee relationship. Onboarding shouldn't be a short, one-time event, or a linear, step-by-step process. It can begin that way with automated orientation or preboarding. But the larger process needs to be an iterative, flexible system that allows new hires to play to their strengths and learn in the best way for them.
And if the initial underlying systems for orientation can be engrained into company culture, a great onboarding experience can seamlessly transition into a great employee learning and development system for the whole organisation. In that way, onboarding becomes as natural as any other organisational system, rather than feeling like a one-off episode that interrupts overall progress.
And a more holistic approach pays dividends too. Research from Glassdoor links good onboarding to a 70% increase in productivity and an 82% improvement in retention. While according to new research from Eagle Hill Consulting, poor onboarding leaves employees with unanswered questions. Respondents said their onboarding experiences often left them wondering who they most need to build relationships with (71%), what the company's core values were (53%), how to use the available tools and technology to do their job (54%) and where to find information about their benefits (46%).
The best way to guarantee a good onboarding experience and avoid a mismatch between expectations and reality for both organisation and employee, is to establish a standardised onboarding system.
Here's our hitlist for an onboarding experience that exceeds everyone's expectations.
Automation 
Imagine if Bob's journey had begun with access to an automated and self-guided preboarding or pre-starter site, where he could read, and e-sign offer letters, contracts, and any other paperwork from his laptop or mobile phone. Maybe he could run through personalised flows, or access and read documents, policies, or office manuals in preparation for his first day and his role. Maybe that could include optional drip-feed training to show basic organisational procedures. Or gamification features to introduce some of the more common tasks. Maybe arrival packs could give Bob everything he needs for a smooth, stress-free first morning—like directions to his parking spot and the reception. Perhaps, he could be given a who's who of the stakeholders and colleagues he may need to work with.

There are endless imaginative ways in which automated preboarding can support a more valuable first day for both the recruit and the hiring organisation. Instead of signing papers, a recruit can meet people and begin their journey towards organisational socialisation. Instead of getting lost in the car park and waiting to be given instructions, they can feel empowered to ask the right questions and take ownership of their onboarding experience. And instead of existing employees feeling like they're wasting productive time, they can use the information from preboarding to personalise and speed up administrative tasks.

And automating preboarding doesn't just help with consistency, it means HR software systems can start to build a valuable data profile of every new starter and encourage feedback, all of which can support a better onboarding process, shorten the time to productivity, and help create a gentler learning curve for recruits too.
A too often untapped goldmine of opportunity, preboarding can establish feelings of goodwill and loyalty that last throughout an employee's time with your organisation. As well as making the best use of the weeks, or even months, between a candidate accepting an offer and their start date.
More than hello
Enthusiastic team welcomes, initial leadership one-to-ones, and early team building exercises are all good practices, but these should be built into ongoing company culture and practices. For example, rather than appointing someone the task of showing a recruit around during their first week, onboarding buddies or mentors should be appointed for the first year or more. And team members should be encouraged or even scheduled to check-in on new hires regularly for the first few months.
To personalise the experience, managers or leaders can mark milestones like the first week or month and the first substantial contribution with a thank you message.
Proper provisioning
A disproportionate amount of onboarding time and effort goes into teaching recruits about the company culture. And this is often at the cost of familiarising them with the tools they need. But if the organisation's HRIS (Human Resources Information System) makes the most of preboarding opportunities, some tools and systems can be set up very efficiently or even ahead of time. But in any event, proper time should be allowed for new hires to get to know the organisational systems and be trained where necessary. And it should be made clear to them that timelines for goals and tasks will make allowances for this.
Continuous feedback
Employers should encourage continuous 2-way communication and feedback, through multiple channels, including confidential options. But in the case of onboarding, HR departments should send out standardised surveys at 30, 60, and 90 days after the hiring date and then biannually or annually to help understand how the current onboarding systems support long-term success and development. Because that's the goal of a good onboarding experience—it's not all about short term benefits.
Training
As with preboarding, automated HR software can support initial and continuous training. It can help identify opportunities for drip-feed training or just-in-time training, so recruits aren't overwhelmed. And self-service portals mean that new hires can take control of their own learning journeys too.
But when it comes to training and guidance there are clear gaps between the levels that organisations think they're supplying and the levels that employees feel they're receiving.
64% of employees identified lack of role clarity as one of the biggest issues after onboarding, compared to only 29% of HR managers. And there's nothing unclear about that gap—employees need more guidance in preparing them for their role. The same study showed that while most HR professionals thought that onboarding should last a month or more, most employees reported that their onboarding lasted a month of less.
And remember to make training flexible. For example, some companies provide wizards or workflows to introduce an employee to administrative tasks, procedures, or policies. If your organisation does this, make sure than people can repeat them and easily skip through to the relevant sections during reruns. Or if you do video orientations for remote employees make sure that they're recorded and then split into chapter sections, so that the employee can rewatch and skip to the relevant parts to refresh their knowledge.
Set clear goals and measures for success
Onboarding goals should come in two categories: short-term goals and long-term goals. Initial short-term goals should be devised to encourage team relationships, help learn tools and systems, clarify roles, and to inform the organisation about the recruit's way of working. The goals should be relatively easy to complete and help to build confidence. While long-term goals should give the recruit an insight into the organisation's expectations of them and their role within the wider team. Because, in the inimitable words of Winnie-the-Pooh, "Before beginning a hunt, it is wise to ask someone what you are looking for before you begin looking for it."