How to use HR software: A guide to efficient HR management
Human resource management has undergone a transformative shift, with the emergence of HR software revolutionising how organisations manage their workforce.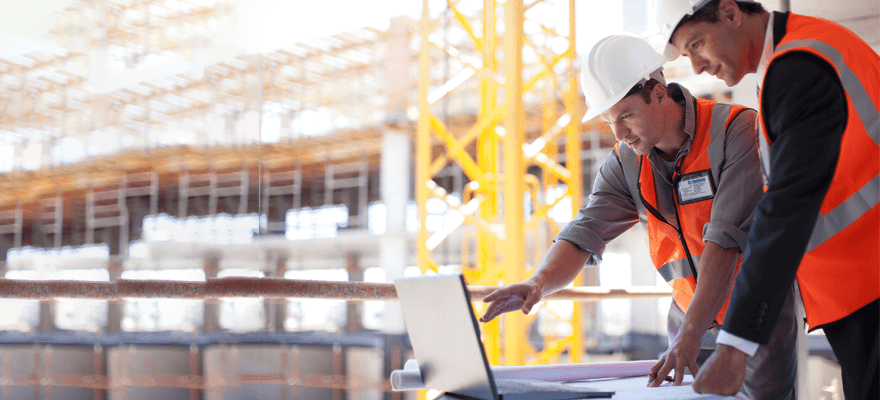 In the digital age, Human resource management has undergone a transformative shift, with the emergence of HR software revolutionising how organisations manage their workforce. HR software, also known as Human resource management system (HRMS) or Human capital management (HCM) software, is a powerful tool that streamlines HR processes, enhances employee engagement, and enables data-driven decision-making. However, effectively utilising HR software requires a proper understanding of its features. This article will help you understand what each feature does and how to use it.
Familiarising yourself with HR software
Upon the successful implementation of an HR software solution, the first step is to get used to the software's interface. Most modern HR software comes with an intuitive user interface that is easy to navigate. Here are the key components of the interface and what they are used for:
1. Dashboard: The dashboard serves as the main hub of the HR software, displaying essential information, tasks, and notifications at a glance. Use this to quickly see useful facts and figures that can highlight any issues or tasks that need your immediate attention.
2. Navigation Menu: The navigation menu typically offers access to various modules and features within the HR software, such as employee data, recruitment, payroll, performance, and reports. You use this to get around the software and access the data you need.
3. Employee Profile: The employee profile section contains information about individual employees, including personal details, employment history, and performance records. This is where employees can manage their details, to make sure their pay reaches the correct account, or that any communications are sent to the right address.
4. Self-Service Portal: Employees can access the self-service portal to update their personal information, view payslips, request time off, and access company policies. This can be used to reduce the need for HR admin and improve time & attendance.
5. Analytics and Reporting: The analytics section provides valuable insights and generates reports based on HR data, enabling data-driven decision-making.
Managing recruitment and onboarding
An important feature of HR software is the ability manage the recruitment and onboarding process efficiently. Here's how to use HR software for these tasks:
a. Posting job openings: HR software allows HR professionals to create and post job openings on various job boards online, as well as company websites. This helps to improve candidate sourcing and applicant tracking.
b. Applicant tracking: Use an ATS to track and manage all incoming job applications, providing a centralised platform to review CVs, schedule interviews, and communicate with candidates.
c. Onboarding: When moving candidates from job offer through to employed status, HR software can streamline the onboarding process, guiding new hires through necessary paperwork, company policies, and training materials.
Employee data management
Centralizing employee data is essential for efficient HR management. HR software simplifies this process through:
a. Employee data entry: HR admins can easily enter and update employee information, such as their contact details, emergency contacts, and skills/qualifications.
b. Document management: HR software enables the storage of documents, such as contracts, and performance reviews, making them easily accessible for reference, or audits.
c. Performance evaluation: Use this part of HR software to set and track performance goals and monitor employee progress through the performance evaluation cycle.
d. Training and development: HR software allows HR professionals to schedule and track employee training and development programs. Use this to ensure employees are fully trained up to the necessary standards. You can use this functionality for audits when checking staff have received the necessary certifications, such as health and safety, as well as to enroll employees into training programs.
Managing payroll and benefits
HR software streamlines payroll processing and benefits administration, minimizing manual efforts and ensuring accuracy:
a. Payroll processing: Automate payroll calculations, including salaries, taxes, and deductions, based on predefined rules. Use this to speed up payroll processing and reduce errors.
b. Benefits administration: HR software simplifies managing employee benefits, such as health insurance, retirement plans, and paid time off. This part of HR software can be used to keep track of which employees have which benefits and ensure you are complying with tax regulations (benefits-in-kind, etc).
c. Payroll compliance: HR software helps ensure compliance with tax regulations and employment laws, reducing the risk of errors and penalties. Use this for day-to-day payroll and for audits.
Performance management
HR software offers tools for effective performance management, enhancing employee growth and productivity:
a. Goal Setting: HR professionals can set performances objectives for employees which align with their job role and the businesses objectives.
b. Performance Feedback: Software can facilitate continuous feedback and performance discussions between managers and employees. Use this to monitor and track performance improvements.
c. Performance Review Cycles: HR software automates performance review cycles, ensuring timely evaluations and documentation. Regular reminders ensure line-managers don't let performance reviews slip their mind.
Employee self-service
HR software empowers employees to manage their own information through self-service portals:
a. Updating Personal Information: Employees can easily update their contact information, address, and emergency contacts. This helps to ensure information is accurate, up-to-date and relevant.
b. Leave Requests: Employees can submit leave requests electronically, with the software automatically tracking accrued leave and balances. This helps to remove the need for paper-based admin. Approval processes can help ensure the right managers get the opportunity to review a request before it is approved or declined by the HR team.
c. Access to Payslips: Employees can view and download their payslips directly from the HR software. Use this to provide employees with easy to access payslips.
Analytics and reporting
HR software offers robust data analytics and reporting capabilities to make informed decisions:
a. Generating Reports: HR professionals can generate various reports on employee data, such as headcount, turnover rates, and training progress. Use the report generator to demonstrate the impact of HR initiatives.
b. Identifying Trends: HR software helps identify trends in workforce data, enabling proactive measures to address challenges and capitalize on opportunities. Use your knowledge of workforce trends to address issues, capitalise on quick-wins and drive change.
c. Data Visualization: The software often presents data in visually appealing charts and graphs for easy interpretation and presentation. Use this functionality to make data easy to understand for reporting purposes.
Compliance and security
HR software plays a vital role in ensuring compliance with data protection and employment laws.
a. Data Security: HR software employs ecurity measures to protect sensitive employee information from unauthorized access and data breaches. This is an improvement on most paper based systems which can be difficult to control and audit.
b. GDPR Compliance: For organizations operating in the European Union, HR software helps with compliance with the General Data Protection Regulation (GDPR).
c. Employment Law Compliance: HR software assists in adhering to employment laws, such as minimum wage, working hours, and leave entitlements. Functionality can help you to audit if requirements are being met so you aren't at risk of legal action.
Training and support
To maximize the benefits of HR software, adequate training and ongoing support are essential:
a. User Training: HR professionals and employees should receive comprehensive training on using the HR software effectively. Sometimes training is free, however some providers may charge.
b. Support Services: Reputable HR software vendors offer customer support services to address issues and inquiries promptly. Support varies between providers, and is sometimes charged for.
c. Software Updates: Regular updates and enhancements are provided by the software vendor to keep the system current and optimized. Cloud based systems are often updated more frequently than on-premise systems.
Conclusion
HR software has revolutionized the way organisations manage their human resources, streamlining processes, improving employee engagement, and enabling data-driven decision-making. By following this guide, HR professionals can effectively utilise HR software to enhance recruitment, employee data management, payroll, performance evaluations, and compliance. HR software empowers organizations to optimise HR management, foster employee growth, and achieve success. As technology continues to evolve, HR software will undoubtedly continue to enhance its capabilities, shaping the future of HR management for organisations worldwide.