How HR software can enable flexible working in inflexible industries
There has been slower adoption of flexible working in more traditional industries, such as those that employ frontline workers with face-to-face job roles.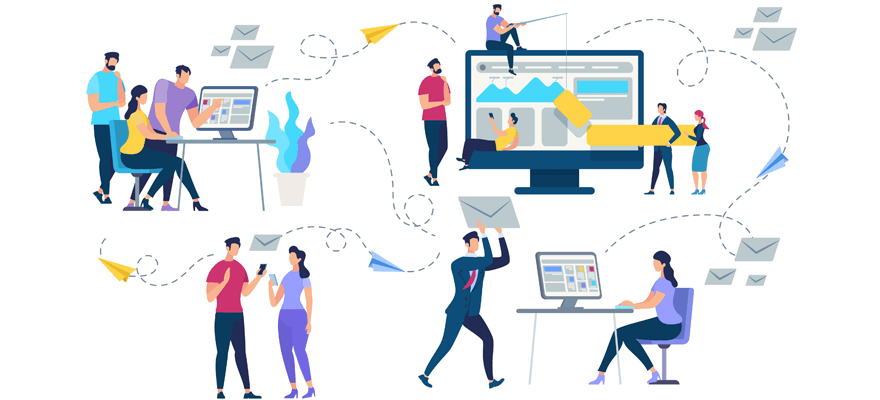 The digital jobs industry has for a long time delighted in the benefits and joys of flexible working. Understandably, there has been a slower adoption of flexible working in more traditional industries which feature face-to-face contact, physical labour, or hands-on manipulation of tools and machinery. Sectors such as healthcare, high street retail, hospitality, logistics (particularly haulage), construction, and manufacturing have lagged to an extent, and this is causing recruitment and retention problems as workers are drawn to other sectors with attractive flexible working propositions.
It doesn't have to be this way as new and inventive HR software applications now exist which have the power to enable flexible working in historically inflexible industries.
Out-of-the-box thinking is often the catalyst
However, many traditional industries are in a rut, and even though the demand for flexible working is clear (and game-changing HR software is available), out-of-the-box thinking is required to kick-start the change process. It's the HR software that transforms these flexible working ambitions into reality.
For example, in 2021, Sealed Air, a global packaging manufacturer with 16,500 staff started transitioning to flexible working in response to worker sentiment. Through a creative thought process, HR professionals and people managers managed to categorise their workforce into location-dependent, (need to be onsite with exceptions for flexible work), remote (full-time off-site), and hybrid. In-house roles that were previously not thought to be commutable to flexible working were converted to flexible roles following discussions between plant engineers and managers at Sealed Air. All this change was eventually made possible with the deployment of cloud-based HR, project management, and people management software.
We have seen some successful flexible working pilots in the construction sector with the likes of BAM Nuttall and Skanska UK. This was again inspired by out-of-the-box thinking and made feasible with HR software. This initiative started with changing hearts and minds and used a range of HRIS, (including timewise who authored the case study) to: improve worker's input into their working patterns, improve manager capability to implement flexible working, and increase homeworking for site roles that were not done fully manually.
And more recently, solutions such as Sense have entered the fray – with a wearable hardware offering that lets hands-on frontline workers connect with the rest of the workforce, as well as with traditional office systems including Microsoft Teams and core HR software.
The transition to flexible working in inflexible industries will always need to be underpinned by a range of HR software, and we've highlighted some of the key tools below.
Employee Self Service (ESS and MSS) with mobile app
Employee self-service (ESS) and manager self-service (MSS) are core functions of cloud-based HRIS. They enable employees and managers to take HR paperless and do virtual HR admin via an online portal or mobile phone app, be that holiday requests, recording absences, or electronic submission of expenses or appraisal forms. By taking the HR and people management process online, ESS and MSS actively enables flexible working among deskless workers.
Advanced clock-in technology
The manufacturing sector has traditionally verified worker attendance using a punch-in and punch-out process where managers have needed to be on-site to monitor worker attendance and productivity. Modern clock-in-clock-out software has automated this process with 'big brother' functionality such as facial recognition and fingerprint check-in, and IP address and GPS locks which allow managers to verify workers' attendance and working location remotely.
Remote work team management
These days, even deskless worker activity can be remotely monitored by managers. This is made feasible by one-click time tracking technology, allowing deskless workers who can't easily access timesheets to record time spent on different tasks using a convenient mobile timer app. These systems typically produce reports that break down all the time tracked by project, client, and employee. Again, this kind of technology frees people managers from the management by walking around protocol enabling them to manage teams remotely using performance metrics.
Remote Task Management Software
This software can enable industrial project managers from industries as diverse as manufacturing and construction to manage projects remotely. Project managers can assign onsite workers tasks, deadlines, and budgets remotely and keep a real-time view of progress via regular progress updates from assignees. This kind of remote task management software grants remote managers visibility into onsite operations and progress against goals and budgets without having to be there in person all the time. It is this kind of remote task management technology which was likely crucial to Sealed Air's journey to a flexible working operation.
Rota software – with shift-swapping functionality
The most transformational piece of software that has been allowing restaurants and care homes to seamlessly introduce flexible working is cloud-based rota software.
Workers in these sectors traditionally work quite rigid working hours based on printed, set-in-stone weekly/monthly schedules that were prohibitively awkward to change.
Best-of-breed rota software can pretty much auto-generate more malleable online schedules. Shift-swapping functionality is the killer feature that allows workers to swap shifts with each other, (assuming they have similar skills), without going through the manager to enable a degree of self-determined flexible working.
This shift-swapping mobile can potentially bring flexibility to any inflexible industry where you have a pool of similarly skilled workers doing the same job, such as retail, HGV, and manufacturing, and perhaps even construction.
Get in touch to find out how SenseHR can help you manage flexible working, even in inflexible industries. Our seamless integration into the aforementioned wearable Sense solution gives your frontline workers the ideal interface into your SenseHR system, which then handles many of the above capabilities exceptionally well. But whichever way you look at it, it is apparent that HR software in its many forms has a huge role to play in enabling flexible working in inflexible industries, by enabling onsite workers to, in many circumstances, function equally as effectively in a virtual capacity.