5 Steps to reduce absence and improve attendance 
SenseHR explores the causes of absenteeism and breaks down what you can do to foster a positive work culture and improve your teams' attendance.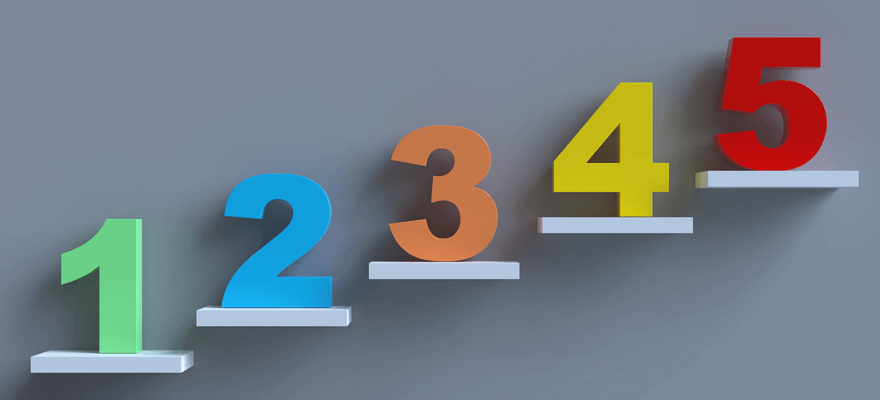 Why do we care?
Absences affect everybody, from top to bottom. Also, from a purely mercenary perspective, it's too expensive not to care.
70% of small to medium-sized business owners say that absenteeism is affecting their profitability
About 3% of the average business payroll is being eaten up by absences
Absenteeism is costing the private sector an average of £568 per employee each year
Why's it so expensive?
Some of the direct expenses include sick pay and paid cover to make up for the shortfall.
Then there're the administrative costs of managing absenteeism and the knock-on effects.
When people are missing in action, replacements have to be sourced, enlisted, and brought up to speed to plug the gaps.
If replacements are internal, then workload for these people increases, stressing them out and heightening emotion, which feeds conflict, burnout, and low morale.
Disaffected, disengaged people produce a poorer quality of service or product. And as time goes on, commitment to their roles, co-workers, and the company suffers.
Motivation to go to work is lost. Staff turnover increases.
This all feeds into the same toxic cycle ad infinitum.
Is all of this negativity making you tense? Well, you can relax now.
This is where we shine.
Lack of absence management is a massive contributor to these research findings, with businesses estimating average savings of 15% simply as a result of monitoring, measuring, and managing absence alone.
Around 1 in 3 HR leaders say that they're frustrated by the limitations of the software they're using, confessing that they don't even know what their current unplanned absence levels are.
We can fix that.
Step 1: Have an absence policy
Your people should know what's expected of them.
The procedures that surround absences
What the consequences will be for excessive absenteeism.
Be consistent about the application of this policy and make sure everybody is familiar with it, having read and signed off on it.
SenseHR software discipline & grievance module can take care of addressing persistent absences effectively, fairly, consistently, and in line with relevant employment legislation.
Often though, addressing absences is a good opportunity to check in with your people and find out what's up and if there's any way you can support them.
Whatever the problem, support helps people feel happier in returning to work and helps prevent repetitions.
Step 2: Health is wealth
This is a biggy. Physical and mental ill health are the most reported reasons for missing work. Stress and mental ill-health take the top spot for causing long-term absence from work in the UK, with depression being the leading cause according to the National Institute of Mental Health.
According to the 2019 CIPD health and well-being at work report, the top causes of stress in the workplace are workloads, management style, and workplace relationships. All are very much fixable issues.
Depression can be more complex. 'Be positive' says mental health charity Mind.
Focus on what people can do, not what they can't. They often know best when it comes to identifying the support or changes that they need and how to manage their triggers for poor mental health, so work together with them.
80% of British employees work when sick
This has been coined 'Presenteeism' and is costing the UK economy £15.1 billion a year – double the cost of absenteeism.
Only 1 in 3 private sector organisations are taking action to combat presenteeism
We see dramatic spikes of absence for minor illnesses during cold and flu season. To this end, you can:
Encourage flu vaccinations
Encourage staying home when ill
Raise awareness of symptoms
Keep the workplace clean, tidy, and well ventilated
Keep tissues and water available
Encourage good personal and hand hygiene.
Many of us suffer from chronic and long-term illnesses such as musculoskeletal issues. Often these are created in the workplace.
People should be protected from this risk. They must know how to report any problems and be consulted to find out what the issue is and how to improve things. Take note; they're more likely to follow procedures they've helped create.
An occupational health provider can help identify any potential future issues and give advice on people's fitness for work and any restrictions or adaptations to their work and environment.
Step 3: Help your people to be there for their dependents
Caregiving responsibilities, usually for children and ageing parents, and more often affecting women, are a big factor in workplace absenteeism.
People are often forced to miss work to stay at home to care for a sick child or parent, or when their care arrangements fall through.
Almost one in four female workers have caring responsibilities and around one in eight male workers.
Data from the Office of National Statistics shows that over three-quarters of Mums with dependent kids are currently in work.
More often than not, people can't afford to stay at home and care for loved ones, even if they want to, so juggling responsibilities becomes an unavoidable part of their lifestyle.
"The good news is that businesses are reporting flexible working as part of the solution," says Absence Management expert Adrian Lewis.
Step in SenseHR software, supporting accurate time and attendance data collection, even across complex workforce structures with different employment types and shift patterns.
SenseHR allows you to manage absence to improve the visibility of flexible workers and help navigate things like flexible term-time hours for parents.
Even when your people are remote or deskless, our progressive web app helps enable you to strike a good work-life balance.
Our HR Software can be used on all mobile devices, with the option to use push notifications to aid multi-tasking and help you manage on the go.
Each person has their own personal dashboard to help them serve their fundamental needs, such as requesting time off, finding extra shifts, or looking for payslips and other documentation.
Step 4: You need the right tools
3 in 5 organisations delegate responsibility for managing sickness absence to line managers. However, less than half of these organisations provide training for them.
Absences need to be recorded and filed, mainly to ensure compliance; accurate records are vital if you ever need concrete evidence for an employee's absences if they become concerning.
Using Bradford Factor scores, we can automate the calculation of how individual leave patterns might be impacting your business.  
Recording absences gives insight into absence patterns, helps inform scheduling, absence policy, and wellbeing strategies, and ensures an accurate payroll.
This in turn, mitigates risks to wellbeing, productivity, and performance.
SenseHR's absence management module integrates people data across the workforce for at-a-glance views of staff absence data.
You can manage, book, track and record all leave, with the ability to fully customise all absence types and reasons—holidays, sickness, maternity, Frank's birthday BBQ…
We've got it all covered.
A lack of visibility around staff sick leave fosters a poor absence culture. For example, you could miss red flags that your people are having issues and need support. This reduces staff wellbeing. More absences are likely to follow.
Our cloud technology allows you to see who's in, who's away, who's working too hard, who's sick, and who's on holiday and integrate it all into your existing calendars.
It all sounds complicated but trust us, we make it as intuitive as having your cake and eating it.
Step 5: Foster wellbeing and help prevent burnout
Burnout
People facing burnout are 2.6 times as likely to be seeking a new role
Nearly 50% of employees have reported feeling burned out at some point at work and are 63% more likely to take sick days
According to 75% of senior HR leaders, flexible working hours are one of the most effective ways to help avoid employee burnout
43% of employees suggest that employers should encourage time off and offer mental health days to help combat burnout
Employees are 32% less likely to experience burnout when leadership assists them in managing their workload
Workers are 40% less likely to burn out if they have a strong ally at work.
35% of organisations report employees using annual leave when unwell
A good work-life balance, often achieved with the aid of flexible scheduling, is important for health and wellbeing.
Everybody is different and this needs to be taken into account. Some are early birds, some are night owls, some relish being able to get home in time for the school run and spend time with their kids before bedtime…and others don't.
Having clear policies helps to set the tone for clear communication. Give reasons for adjustments effectively and you can help everyone work to their best abilities.
People managers need to ensure that proper lunch breaks are being taken and unnecessary overtime avoided (with managers setting a good example). This all contributes to ensuring that people don't become overwhelmed.
Encourage your people to take all their annual leave.
People often take work home and/or on holiday that they can't manage to get finished in paid working hours. They also use entitled days of scheduled leave as sick days when they're too ill to work in a phenomenon known as 'leavism'.
This is all going to significantly contribute to burnout.
A safe space
Conflict, bullying, and bad relationships between people can all contribute to increased absences. Don't let this play out without intervention. Actively manage and mediate where appropriate.
Job insecurity
People who feel anxious about job security take more sick days than those who feel their employment is stable. Be honest and provide support if these fears are justified but otherwise, make sure they know that they are safe.
Acknowledge good work and reward it. People need to feel appreciated and valued to remain engaged.
The SenseHR app features the ability to give virtual 'high-fives' to share your appreciation of each other and our 121's and appraisal facilities allow people to receive frequent and effective feedback for jobs well done.
That's teamwork
Our news and announcements, and Slack/Teams integration contribute to a culture of teamwork and a sense of belonging that helps people to feel more engaged and motivated.
Because when you create a happy place, where people have fair and achievable workloads — they feel heard, safe, and appreciated, amongst their friends – they want to be there.