From "Big hat, no cattle" to "all the cattle and too many hats": The evolving and growing role of the people profession 
The US saying from the 80s, "Big hat, no cattle", summed up the idea that HR managers had a big important title, but no big important function to go with it. How things have changed! We look at how HR has grown into one of the most diverse, demanding, and agile roles in an organisation.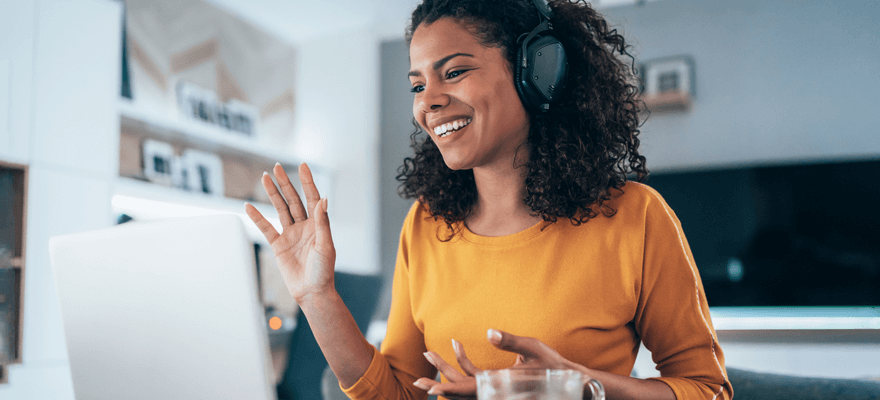 Waaaaaay back in the 80s in a land far away (…the US) there was a popular saying that mocked the HR profession. It went—and you'll need a bit of Clint Eastwood swagger and a cowboy twang for this one— "Big hat, no cattle". The phrase summed up the idea that HR managers had a big important title, but no big important function to go with it. Well, 40 years have gone by, and it looks like we're not in Kansas anymore, because that function got a lot bigger and a lot more important. And nowadays people professionals are having to ask themselves, "which hat do I wear next?"
You're probably sick of hearing about how much the People profession (formally known as the HR department, formally known as the personnel department, formally known as apprenticeships, formally known as the artist formally known as… wait, no, not that last one) is changing. Afterall, you and your people are the ones living it. But every HR blogger and influencer from here to Yellowstone can't help but repeat it. Why? Because it's so darn tootin' incredible that a role which was almost entirely administrative has burgeoned into one of the most diverse and agile roles in an organisation.
So, let's take a closer look at the many hats of the HR profession.
Risk appraiser
HR risk management means assessing the risks that come with having a workforce. Risk is integral to every HR activity, including hiring, retaining, managing, and training employees, as well as data management, health and safety, pay, hours, and much more. People managers must stay ahead of any risks, by contemplating likely scenarios and outcomes in every area. But risk management doesn't just involve risk assessments, it's also about building a welcoming culture, where employees feel that they can report issues and ask for help.
To make sure that employees are aware of the resources available to them and to mitigate any risks, the HR department must have adequate procedures, systems, and policies in place.
Policymaker
HR professionals must develop, maintain, review, and amend HR policies and procedures, as well as putting proper communication systems in place to advise stakeholders of changes and updates. And those policies can't just reiterate regulations, they must strategically reflect organisational requirements, the needs of workers, and stakeholder interests too.
Compliance coordinator
People managers need to know and apply the regulations that protect employees and workers. That means handling harassment, discrimination, termination, performance, immigration, data, health and safety, and wage and hour issues in line with current laws, and identifying new, existing, and updated regional employment and labour laws, regulations, and enforcement activity. And all of this must be documented, implemented, and effectively communicated via polices, handbooks, and guidelines.
While compliance might seem like an administrative task, it's become much more than that. As well as planning and coordinating training, guidance, and support for appropriate stakeholders and other people business partners (PBPs), the HR department is usually responsible for completing internal HR audits and raising and reviewing compliance opportunities, issues, and gaps. That includes supporting the nuances of equal employment opportunities and diversity and inclusion policies. And applying only the relevant regulations according to the needs of both the business and its people.
It's no longer enough to liaise with legal departments or third-party consultants to put the necessary systems in place. Modern HR departments must also design and maintain effective, organisation-wide communication strategies, so that everyone is empowered to support compliance.
Communications and engagement expert
Gone are the days when an HR professional could send a companywide email update and think 'job done'. Clear, concise, and effective communication must ensure that messages are acknowledged and understood, and that feedback is enabled and encouraged. While material and communication tools should also consider diversity in the workplace, whether that be language differences, cultural differences, or accessibility.
Internal communications are also a great place to strengthen and reiterate company culture. By applying the same voice, branding, and care and attention that's put into external customer communications, HR managers can improve engagement and unity, as well as create a natural way for the organisation's message to grow.
Besides internal communications, HR managers need to be on top of their game for external communications and networking. And that's because modern recruiting is a lot like marketing.
Recruiter
In the words of leading industry researcher and HR advisor Josh Bersin "recruitment teams manage the brand, they source, they assess, and they 'sell' the company to strong candidates". To appeal to top talent, who will have a myriad of options from competitor companies to entrepreneurship, HR managers must learn how to market their available roles and organisation effectively. And once an organisation has been recommended to prospective candidates and the applications are streaming in, HR managers need to make sure that the company culture remains 'as advertised' or risk a high staff turnover.
But how to narrow down an effective recruitment strategy? The answer is in the data.
Data analyst
People analytics training is vital to every modern HR department.
Data-driven hiring strategies are the key to successful recruitment. Through analysing data, HR professionals can narrow down good predictors for certain roles. For example, past employment with the post office might be a good predictor for an administrative role at a parcel delivery company. Or hands on charity work might prove beneficial for a marketing role with a non-profit organisation. Likewise, data for existing roles and skill gaps can help with job modelling, so that job descriptions are accurate and can attract suitable candidates.
Beyond recruitment, powerful analytics tools can reveal hidden workforce trends and help to make data-driven decisions that are backed by reports and insights—not guesswork.
Business analyst
And it's not just people data that's central to the increasingly strategic role of the HR department, gathering and analysing business requirements is vital too. Research indicates that 35% to 40% of CHROs come from a business background, and that figure is growing. Which indicates that business strategy has an increasingly important role in the modern HR department.
In fact, instead of creating a job role, asset management and consulting firm Mercer analyses business data to identify gaps and problems, then finds current employees that have the right characteristics to solve those problems. And by gathering business requirements and collating and validating the data, HR professionals can balance the needs of the people with business requirements, to build a better employee experience.
Employee experience advocate
People professionals hold a uniquely diplomatic role within an organisation. They are both a voice of the people and a translator for the business. Getting this balance right can help to curate an outstanding employee experience.
HR professionals are increasingly incorporating occupational psychology practices into their role. As active listeners they become a confidential sounding board, implementing success stories and pain points into anonymised wellbeing audits.
And people professionals are cheerleaders too—don't worry, we're not asking you to supplement your working wardrobe with Pom-Poms. But recognising and celebrating achievements and encouraging other departmental managers to do the same can maintain the motivational levels of employees.
As part of wellbeing strategies, HR managers need to balance an increased demand for flexible working with the operational requirements of the business. They must support high-impact HR initiatives and work to improve employee engagement by providing effective forums and communication channels. Likewise, they must find ways to support positive cultural change such as equality, diversity, and inclusion (ED&I). But any new and ongoing programs and systems must be planned, communicated, supported by the evidence, and kept within any budgets.
Budget management
There are some universal truths that apply to every person: we are born, every day could be our last, we can't change the past (only rewrite it), we can't know the future (but great software can help you predict it… wink, wink), we can't please everyone, knowledge is power, you have to be in it to win in… and we all have a budget. Yup, even Bezos has a budget. He couldn't buy the earth and moon on a stick for example. And that goes for HR departments too.
And budget management might sound like an administrative task but it's strategic too. Some HR managers can do more for their people and their organisations with a small budget, than others can achieve with seemingly limitless resources. That's because they know how best to use it. They understand the needs of their workforce and the business. They're supported by the data.
And one aspect of budgeting it being able to demonstrate that initiatives which don't have a direct and self-evident effect on profit, still make financial sense.
ED&I
If you've been hiding under a very far-flung rock—say, Pluto—for the last couple of years, then:
a) we don't blame you and
b) equality, diversity, and inclusion have become a big deal in HR.
According to a study by McKinsey, companies that fall in the top quartile for diversity in leadership, were 25% more likely to have above-average profitability compared to those companies that fall into the bottom quartile. Despite the numbers, most organisations still fail to invest in ED&I strategy. So, HR professionals need to develop and clearly communicate data-backed plans to incorporate ED&I strategy and address inequalities through training.
And that leads us to another growing responsibility of the HR department.
Learning and development
As well as supporting a positive company culture with things like ED&I training; complying to regulations with things like health and safety training; providing industry specific training; and adapting everyone to the requirements of automation, digitisation, and intelligent technologies—HR departments should provide and encourage good corporate learning options.
In a McKinsey survey conducted in May 2019, nearly 90 percent of the executives and managers surveyed said that their companies faced skill gaps. But only a third indicated an intention to deal with problem. By supporting targeted, quality corporate learning options HR managers can fulfil the increasing upskilling and reskilling requirements and improve talent retention as they go.
Talent manager
Talent management—which incorporates performance management, safety, succession planning, recruitment, performance, learning, succession, and reward—is one of the centres of expertise (COEs) that's often neglected by HR departments. Less than a quarter of organisations apply a fully integrated talent process whereby recruitment, performance, learning, and reward data is pooled and shared, and where individual impacts can be understood in terms of the whole. And that's starting to show.
According to research, there's a growing focus on skill gaps, talent retention, career development, talent mobility, and learning opportunities. And it's up to the HR department to design and implement effective solutions, for both employers and their people.
For example, HR professionals can perform regular audits of their organisation's talent needs, employee rewards, and job tasks, then align them with current business strategies to provide up-to-date talent plans. And different work models like implementing part time employees, flexible work hours, work from home, job share arrangements, or redefining job roles and responsibilities, can fulfil organisational requirements, without neglecting employee wellbeing. As is the case for cross functional team building processes.
Cross-functional team builder
HR teams are increasingly asked to identify workforce and business requirements, and then sets up cross-functional matrix teams to fulfil those requirements. So, agile talent pools allow people to move from project to project without keeping them siloed into one area of expertise, thus improving talent mobility.
Alumni manager
Recently, there has been a big shift in handling retirees and leavers. Retirees were given a watch, a handshake, and a thank you for you service. While leavers would usually get a muttered, "and don't let the door hit you on the way out". But nowadays, organisations have cottoned onto the fact that every ex-employee can be a customer and a brand ambassador. From phased retirements and job-sharing initiatives to encouraging, rather than forbidding, the boomerang employee phenomenon—that is employees who return to a former employer after leaving—HR professionals are being as to take good care of alumni as well as current employees and contractors.
M&A management
Never is alumni management quite as difficult or important as it is during mergers and acquisitions. When two organisations legally and officially merge to become a larger institution, the employee communication process is critical throughout. HR managers must devise a proper communication strategy, as well as change-management systems and employee retention plans. All the while liaising with legal teams, managing restructuring opportunities, identifying redundant positions, protecting company culture, and overseeing the integration of HR systems.
Techxpert
No department can escape the technological revolution, not even the people department. Automation tools can help efficiently manage multiple administrative HR functions, including onboarding, payroll, benefits, and records management. This gives HR leaders more time to concentrate on the strategic bigger picture. But making the wrong tech choice can eat into your budget, as well as set you on a path that's difficult to come back from.
In the past, choosing the right technology meant understanding organisational strategy, structure, and stakeholder requirements. All of which can be influenced by other factors like business size and maturity. While legacy HR software solutions forced HR departments to standardise their processes and systems, to fit the software, next-gen HR solutions mean that you can tailor the software to your processes, requirements, and size. That means they can integrate easily from the start and grow with you. So, HR professionals don't need to worry about choosing the right software… as long as it's next-gen.  
Once the software is in place, HR professionals become part people manager, part intelligent technology trainer. Software and applications need to learn too, and to make the best of intelligent tech, it needs lots of data input. By delegating this to departmental managers and the workforce through setting software access permissions and making good use of self-service portals, HR professionals can maximise data input, without maxing out their workload.
Leadership
Once again drawing on the HR wisdom of Bersin, he envisages the HR professional of the future as a consultant. "In the coming years we, as HR leaders and professionals, are going to be the craftsmen that build the organisation of the future, attract top talent, fix, and improve engagement and learning challenges, and make sure managers are well trained for the future. As craftsmen, we must be experts at our craft, we must have world-class tools and we must be close to our clients. By thinking about HR this way, we can focus on our own expertise and bringing it close to the business in a co-ordinated and scalable way. One of our clients put it well: 'When the HR function works well, everyone in the business thinks they're just "part of the team" and leaders feel they are making and owning the right decisions.' Let's rethink HR and move beyond HR as a 'service' and 'designer of programmes' and reimagine ourselves as consultants."
We would go one step further than that and envisage the HR professional of the future as a leader. And not just a leader of people but a leader of the organisation itself, by guiding all stakeholders in the right direction. As the conductor and coordinator of the workforce, both delivering and supporting productivity and wellbeing, people professionals are at the forefront of redefining the role of HR in their organisation. By translating for the business, and championing the people, by embracing change, and by supporting development and learning, you will prove your value beyond any doubt, and show true leadership.
Generalist or specialist
All HR roles incorporate both administrative and strategic factors. And while larger firms can—and should—create specialist roles for a high impact HR department, that's not possible for most SMEs. In smaller organisations and start-ups, HR professionals must cover every HR specialisation, or be what Bersin calls generalists.
Instead of a centre of expertise, they must develop networks of expertise, calling on internal specialists, or external consultants to support the requirements of their role. Likewise, they must take advantage of self-service systems, so departmental managers, employees, and contractors can manage their own transactions. Because unless you have a mask, a cape, a spandex uniform, and a range of specialised HR superpowers, you're not going to be able 'wear every hat' without considerable support. And while legacy HR software can be like HR kryptonite and riddled with fatal flaws that hinder your goals, a new-gen HCM solution will be the sidekick of your dreams. It can take care of all the administrative necessities that defined the personnel profession of yesteryear and empower you with the data-driven knowledge that you need to take on today's people profession.  
Long story short—with SenseHR by your side you can wear more hats in day than Samuel L Jackson, without breaking a sweat.