The 5 integrations that you need for a complete HR management solution  
Because no HR department is an island, HR management software shouldn't be either. The best solutions should reflect the interconnected and unique nature of people management … and that means integrations.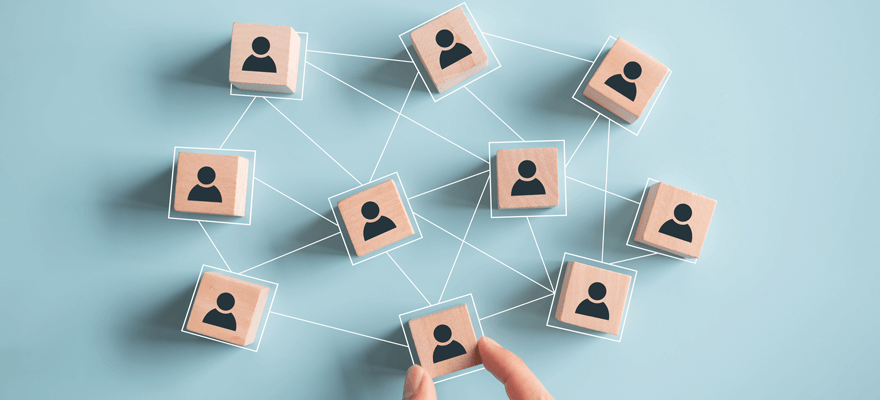 No HR department is an island,
Entire of itself,
Each is a piece of the organisation,
A part of the main.
—John Donne 1624
… at least that's our version.
And because no HR department is an island, HR management software shouldn't be either. The best solutions should reflect the interconnected and unique nature of people management. And that means offering a full-suite solution, with native third-party integrations for best-of-breed applications. Third-party translator tools are available for everything else. That way HR professionals can work the way they want to; with whatever tools that they choose.
And universally workable solutions aren't the only advantage. By using an all-in-one HR solution with native integration options, you can benefit in other ways too:
mitigate the risk of errors through automated data sharing
reduce the administrative burden so that you can concentrate on strategic requirements
increase productivity for you and your people
simplify your business processes
avoid system and operational silos
stay compliant with GDPR and data security regulations
be confident in your data, analytics, and reporting.
With all that on offer, what are you waiting for?
Here's our rundown of the integration categories that you can't do without.
1. Payroll
There are good reasons why this is our top integration pick. To start with, it's well-established because payroll and HR software have gone hand in hand since the 80s. Which means that you can expect a smooth experience with most native integrations. But most importantly, it cuts out a lot of repetitive administration, and improves data security and accuracy when compared to non-integrated, side-by-side HR and payroll solutions. So, you can wave a relieved and regulation-compliant goodbye to notepads with sensitive information scrawled across the pages or unsecured spreadsheets floating around on personal devices.
It also improves the experience of HR professionals and employees. For example, demonstrating the impact of people-related initiatives is a whole lot harder if you don't have the financial data at your fingertips. And when employees ask about financial aspects of their employment, they expect the answer to flow freely—they don't want to hear 'let me ask the finance department'.
Aaaaand—if you don't mind us taking a moment to toot our SenseHR horn—we've been busy closing the gap between HR and payroll even more. Our system will calculate gross pay within the HR software itself, sending the pre-calculated figure to your payroll application. Anyone who's spent time trying to convert 'hours worked' into 'money paid' will know that's a small but mighty addition. An automated gross-pay calculation will cut out significant administration in both HR and finance… no harm in banking a little kudos with the finance department. And with our self-service features, your people can access their gross-pay calculations in real time. But more on that in a follow-up post because we're not quite cool enough to casually mention something that we're excited about, then mic drop and exit stage left.
2. Time, attendance, and scheduling
If time, attendance, and scheduling solutions aren't part of the all-in-one HR solution that you choose, then they should be directly integrated. Duplicate and inaccurate time data can have serious consequences for payroll. Add to that a poor employee experience where people need to log in to and manage multiple systems, and you'll have a lot of unhappy staff on your hands.
Disconnected time and HR systems also make it difficult to report on working patterns and leave. So, effective management of future schedules becomes impossible.
3. Applicant tracking system
An ATS helps people managers to source, evaluate, track, and accept the best candidates for their organisation in record time. And while HR professionals typically oversee recruitment, it's a highly collaborative process that involves the hiring department, leadership, and any other interested stakeholders—that means a lot of potentially useful data. With native integrations, the collected data from successful applicants can be transferred to your HR software solution to avoid duplication and support future data analysis.
Integration becomes even more important when you consider that most HR software systems don't include ATS out of the box. That's because SMEs typically don't have as many regular applicants and positions to fill as enterprise organisations, which may have thousands of annual applicants across multiple departments. So, ATS solutions need to adapt to very wide-ranging requirements and price their services accordingly.
4. Productivity and collaboration
On March 1, 1950, the regularly scheduled choir practice of the West Side Baptist Church, Beatrice, Nebraska, was due to begin at 7:20 PM. Even though the 15 choir members usually met up a little earlier, on this spring evening they were all uncharacteristically late, with reasons ranging from a stained dress to unfinished homework. At 7:25 PM the church exploded. Nobody was inside. Some might call it improbable; others might call it a miracle (in fact, they did call it a miracle). We'd call it a more likely event than organisations giving up their Teams or their Slack in favour of an all-in-one HR software messaging and collaboration tool—even though we sometimes think we could do it better. The same goes for Google Docs or Microsoft Office. So, until someone—possibly an HR hero wearing a Sense T-shirt—dethrones Mr Gates with a work-related software to rule them all, we'll all be integrating with Microsoft.
5. For everything else, there's Zapier
They're not always perfect, but third-party tools like Zapier will allow you to integrate web applications like ours with industry-specific software that you might need.
Something better than integration
Integration sounds simple. But it's not—and that usually goes for the vendor and the customer. That's why so many HR systems fail their customers in offering seamless connections to third-party applications. Legacy HR software vendors, especially those operating at enterprise level, are notorious for having limited, closed systems. They either offer individual integrations at an individual price or only allow a set selection from their wider suite. And sometimes their 'integrations' involve exporting CSV files that can be dragged into third-party applications—there's nothing wrong with that, but it's not an integration.
The fallout for HR professionals is that they can't reach the level of integration that they wanted with the budget that they set aside. And there are rarely effective feedback channels for solving their individual problems.
SenseHR doesn't work like that. Our native integrations are clearly listed and are included as part of our mid and enterprise-level price plans. For everything else, there are third-party API translator tools like Zapier.
But in our confident opinion, our full-suite HR software solution is so comprehensive and agile, that you won't need to look any further than… well, right here. Because, while other HR solutions might require third-party software for things like benefits, learning and development, expense management, health and safety, talent management, background checks, and employee engagement, we offer all of that right out of the box—no integration needed.   
And if you really can't live without an integration, let us know, so that we can find a solution … then if we can't find one, we'll probably just make one.