How should HR deal with strike action in 2023?
2023 has brought strike action on a scale not seen for a generation. But how should HR managers mitigate handle this, and what are their responsibilities?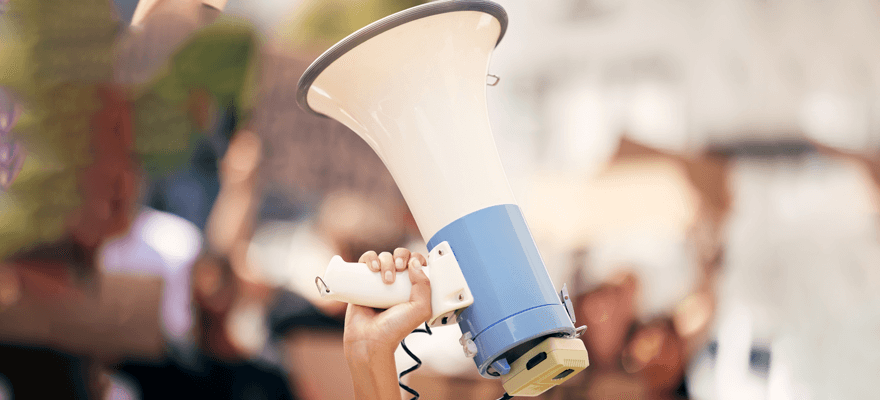 It seems that the winter of discontent (in relation to the UK's recent widespread strike action), may yet become a spring and summer of discontent too. While strike action is nothing new, we have not seen it on such an epic scale for a generation. And as a result, HR Managers from all sectors are feeling the impact.
The ability to negotiate with unions and employees may now be taking up a more prominent position in the typical HR Manager job description.
The HR manager's role
It's the role of HR Managers to advise the leadership team on what can and cannot legally be done in the face of strike action. Given how politically sensitive strike action is (along with the potential for escalation over social media), HR Managers should also be advising leadership on the potential optics of any course of action. The reputational damage of badly handled strike action can impact an employer's ability to hire and retain staff and even sell its product and services.
The key legal considerations
HR Managers have a role to play in advising leaders on the main legal considerations around the strike action, which are:
Must be a strike ballot from a recognised trade union representing and employers should have a least 7 days' notice before a strike can take place.
As long as due process has been followed by the union, striking members cannot be forced back to work or dismissed for striking.
Employees can be deducted pay for days off work due to striking and striking days can also be deducted from the employee's length of service.
Some employees may not wish to strike (they sometimes can't afford to lose their pay) and those employees cannot be disciplined by their union for not striking.
Pickets are not allowed to stop employees from crossing the picket line and going to work.
Contingency planning
One very clear responsibility of HR Managers is contingency planning. And when the threat of strike action arises, HR teams will be expected to click into gear with backup resourcing plans in the face of a walkout.
In one of Tesco's recent announcements about threatened strike action, it made it clear that it had contingency plans in place to mitigate the impact, which served to settle the minds of consumers and investors. Historically there have been strict legal constraints around backfilling roles for striking workers, and HR Managers have always had a role in advising leaders on how to do it within the law.
However, contingency planning became much easier as of July 2022, when the law banning employers from plugging staffing gaps caused by strikes by hiring agency workers was repealed. Before this, agencies were not permitted to supply employers with cover for striking workers.
So, as well as prepping agencies, HR managers can also make plans to reassign existing workers to do the jobs of striking workers and they can be temporarily backfilled by agencies if necessary. The employer would need to possess the contractual right to vary the contract in this way or have acquired the employee's consent.
Getting the senior management team to provide temporary cover has been a commonly adopted approach. This all-hands-on-deck approach has good PR value internally and externally, and could make it easier to get internal workers to cover striking workers.
Employers are also free to use agencies to help clear work backlogs following the strike or to help build production surpluses before the strike.
Benchmarking wider industry tactics
HR Managers also have a role to play in advising on tactics which might include benchmarking successful approaches to union negotiation deployed by competitors and bringing them to management.
Look at this Bank of England (BoE) mini case study as an example. The BoE has reportedly headed off a potential strike after agreeing on a below-inflation 3.5% pay raise for its 4,200 staff. They offered a 1% salary top-up which was focussed mainly on the lowest paid in its ranks. They are not alone in the levelling-up style approach to union pay settlement negotiation.
This year, much of the pay rise activity in the supermarket and retail banking sector (a sector that has some success in deferring strike activity), has been focused on lower to mid-earners. This is because the wave of strikes we are currently seeing is arguably linked to the cost-of-living crisis, which most experts agree is disproportionately impacting the poor.
HR Managers have an important role to play when the threat of strike action looms in advising senior management on legal pitfalls, potential reputation fallout, negotiation tactics, and of course on contingency planning should the strikes go ahead. Being the representatives of company policy, HR professionals can often find themselves in the firing line during this challenging process. For peace of mind, therefore, HR Managers shouldn't lose sight of the fact that the industrial dispute is not with the HR department, it is with company policymakers in the boardroom.