How do you know if your salaries are too low?
How do you know if your salaries are too low?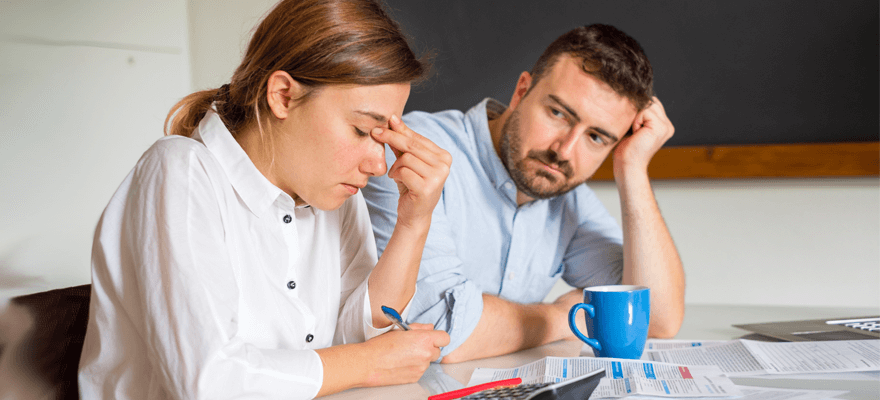 The cost-of-living crisis means that now more than ever, candidates are focused on the money. It's a jam today environment, especially among low to middle earners, who are being disproportionately affected by this economic turmoil.
If your salaries are out of touch with the norms — and given today's economic volatility this can happen within a quarterly business cycle — it will be hard to attract and retain staff.
It's vital that employers maintain competitive salary levels, but, how in such a changeable external environment can employers know when their salaries have fallen off the pace?
Failure to land star candidates
There are several important indicators that your salaries may have fallen off the pace, and one of the most obvious ones is a pattern of failure to land desirable candidates at the job offer stage. This is a point when the best candidates are comparing job offers side by side. A pattern of failure to hire at this stage could be a sign that you have an uncompetitive salary proposition.
It's often possible to do side-by-side salary comparisons with your competitors, as candidates are often more than willing to disclose the financial value of their alternative job offers to bargain for a higher salary with your business. This kind of information disclosure is a bonus and can give you a good benchmark of your salaries.
Staff exit interview data can also reveal a lot about the competitiveness of internal salaries, and if poor pay is an oft-cited reason for leaving, this is another indicator that salaries are too low.
Once an employer suspects there is a problem with its pay levels, it's time to look at some aggregated pay data to see exactly how far off the mark their salaries are.
Use a reputable salary checker
One of the best free online tools to do this is the Total Jobs Salary Checker, (the Reed UK Average Salary Checker is pretty good too).
You can quickly capture average salaries for any job, or industry, within any location in the UK, along with the highest and lowest salaries for that position based on recent job adverts on total jobs. (They have a massive UK dataset!)
This makes it easy for you to match and accurately benchmark your specific internal jobs against similar jobs in the external market. This should give you a good indication of whether your salaries are competitive.
You can deep-dive into their data for greater accuracy and see the actual list of jobs which the average salary figure was derived from. You can also drill down further and look at each constituent job description, person requirements, and salary level. It's very illuminating.
For a free resource, this allows you to do some statistically rigorous salary benchmarking and get a reliable picture of where your salary levels sit in the marketplace.
Frequent benchmarking due to economic volatility
Given the current economic volatility, it would be prudent to do this analysis at least once a year and/or each time you advertise for a new role to ensure you stay on the pulse.
Supermarkets are just one example of an industry that is raising salaries multiple times a year to keep up with market rates.
But beware…
Even if you do all this benchmarking, if you have a low-paid workforce you may be at risk of underpaying your staff below the national minimum wage (NMW). It happens more often than you might imagine. In 2021 over 100 companies, including big names like Pizza Hut failed to pay 10,908 workers the NMW totaling £845,935. A common reason for these mistakes was failing to upgrade age-related NMW pay following birthdays.
The best way to ensure that your salaries are not accidentally falling below minimum wage is to have an HR system with automated payroll protocols, which track age-related NMW awards.
The other main reason for NMW breaches was 'low-paid workers being made to cover work costs such as paying for uniforms, training or parking – which would eat into their pay packet and dip it below minimum wage'. Again, by using an HR system to track these work-related costs you will always know the employee's pay in real terms and if it is breaching the NMW.
Another area where employers may be underpaying without realising is in the overtime-exempt work population, who are typically working 7 hours a week unpaid overtime.
Unpaid overtime could, in theory, be reducing the typical overtime-exempt employees' pay in real terms by up to 20%, meaning their salaries could have dipped below market averages and NMW. Again, by tracking unpaid overtime in an HR System you can be aware of such low pay issues.
Given the volatility of the economic climate, employers need to benchmark salaries at least once a year to ensure their salaries remain competitive.