Feel at home with SenseHR: why company branding is more than just a fun feature 
Turning our HR software into your HR software is easier than waving your commemorative Harry Potter wand and saying the magic words. And it's not just a bit of fun. It has a seriously postive effect on employee experience, engagement, and productivity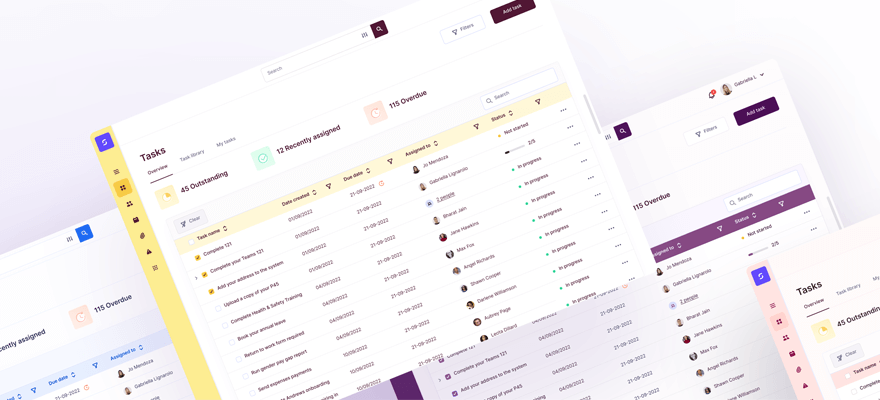 So far, the UK workplace of the 2020s is being defined by change. We kicked things off by formally exiting the EU in January 2020. Before we could take stock of what that meant for us, everyone was thrown into a worldwide pandemic, and the world's office workers were forced to take their day jobs home. We've had two prime ministers and two monarchs in the first two years alone. Our leaders have reached a political consensus on our Net Zero target, which is set to shake up everything from the cars we drive, and the power sources for our homes and businesses, to the way we work. The digital evolution has become a digital revolution, with technological innovation accelerating to meet the demands of global events. And changing demographics, like the rising number of working parents and an ageing workforce, are further fuelling initiatives like phased retirement, job sharing, and flexible working.
With so many of these changes having a transformative effect on the workplace, it's never been more important for HR professionals to build a positive, welcoming, and reliable company culture. An environment that engages and includes and supports. A single source of truth for everyone in the organisation. A place that feels like home.
And what better way to make a place feel like home, than to make it look like home?
Branding isn't just a funky logo
Company branding is too often reduced to its visual components: a name, a logo, a colour scheme. But it's the meaning and interplay of those components that's important. It's the way that they support your company story. They interweave through every element and touchpoint, strengthening the whole. And they come together so you can share who you are and invite people to be a part of that.
With a dispersed, remote workforce your HR portal becomes your HQ. A physical office can no longer be relied upon to foster a feeling of identity, pride, and belonging. But through its look and feel, and tone of voice, an HRIS can.
By providing your employees with an HR portal that's devoid of the personal touch, you're missing the opportunity to strengthen your organisation. But more importantly you're missing the opportunity to make your employees feel valued and cared for. Instead, they'll feel like this space, that's just for them, is a mere afterthought.
Through every step of SenseHR's development, we've focused on being the solution for companies where people matter. And that means we want to put your branding front and centre, not ours.
Our home is your home
It's not just our workflows that can be fully tailored to suit your needs. SenseHR is one of the only full-suite HR solutions that gives you complete branding freedom too. That means that you can change the look and feel of our software, so that it looks like it was made for you and your people.
Make the place your own
You can change the colour themes with simple colour picker tools. And experiment with your company palette using a handy preview—no in-house designer needed. Logo variations can be uploaded to appear in different areas of the application too. And if you don't like it, or our employee survey features suggest that nobody likes it, just do it again. Heck, you can reinvent yourself more times than Madonna if you want to.
Even your document and outgoing email designs are customisable. And content like company onboarding and training videos can be uploaded to improve employee experience.
Talking of employee experience, everyone with a self-service login—and that can includes freelancers, part-time employees, contractors, and gig workers—can personalise their own profile space, just like a personal desk or office space in a physical workspace.
While it might just seem like a bit of fun—and boy is it fun—we shouldn't dismiss the power of enjoyment. That's why gamification—integrating game practices with non-gaming tasks—is such a big deal in new workplace applications like ours. As gamification consultant for Google, Accenture, and Tesla, Yu-kai Chou, puts it "If you can create an environment where people not only take the desired actions, but they also do it joyfully…it will always be useful".
So, join in the fun and accidentally improve engagement, employee experience, and productivity on the way.
Then, when you fancy a change, it's just a few clicks away—no code and no extra budget required.
Now, that's better than a custom-built solution.