Common HR issues that most HR software doesn't solve
Traditional HR software fails to solve the modern challenges facing HR practitioners in today's work environment. Do any of these sound familiar to you?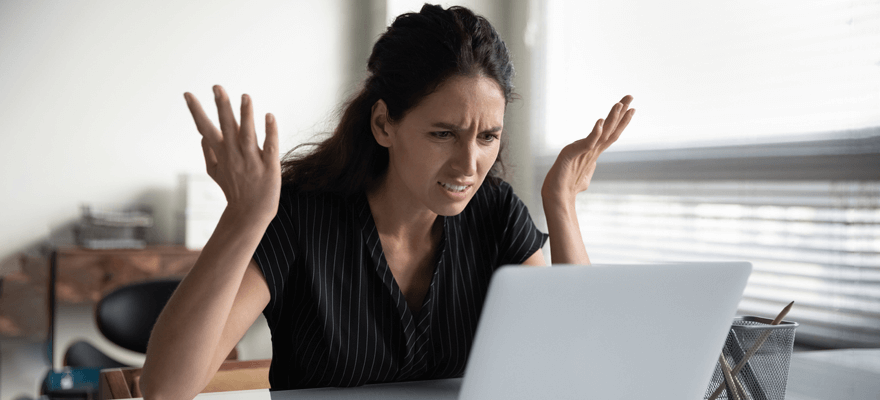 Research from Trustradius.com shows that just over two thirds of you are having difficulty finding the right HR software. It's not surprising as there are many common issues that HR professionals deal with daily, which most HR software doesn't solve. Multiple reporting lines, gig work, and portfolio working are three established modern practices that most HR software today still struggles to accommodate.
Multiple reporting lines
Picture this scenario: you sit down in front of your HR software to incorporate your multiple reporting lines into your org-chart, only to find that the HR system limits you to just one manager per employee. This means you have a big handful of loose ends, i.e. staff with one or more managers who won't fit into the rigid one manager per employee HR coding system.
The idea that a modern HR system does not support matrix management with multiple reporting lines in this world of agile operations and portfolio workforces is surprising. But, broadly speaking, HR software has not kept up with the pace of change here and multiple line managers is one of the most common issues that HR software cannot handle.
SenseHR however, does allow multiple managers, and even allows other types of relationships to be reflected in the org-chart such as supplier, partner, client, project sponsor etc. This multiple line manager feature is extended into the operational workflow by allowing multiple approvers for things such as holidays.
Portfolio working
Another contemporary practice that modern HR software has so far not proved great at dealing with is the modern portfolio working environment.
Powered by a vibrant gig economy, and the drive for flexible work, many professionals are working 2 or even 3 jobs concurrently, often on short-term or freelance contracts. It's the agile workforce that many of us have been waiting for, but unfortunately typical HR software does not make it easy for employers to manage such a dynamic workforce profile.
For example, this portfolio working environment creates conflicting HR software user account scenarios. Take the situation where people who work for two different companies that use the same HR system. There is often a clash where they can't have two accounts in the same HR system, meaning if both employers use the same HR system, then the employee in question may only be able to access one of the company's HR systems.
We previously noticed this problem and have adapted SenseHR so that people who use SenseHR at more than one company can simply select which company they're logging into. No clashes, conflicts, or awkward workarounds.
Freelancers and gig workers
Stemming from the flexible working revolution, the increasingly numerous itinerant, contingent, seasonal workers etc. aren't handled effectively by many HR systems, which force you to treat them as an employee, even though this is not correct.
Why should you pay for a full seat once a year for a seasonal worker who only works 1 month out of 12? And why do you have to adapt standard entitlements such as "bank holidays" from standard employment profiles?
With SenseHR, you can select different worker types, and have different rules to apply to each type of person within your organisation.
Reporting
The Trust Radius research highlighted that the main factors underlying continuing disappointment for HR software users were application and system limitations, particularly in integration and reporting.
Often, HR practitioners just want to answer the "can you just tell me" types of question – without having to sift through reams of data. And many HR systems are ill-equipped to handle this – with little room for report customisation, and often pre-defined reports that don't actually answer the questions HR is bombarded with on a daily basis.
Five questions to ask your next HR software provider
Given these common pitfalls, HR professionals should be asking these five questions when choosing new HR software:
Will this system support multiple line managers and enable me to incorporate our dynamic organisational structure?
Does the system allow for a portfolio working environment, e.g., where you have different people from different companies using the same HR system, without leading to user account conflicts?
How does the system cope with the gig economy? Is it restricted to just employees, or can it accept and provide functionality to support flexible and periodic freelancers and seasonal workers?
Will the HR system support all the different HR data reports that your organisation will need? Make sure to give examples of the kinds of questions you'll be answering daily.
How well will it integrate with other relevant software?
Even with all this questioning it's unlikely that any HR software products will be able to do exactly what you need out of the box and that is why it is important to enquire as to how easy it is to customise the HR software to suit your needs. Customisable HR software may be able to help you overcome many of the common HR pitfalls as they emerge further downstream.
Have we missed anything? Is there any functionality you'd like to see in HR software that is not easy to find today? Let us know in the comments below.