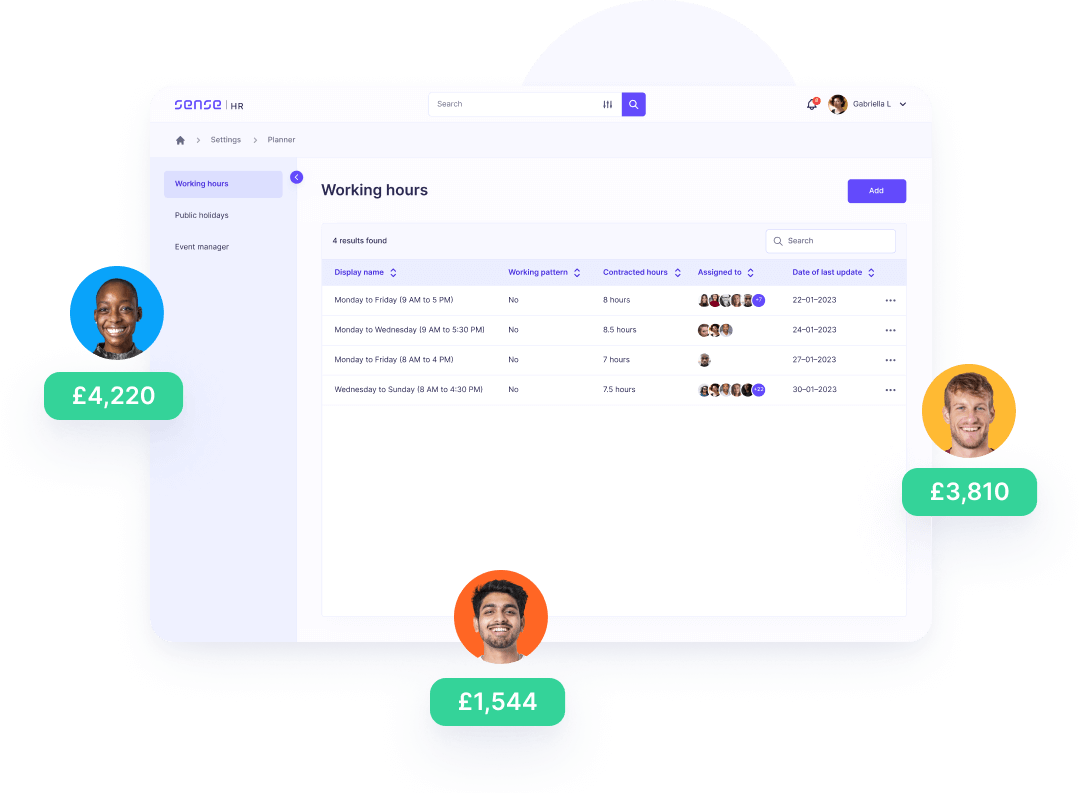 Automatic gross pay calculations
Reduce payroll admin and tell employees how much they're actually earning with accurate, all-inclusive gross pay calculations that require no heavy lifting.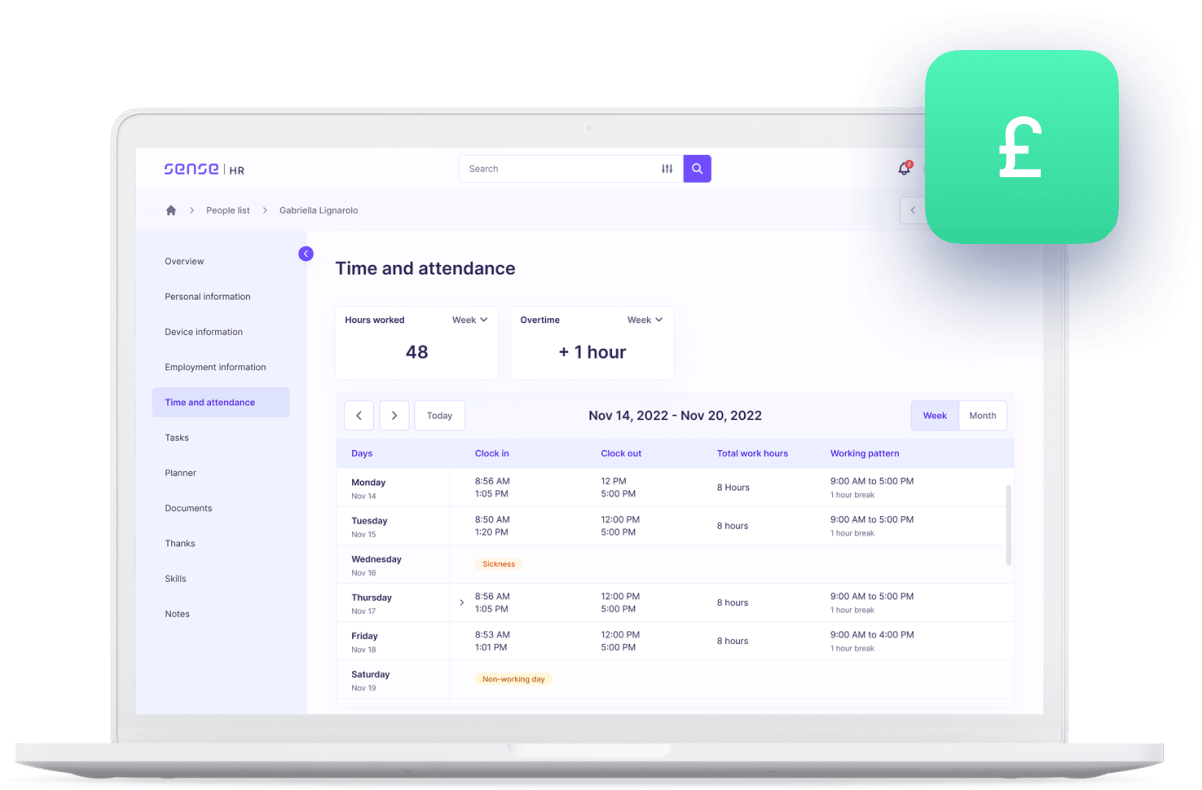 Payroll calculations that include everything
Not all gross pay calculations are created equal. In fact, some HR systems simply multiply time worked by a basic rate of pay, and then expect payroll to figure out the rest.
SenseHR is different.
By including factors such as sickness deductions, overtime, and special rates for parental leave or jury service, SenseHR delivers a truly complete gross pay calculation that you can send straight to payroll – reducing manual admin and improving the accuracy of your payslips.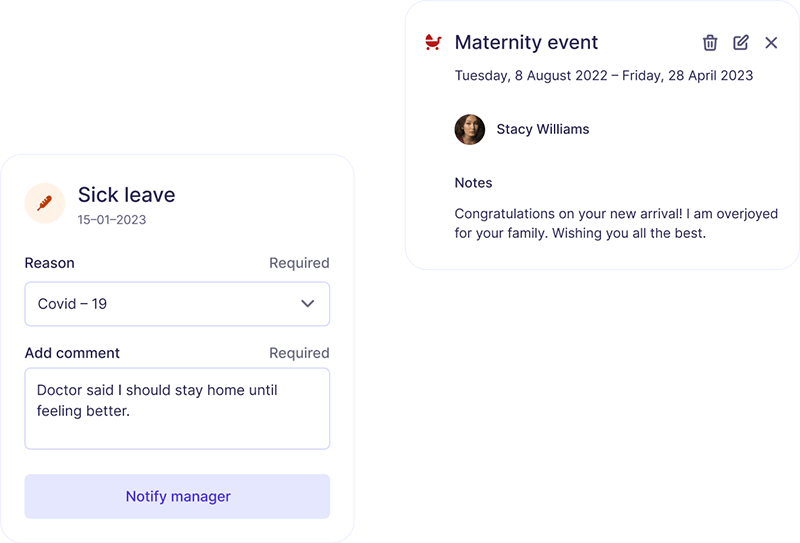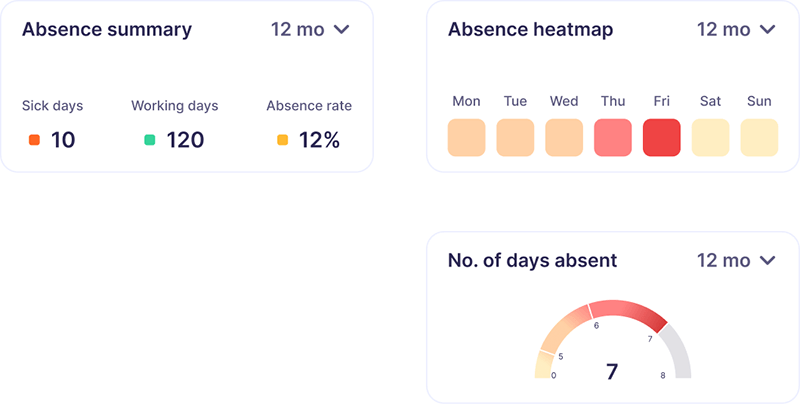 Improve financial wellbeing
SenseHR lets you display accurate gross earnings to employees via their own personal dashboard, helping them to understand the real impact of their actions. This can not only help your people plan their finances better, but it can also reinforce positive behaviours like taking on extra shifts, while discouraging negative behaviours like no-shows.
Plug directly into your payroll software
SenseHR integrates with major payroll providers, helping you to optimise your workflows by sending payroll data directly from your HR system to your payroll system. Prevent mistakes caused by human error, and generate accurate payslips for your people – faster.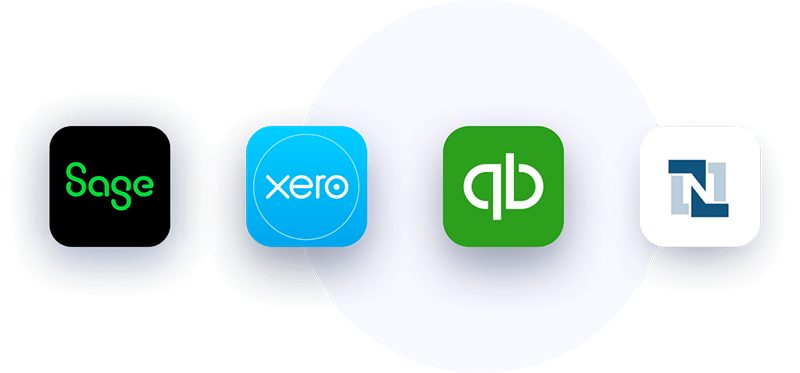 Learn more about us
SenseHR is an HR System built by HR technology experts with decades of experience working with HR teams across the UK and beyond, and is designed to help organisations not only manage a more flexible workplace, but to also grow and thrive as they welcome a new generation of people.
Get in touch